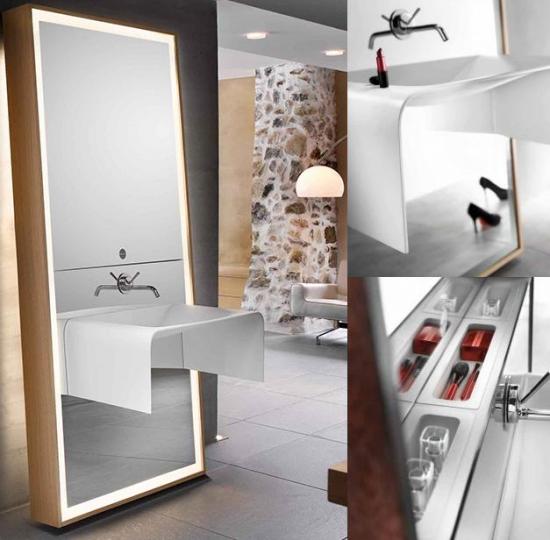 One look at the O image mirror and you will surely fall in love with the idea behind it. This versatile piece allows you to bring toiletries together; be it watching, washing, storing or lighting. Designer Jean Michel Policar designs this mirror for Delpha, presently available in France, Switzerland and Belgium.

What's Different?
This lean and stylish mirror stands up against the wall. Since the sink, produced in Corian, is vital to the design, it has a structure inside the mirror to hold it in firmly. You can move the upper part revealing the clever storage space for toiletries, if you wish to. In addition, it touts flexible valves to ensure proper drainage.
Though I agree, it is a wise concept, yet had there been a little more storage capacity, one could never have asked for more. What say you?
Via: Trendir