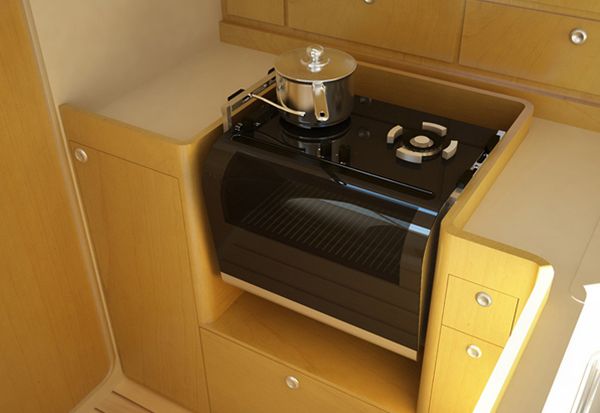 Designer/manufacturer
Overview
Oblo is basically a sailboats' gimbaled gas cooker designed by Milan based designer Alessio Monzani. It is absolutely a redesign work of a settled product based completely on the problem solving design method.
What's unique
Oblo is designed specifically for 10 to 12 meters long sailboats and targets to produce smaller stoves keeping the safety and comfort of sailboats' kitchens in mind. With maximum comfort and safety, Oblo allows you to cook delicious and tempting recipes.
High points
Oblo consists of pot holders, which rotate to give you even cooking. Furthermore, the pot holders can be folded and easily stored on the side when not in use for a neat and settled look.
It features a bent door, which has a curve on the top that lets you have a peek inside the oven while standing. This feature makes the cooking a delightful activity.