Olivier Desforges is a huge name in the designer linen
segment. The man who is well known for using eclectic and varied themes for all
his collections has now launched a new Autumn/Winter '13-'14 range that is
influenced by diverse themes such as Russian Bohemia, early 20th century
and Indonesian weave samples.
1. The Parfaite
collection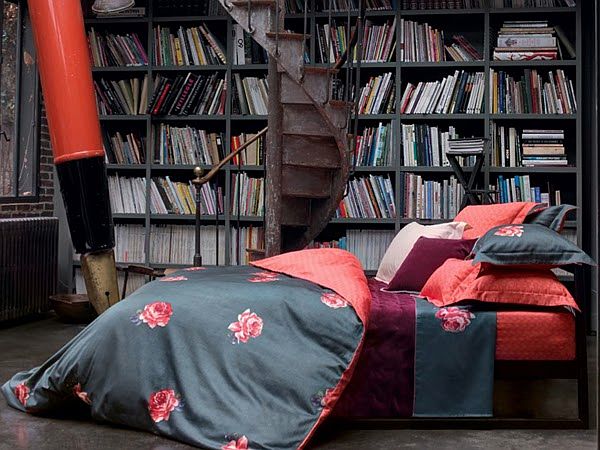 Inspired by Russia, the Parfaite collection uses the Bohemian–chic
style that uses a babushka shawl inspired deep blue background offset using the
motif of a red rose. The reverse side of the duvet features a contrasting
bright coral hue that makes the whole thing appear very festive indeed. To add
to the warm and cozy effect, a deep, rich tone of burgundy is used in velvet
scatter cushions.
2. The Amedee
collection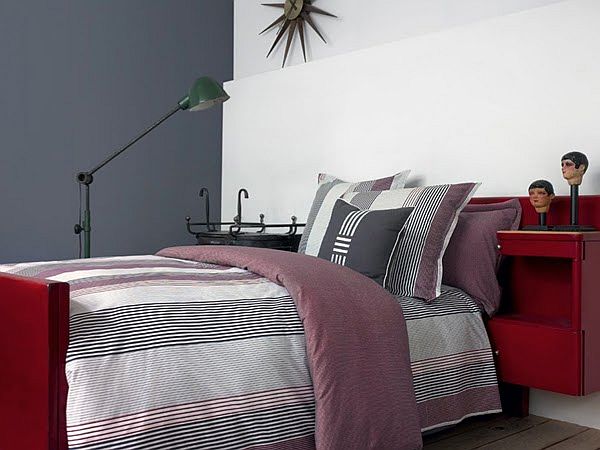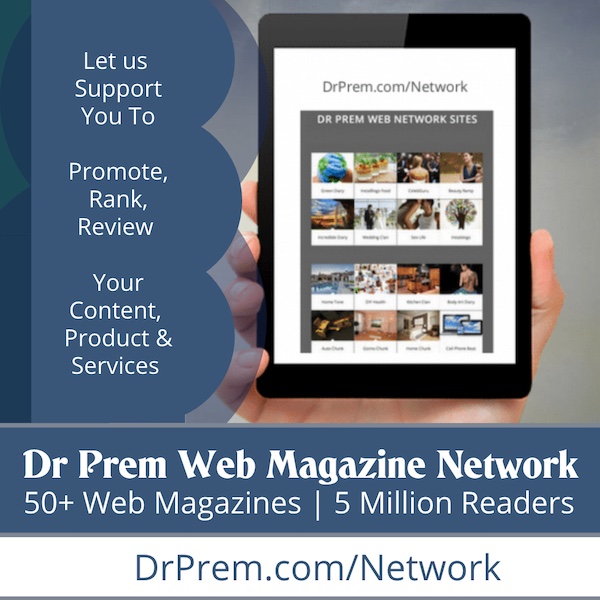 The early twentieth century is the inspiration for the Amedee
collection. A striped tie fabric influence is seen on the distinctly elegant
retro look of the striped bed linen which is comforting to look at. Slightly
darker color proportions are used to work the colors into the reverse side of the
duvet to create a more modern interpretation of the turn of the century
fashions.
3. Arthemise bed
linen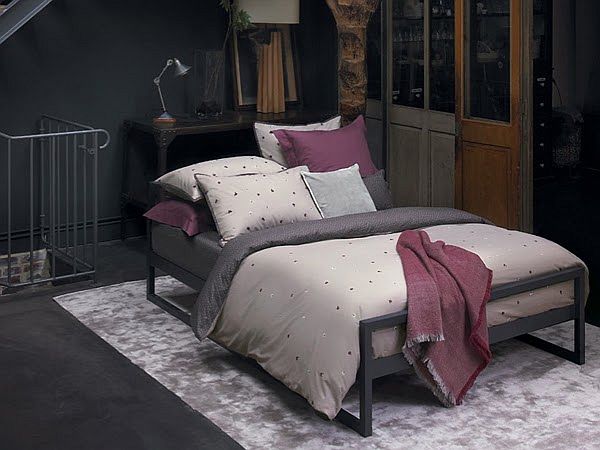 The image of a scattered violet seed in a pencil drawing
sits atop the reversible bed linen in the Arthemise line. A fuller repeat is
used as a linea graphic in a reinterpreted version of the same image on the reverse
side of the duvet.
4. Kuta bed linen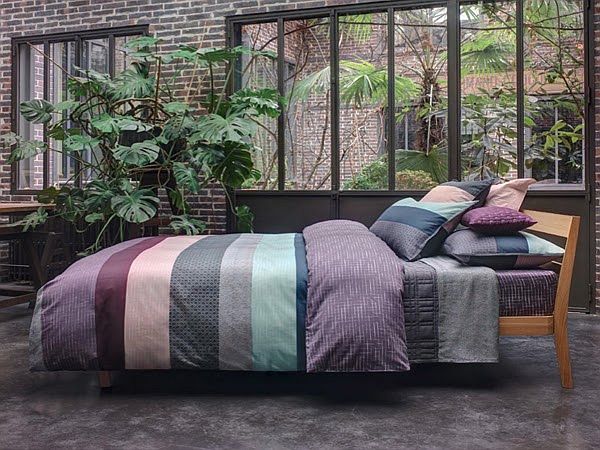 Weave samples from ancient Indonesia are featured in the Kuta
bed linen line. References to the monsoon season are heavily used in the line
that uses dark azurite, rose quartz, amethyst, and jade color palette.
5. Lunes bed linen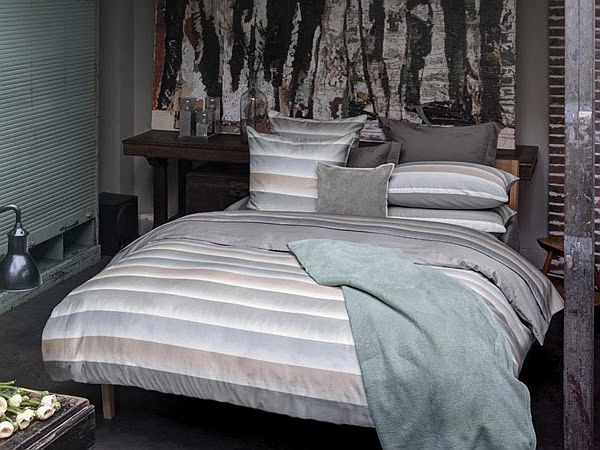 A soft and soothing effect is created throughout the Lunes
bed linen collection that uses a fade in and out effect through degrade stripe deigns
in sky blue beige and pale grey.