Gone are the days when shelves were used to only store books and other daily-use items. In modern homes they have evolved a lot in their form and function, multitasking as a storage, display, partition and cabinet system. Gino Carollo and René Chyba of Interlubke have created a shelf system called "Bookless" and it definitely appears to be the shelf of the 21st century.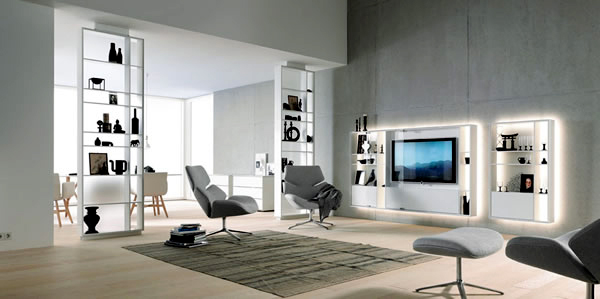 This cutting-edge furniture concept has multi-functional capabilities. For one, it is a versatile gallery system that helps you sort, order and display things in the most pleasant and presentable manner. It also helps to separate and store books, showpieces and other modern media. If you have some things in mind that you want to show off to the guests, Bookless makes it possible for you! This is made possible by the 8 standing and 13 wall modules which are part of the system.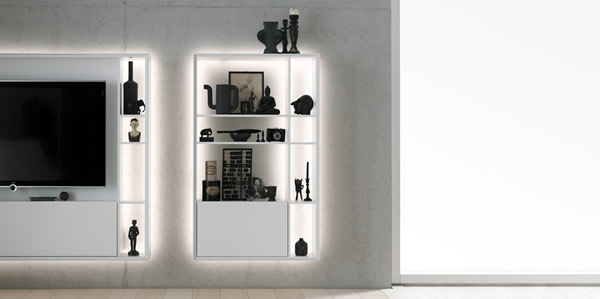 What adds to the elegance of this floor-to-ceiling shelf is that it can double up as space-divider or a mobile partitioning wall. Literally, the 'highlight' of Interlubke's Bookless is it's LED lighting. This bright yet 'green' lighting is well-complemented by the lightness, body depth, transparency and glass surfaces that comprise this modern shelf system. At nights, the shelf will double up as a dimly lit wall and thus one can do away with the need for sleeping lights.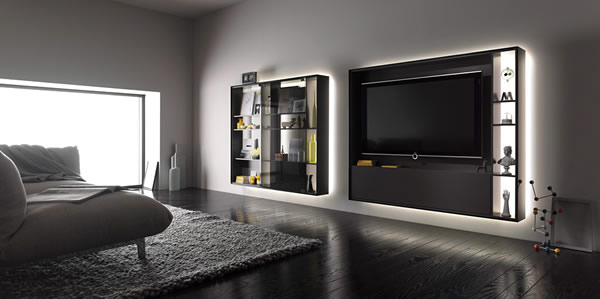 There is good news for those that are fussy about how exactly they would like their furniture. Bookless arrives in various veneers in two different versions – a high gloss one and a matt lacquer one. Without a doubt, this shelf system would add great functionality and aesthetics to the modern home.