Osca Chair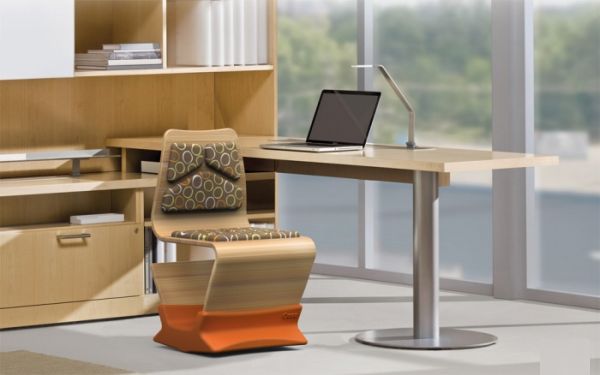 Designer/ Manufacturer
Jessica Cassar, Melbourne, Australia
Overview
The Osca Task Chair is a product design that ranks high in both functionality and asthetics. A great chair Design by Jessica Cassar from Melbourne, it presents the user with an alternative that is stylish, playful and made up of natural materials. It also acts in harmony with our bodies.
Task chair encourages active movement during the static nature of sitting position through the rocking base. The ply seat is molded to clinch the form of the human body, and the upholstery supports the points of high pressure with the seat.
What's unique
The Chair design encourages dynamic movement during a static task with the help of a base, that can support 10 degrees of rocking movements. Moreover, the upholstery attached to it uses strong rare earth magnets to keep the flush intact with the seat.
High Points
As it encourages dynamic movement during the static position, it is very beneficial for health conscious people
The customization offers a user friendly approach as the timber species, color of the base and upholstery can be chosen by the user Itself.
Can be assembled easily by the user as per his/ her requirement. Undoubtedly, it is a very good looking design perfectly complementing its great functioning.