We are told that we mustn't judge a book by its cover but does that stop us from doing so? Nobody will disagree to the statement that a house which presents a more beautiful and comfortable patio seems more inviting than one without such a patio. And outdoor chairs are precisely the way to go in transforming the patio or outdoors of your home in this manner.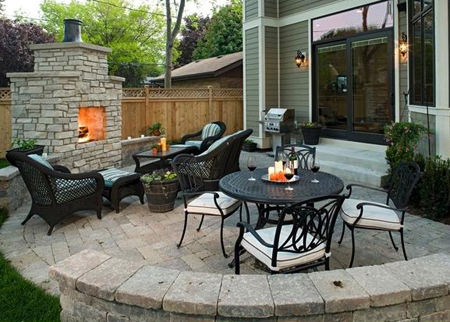 1. Stone chairs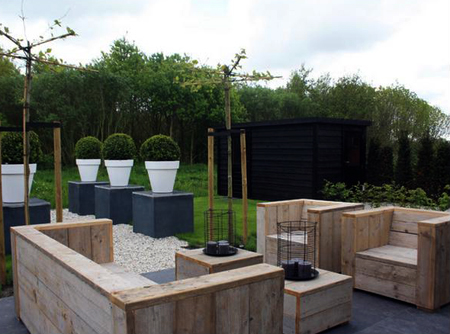 The best and most elegant way to beat the heat, moisture and forces of nature is to set your outdoor furniture in stone! Whenever they are in use, the chairs can be covered with cushions to increase the comfort-quotient.
2. Wicker deep-seating chairs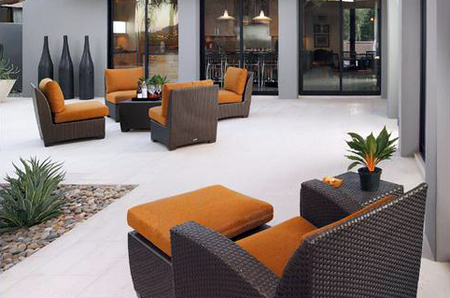 These lounging chairs arrive with a 'footrest' too that can also double up as a table. The deep seat of the chair allows the user to almost sleep while relaxing outdoors. The wicker is weather-proof and water-proof.
3. Beach-chair set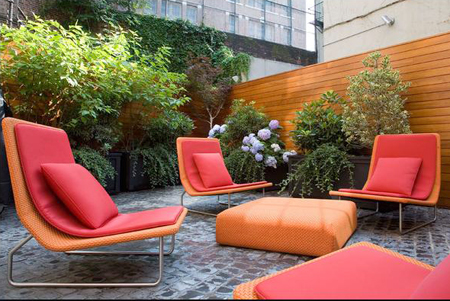 Its not as if a 'beach-chair' has to be used only on the beach! Properly placed, these chairs create a lovely relaxed ambiance in your backyard. A large cushion-table also comes along which can be used as another seat itself.
4. Spartan Bed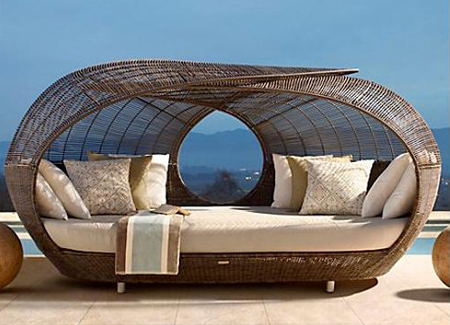 This will definitely figure as a unique outdoor chair – a complete lounge by itself! It combines a modern look with traditional, all-weather wicker. It would be a perfect 'chair' for luxuriating by the poolside!
5. Hampton Sofa set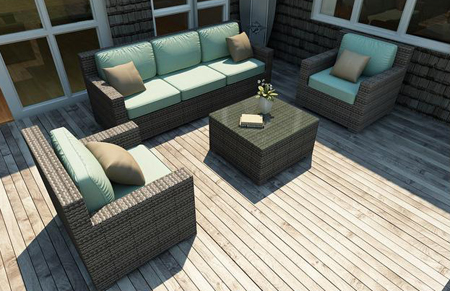 Made in contemporary style, this Hampton sofa set may look uncomfortable. But sitting in it one will realize the great relaxation it offers. The set is also a visual treat as the cushions arrive in a wide range of colored canvas.
6. Curved sectional chair set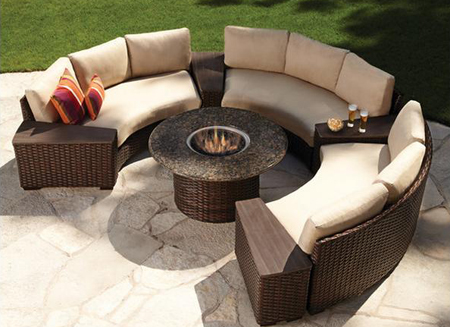 Another marvel in wicker, this set arrives as curved sections which makes it perfect for intimate gathering of friends and relatives. Use it on a cold night along with the special fire table that arrives as part of the set.
7. Orbit chair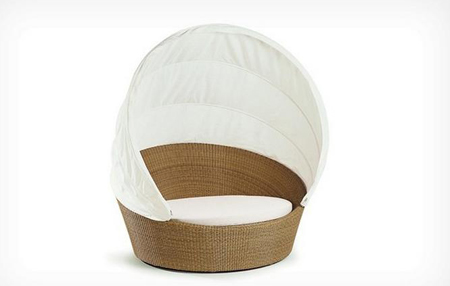 The Orbit helps you create your own resort getaway on the patio of your home. The canopy can be pulled to complete roof the chair, building up your little haven of privacy. The chair is available in a variety of leather and fabric upholstery.