When one is on the lookout for outdoor chairs or wonderful patio furniture, one is sure to be assaulted by a bewildering choice. The best way then in picking an outdoor chair would be to stick to the basics – design simplicity, seating comfort and durability. Scoring high on all these fronts is designer Paolo Golinelli's outdoor chair. DePadova's Sundance Chair, as its name suggests, is perfect for 'rocking' in warm sunshine!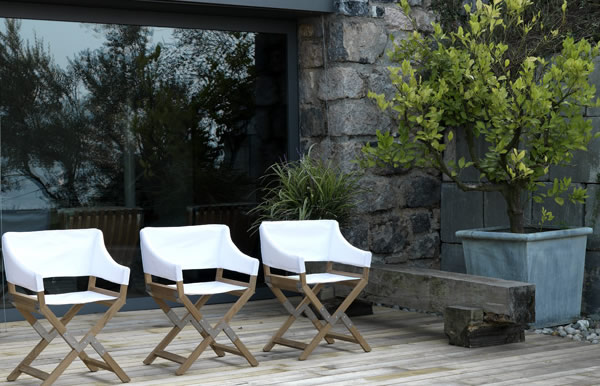 Well, the virtues of the chair speak for themselves. It is light in weight and light in shade too. This ensures that the chair wont heat up in the sun and will be easy to transport in the rain! It is foldable and, thus, easy to handle. Just pick it, tuck it under your arm and off you go to your favorite resting spot by the poolside!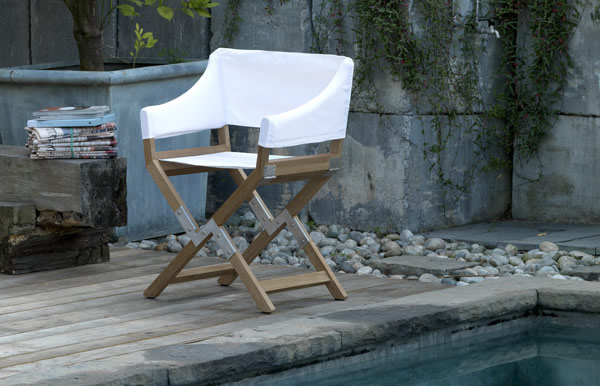 A sturdy, robust and durable teak frame has been used in its construction while stainless steel has been utilized to strengthen the joints and hinges. Water-resistant polyester fabric has been used for the armrest, sides and back over a comfortable polyurethane foam. The construction is very simple and repairs, if any, can be carried out at home itself.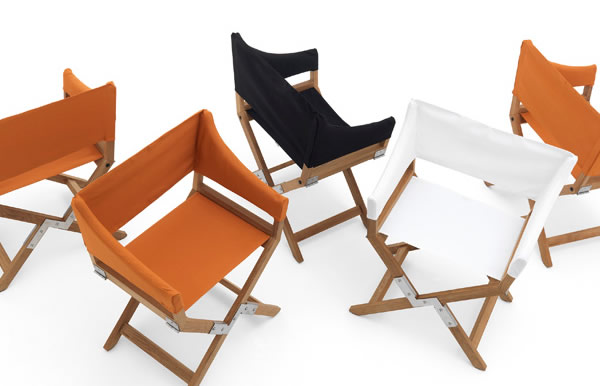 The Sundance Chair comes in three colors. There are the rich ultra-black, the majestic white and a tawny sand colors available. You can be sure that whichever color you pick, the chair is sure to add sprightliness and energy to your outdoors.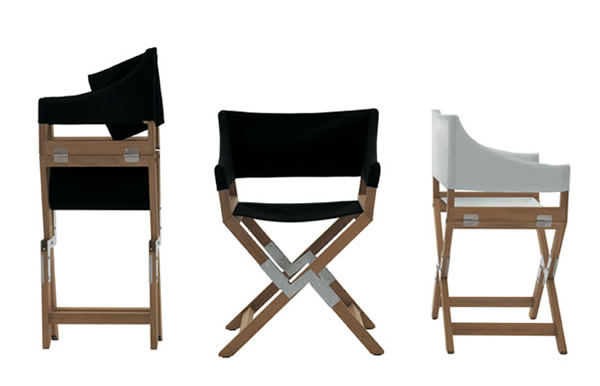 That is not to say that the Sundance Chair cannot be used indoors. It can be a great help at times of multiple guests. After its use, it can be neatly folded and stowed away behind a shelf or rack.