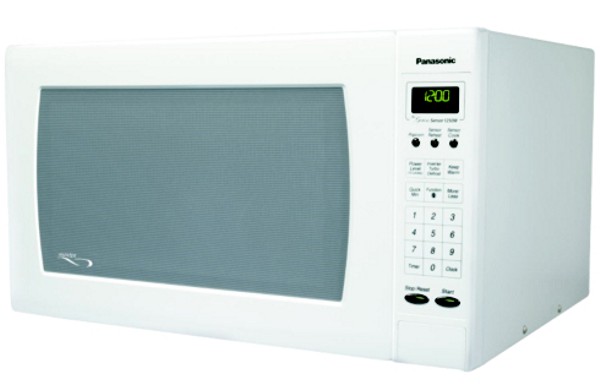 Panasonic has launched a new NN-H965WF 2.2 cubic feet inverter microwave. This microwave is surely better than other microwaves presently available in the market. The company has strong claims that this new microwave helps in even cooking of food. It is capable of delivering true low, medium and high power levels for cooking of food, which helps in even cooking, and prevents burns and overcooking of certain parts of food.

Another feature available in the new microwave is Inverter Turbo Defrost. This helps in fast and even defrosting of food because it has advanced sequencing system, which can distribute the microwave energy in a better way.
It is very true that the new inverter microwave is more efficient but that does not mean a large and heavy size. Its inverter circuit has compressed power supply elements, which help in reducing the size of the exterior making the interiors large. As the interiors are roomy, a big 16.5" turntable is easily adjusted in the microwave.
In addition, we don't even have to worry about the kitchen odor, as its powerful and quite exhaust fan helps to keep the kitchen fresh while the food is being cooked. Not only this, the microwave even has a system to keep the food warm until it is served. This new product also comes with a hassle-free cleaning.
The additional features of this microwave is that it has a power output of 1200 watts, multiple power levels, five stage cooking, touch-button display, timer, dual-level interior lights and 18 programmed settings.
With all these striking features, the new inverter microwave is sure to attract many customers this year.
Source: Vanns