In order to decorate a room and set a statement, there is more than one factor, which you should be ready to consider. Besides all the rooms in your home, the bedroom is one, which you should seriously think about, only then furnish, and prim properly.
After all, yes the sitting room invites people in, the kitchen is mainly for cooking, the patio for some outdoor activity. Nevertheless, the bedroom is the place where you will spend many hours relaxing, doing several activities, naughty and otherwise and of course, sleep.
The start off point
The very first reason why you need curtains is that they are essential. Not just from a decorative point of view, but from the point of view of one who cannot sleep in the light.
Therefore, the very first factor you should consider is how much light your bedroom gets. If your bedroom is as bright as mine is, you might as well want to choose something dark as it will keep the glare of the sun at bay.
However, if you are from a warmer place of habitat, light and pleasing colors are advised. Nevertheless, if practicality is more relevant than simple beautification, dark colors it is!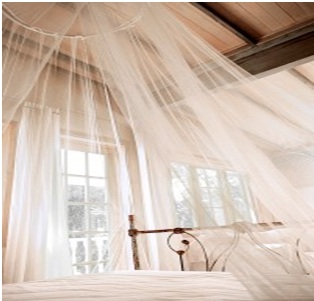 The Next Episode
Now, we would not want to forget the color matching, would we? Yes folks, be very particular that whatever types of curtains you choose, there is somewhat a match of colors. Remember that even mismatched curtains can also be put up beautifully for matching. After all, it will pay you well to experiment.
The budget will however be always of prime concern. Nevertheless, do not worry. There are plenty in the market if you can just choose and buy.
If traditional curtain trends are too much for you, you might consider giving your bedroom a modern touch. Options like remote control curtains are also available.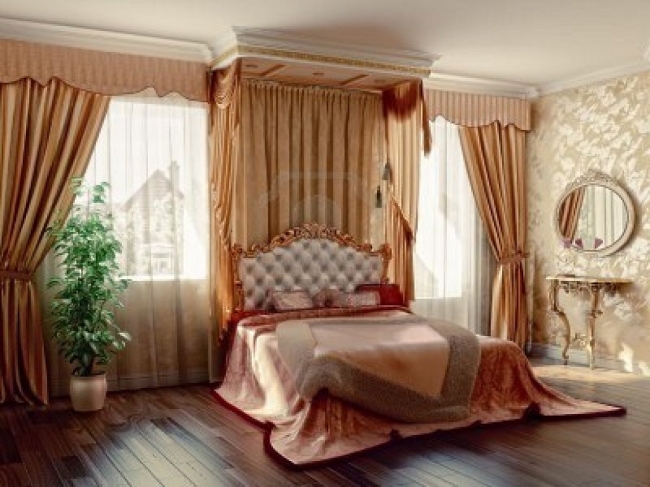 The point about rods
Curtains after all have to hang from something. A rod; in fact will do. If modern curtains are your choice, a decorative rod is the best option, since it shows.
However, if pocket curtains are your choice, a simple will do.
Last but not the least comes the lighting of the room. Make sure that you choose curtains which suit with the lighting scheme of your bedroom. Lighting here is not just sunlight, but electric light as well.
For example, choosing very dark colors like black might hide the glare of the sun, but will undoubtedly lend a very sinister glow to the room after dark!