Being able to tell time without wondering what the position
of the hands meant is truly euphoric for people who have a hard time
remembering the multiplication table of 5. In fact, most kids born after the
year 1995 probably don't ever remember spending a good summer of their childhood
learning to read the analogue clock as they had digital clocks in their homes,
on their computers and phones.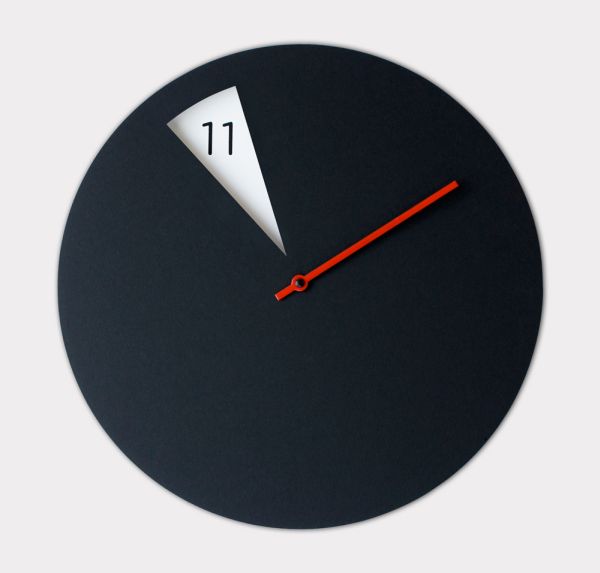 And while the trend of having analog clocks is returning with
a bang in the accessories segment, there are many that find the simply
interface of a digital clock to be a much better depiction of the time and
hour. Perhaps that love of simplicity is what drove designer Sabrina Fossi to
create the FreakishCLOCK.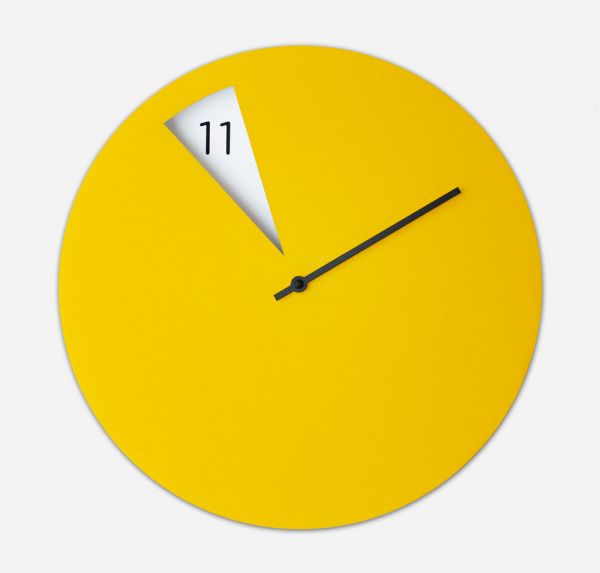 The name of the clock instantly brings to mind the image of
a cuckoo clock with a dreadful looking crow spurting forth to announce the hour.
But Fossi's clock is a much gentler and kind of minimalistic product. The clock
omits the hour hand on the clock face in favor of a little pie slice shaped cut
out through which the hour can be seen.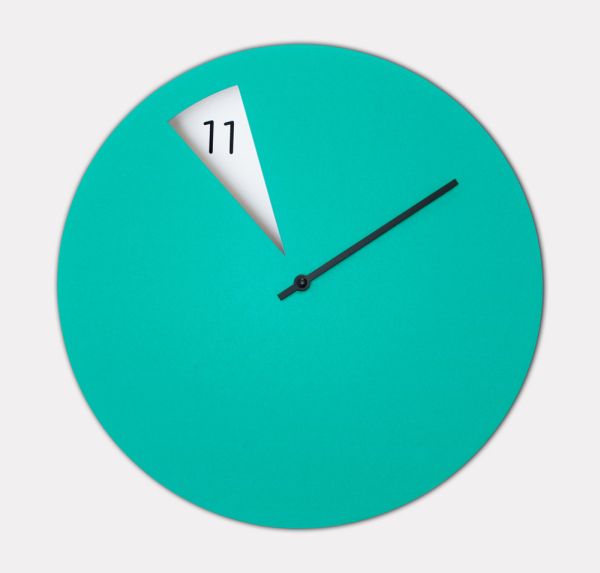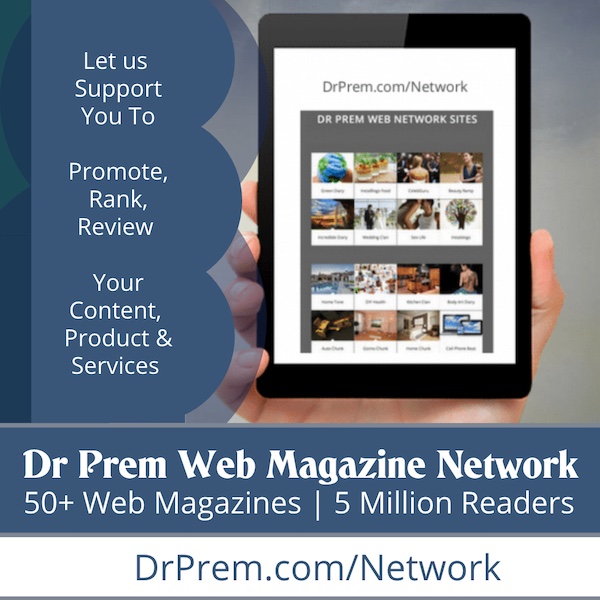 The minute hand, meanwhile, is the only hand on the clock
face and goes around the unmarked clock face indicating the minutes past. For folks
that get a little obsessed with keeping track of time, the FreakishCLOCK could
be a great de-stressing tool.