Tiny living has gained a lot of popularity in the recent past. Unlike in the past, where you could hear nothing of the sort, today, mainstream media and Instagram are filled with tiny living crusaders.
Most homeowners (both young and old) are searching for home alternatives to replace bigger houses that people have been used to for a long time.
However, just like any other investment, you need not rush when buying a tiny house. After all, there's a lot to consider apart from scrolling through the attractive pictures of tiny houses. Moving from your regular home to a tiny house is a process that needs to be thought through.
Luckily you have come to the right post. Here we shall be trying to give answers to the common questions people have about tiny houses.
Let's get started:
What is a Tiny House?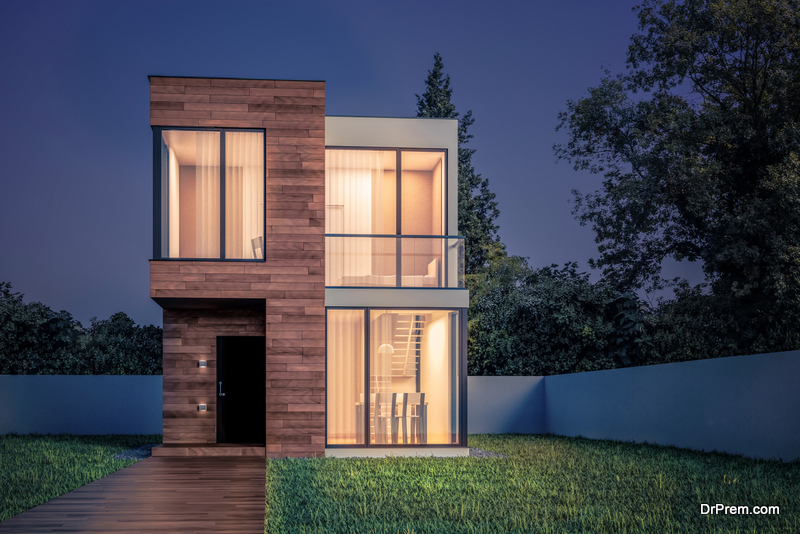 You've heard the term tiny home for a long time, right? But what exactly is a tiny house?
Well, the truth is there's no definite description of a tiny house. However, most tiny house builders claim that a tiny house is a house that ranges between 100 and 400 square feet.
What about the wheels? Is it a requirement? You ask. Well, the truth is it isn't a requirement.
Whichever the size you choose for your tiny house, it should allow room for a kitchen, bathroom, bedroom, and living room. All these will be in one place and thus will enable us to multitask without having to move from one room to another.
How Long Does the Process of Building a Tiny House Take?
One of the main concerns among most people is how long it will take to build a tiny house. As such, it necessary to have a schedule in mind before starting the building process. The tiny house plan you choose is among the main things that will determine the length of time it will take to build a tiny house.
Even so, you can significantly reduce the amount of time it will take it to build your tiny house by hiring professional tiny home builders as opposed to if you go it alone.
Other things, such as weather and your budget will also play a role in determining how long the building process will take.
Do You Need to Own Land for Your Tiny House?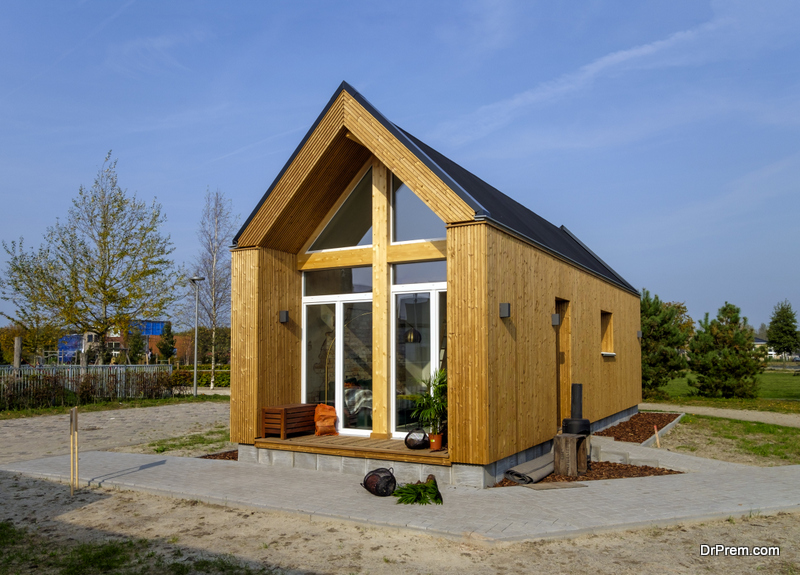 Most people dreaming about owning tiny houses usually forget the most important thing – the land. While you don't necessarily need to own the land, you will need land for your small home. Here are some options for land for your tiny house:
1. Purchasing Land
While you can opt to buy land for your tiny house, keep in mind that most parcels of land are divided with full-size houses in mind, and you might end with more land than you need. What's more, you'll need part with a lot of money for such parcels of land, making your tiny house expensive. However, it is still a good option if you plan to build tiny homes with permanent foundations.
2. Renting Land
Renting land is another option when building a tiny house. However, just like when buying land, you will face sizing issues. The only difference is that with renting, you can opt-out when moving your tiny house. You should not, however, go with this option if you plan to build a permanent foundation for your tiny house.
3. Backyard Tiny Houses
Apart from renting or buying land, you can also opt to place your tiny house in a person's backyard at a fee. You can also talk to a family member or a friend who may be willing to give you their backyard space.
4. Join a Tiny House Community
It is common to find tiny house dwellers live together. While each community has its own rules that govern the renting and buying of space, it can be an excellent option if you're looking for like-minded people to live with.
How Much is a Tiny House?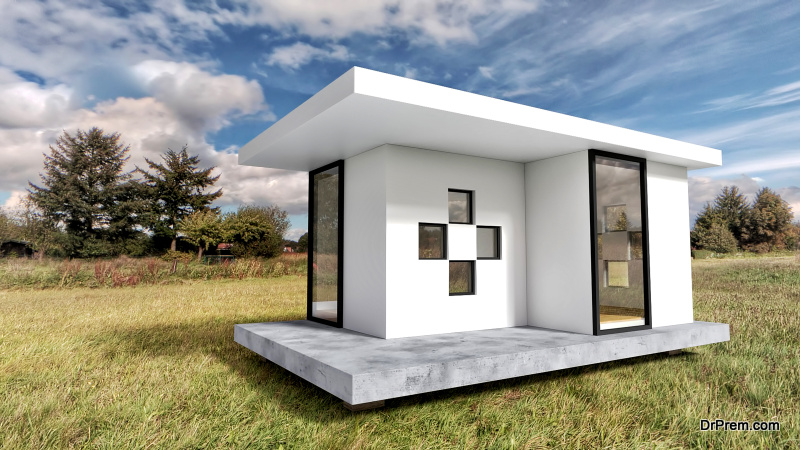 Compared to a fixed house, a tiny house is less expensive. It may be your go-to house if you want to save some money. However, you should consider other additional costs, including:
Land cost
Water and electricity costs
Tiny home maintenance costs
Towing expenses (if you plan to move your tiny house)
Upgrades
While these costs may seem insignificant, they can quickly add up and thus increasing the cost of your tiny house. Ensure to consider all these additional costs before deciding whether tiny living is the way to go.
Article Submitted By Community Writer