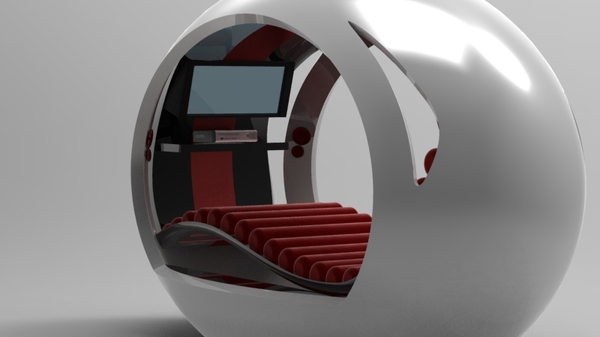 Designer
Overview
This lovely pod chair is designed with an aim to offer a few moments of pleasure and enjoyment while you relax on a comforting seat enclosed within a beautiful shell.
Watch movies, play games or simply indulge in friendly chit-chat with your buddies, this cozy confinement will never let you down. The Pod Chair offers you a perfect ambiance to chill, relax or lounge with your friends in a stylish way.
This elegant chair features a super comfortable seat, which supports your body posture on 20 cylindrical cushions. It also showcases a flat screen TV, a shelf to house video game console along with eight speakers to offer you a mind blowing gaming session and music experience.