Perfection is the greatest advantage of pre-fabricating and meticulously designing a house. Off the Spanish coast, on the island of Mallorca in the Mediterranean Sea, a country house has been built with this magical perfection. The hi-tech and ultra-modern house in the middle of absolute tranquility sits on 17,000 square meters of lush grounds.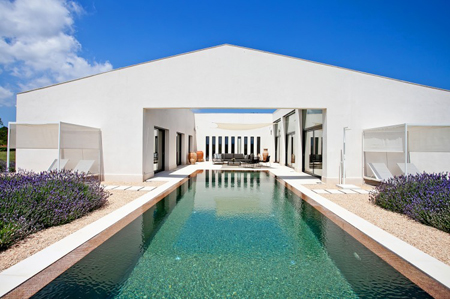 Making use of the highest quality of materials and the latest technologies, the house has been built in the shape of an 'H' on the first level. Apart from a huge exterior courtyard, the house also has an interior courtyard with a pool in it.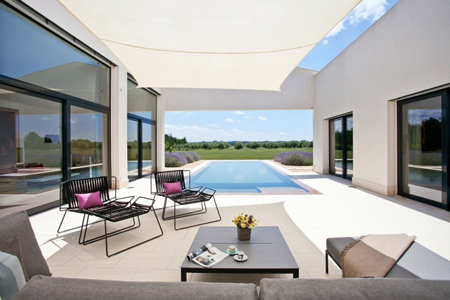 The large, French windows ensure that the beautiful outdoors enter and spread their magnificence inside too. Who would not love to lounge on those chairs by the pool?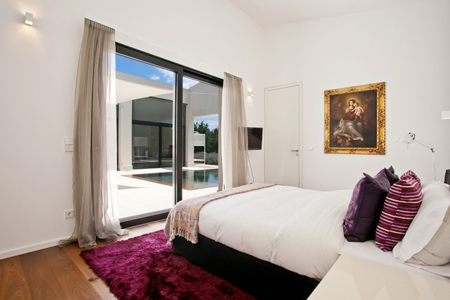 The master bedroom is the crown jewel among the other 3 bedrooms and it comes with its own en-suite bath, Jacuzzi and dressing room. Three large bathrooms pervade the house. A separate office room, a guest WC and an extra utility room complete the house.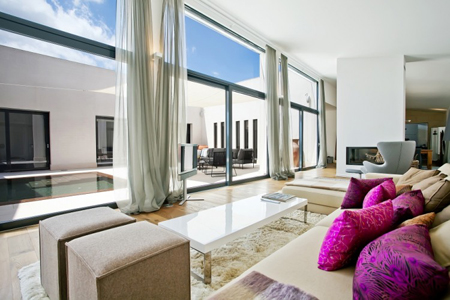 Everything about the house is fantastic. A large entrance hall with a grand piano accords a 'grand welcome to the visitor. The living room and dining room have been aesthetically combined into a single large space with a magnificently modern fireplace separating them visually.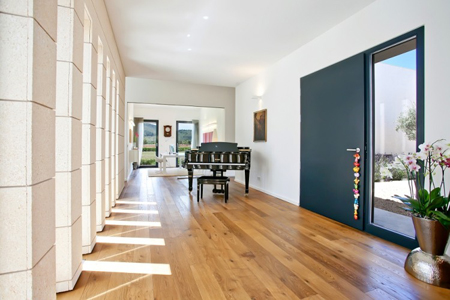 The large hallways are well lit and ventilated naturally. Even the additional bodega in the house offers breathtaking and panoramic views of the villa surroundings. The bodega also looks into the spacious kitchen which has been well-equipped with all the modern appliances.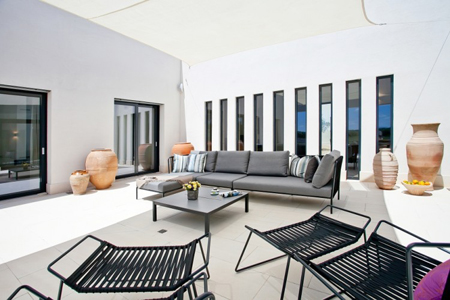 The residents beat the uncertainties of nature through the inter-alia Parquet flooring embedded with under-floor heating, aluminum double-glazed windows with sliding elements and insulated exterior walls. An additional ventilation system ensures the perfect temperature within and also keeps the home allergen-free. Water-needs are met through a private well on the grounds that supplies about 80,000 liters of water a day.