If you are looking for something to cover your windows with, such as blinds or shutters, there are many different options available, from roller blinds to plantation shutters. Australia is a country where conditions mean you need to think carefully about your choices. High heat and variable humidity can make a mess of poorly chosen shutters if you use the wrong materials, so it is very important to make sure you make the right choice. In most cases, if you want something that looks sharp and lasts a long time even in the harsh conditions of central Australia, that means equipping your home with PVC plantation shutters.
What are PVC Plantation Shutters?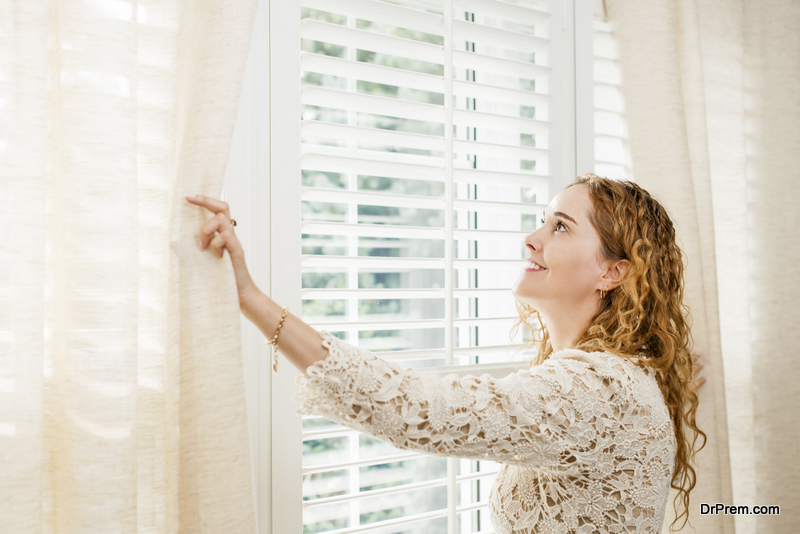 PVC Plantation shutters are a specific style of shutter, made from a polymer PVC. These are made up from a frame with flat slats in it, providing shade and a bit of obstruction to a window without blocking it completely, even when closed. This makes them an excellent choice for use in hot weather, as they allow air through when closed while keeping the worst of the sun out of your room.
Most plantation shutters are made from wood, which looks great but does not necessarily weather very well, particularly in damp areas where heat and moisture can warp the wood and wedge your shutters closed. If you live in this sort of environment, then you will want something a little more reliable, which is where PVC plantation shutters come in. These look just like real wood, but are made from a PVC material around a core of solid lightweight aluminium, making them almost completely indestructible without compromising on that classic plantation shutter look!
When should you use PVC Plantation Shutters?
PVC Plantation Shutters are an excellent choice for any part of your home if you want that classic style to your windows. They work well both inside and outside your home and look good in almost any environment. The big advantage of PVC as a material, though, is that it does not warp in the heat of the sun or expand in dampness. That makes PVC plantation shutters the absolute best choice for homes in wetter environments, or for windows such as bathroom windows where a large amount of moisture is a regular feature. In most cases, they are pretty much indistinguishable from real timber shutters, so you can mix and match between them as you see fit! Keep in mind, not only do PVC Shutters have many functional benefits over their timber counterparts, they are much cheaper!
Installing DIY Plantation Shutters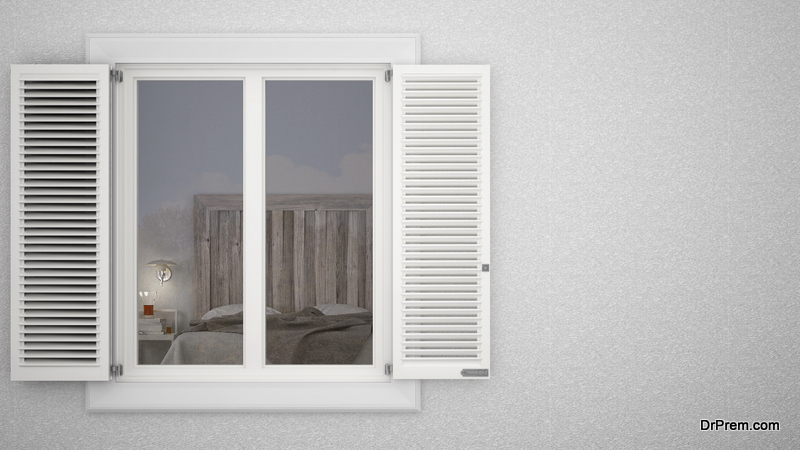 When you buy a set of DIY shutters or plantation blinds, you will find that they come assembled and the only thing you will have to put together are the frames. The good news is that this is a relatively straightforward process, and you can get your new window shutters set up on your own without too much difficulty and with no need to spend more to hire the services of a professional.
To start with, you will need to assemble the frame. Do this with the included Hoffman keys and a rubber mallet. Once you have done that, it is time to start preparing your window. Place the frame for your shutter blinds in the window, and use a spirit level to make sure it is completely straight and even. If it is not even, then your plantation shutters won't open and close smoothly, so it is worth taking your time to make sure this step goes smoothly. Once you are sure it is completely even, you can screw the frame into the window, using 75mm screws, use packers to make sure it is sitting level and centre within the opening.
When the frame is firmly attached to your window, all you need to do is fix the panels of your plantation shutters to the frame. If you have ordered a set of PVC plantation shutters online, then the hinges should come already attached to the panels. All that is left is to hook those hinges together by dropping the hinge pins in. Starting with the top hinge, align the two parts and gently drop the pin down through the centre of the hinges. Once you have done that, you are all done, and your shutters are ready to use!
Conclusion
If you want a classic, stylish look for your windows but you are worried about wooden shutters warping, then a set of PVC plantation shutters is the perfect solution. Combining all of the style of classic wooden plantation shutters with an incredibly durable PVC and aluminium construction, these shutters are lightweight, stylish, and almost completely indestructible, making them perfect for almost any situation, no matter the temperature or humidity! 
Article Submitted By Community Writer