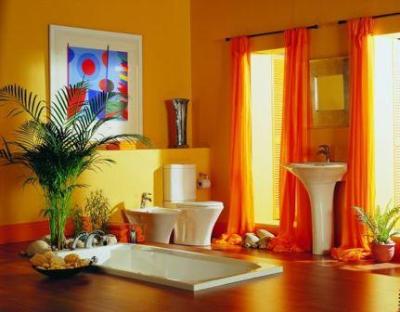 Why shouldn't one's bathroom be as beautiful as the rest of the house. It need not mean decorating one's bathroom with upholstery or curios. Something as simple as color can work wonders for a bathroom. You needn't stick to the stereotype blue or white bathroom. Don't be afraid to experiment with colors that could make your simple bathroom look vibrant and beautiful. Here are a few quick bathroom color tips.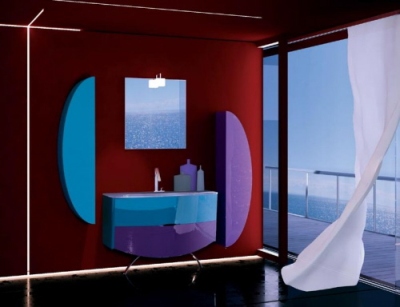 1. While many people prefer dark colors for their bathrooms, like chocolate brown, navy blue or rust, it is important to note that without proper lighting, these colors can look bland and plain dark.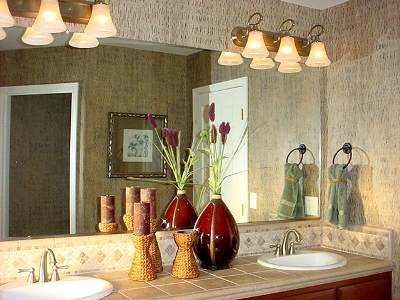 2. Appropriate lighting is very essential in the bathroom, be in natural or artificial lighting. Though dark colors make a bathroom easier to maintain, light colors make the room look cleaner and more spacious.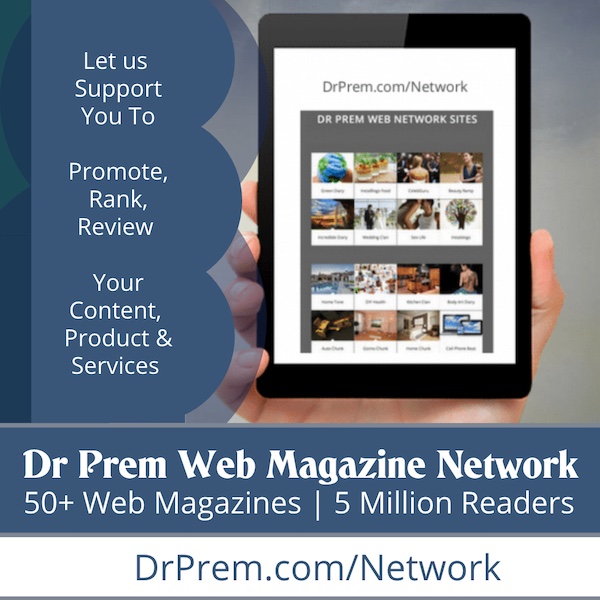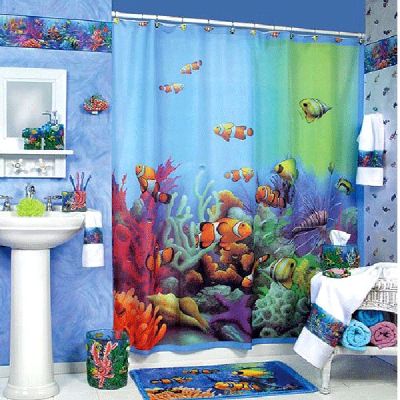 3. Use chic and vibrant wall papers to give the bathroom a colorful and bright look. This comes in handy especially when one doesn't have the time to paint the entire room. Wallpapers are a convenient way of giving a bathroom a makeover.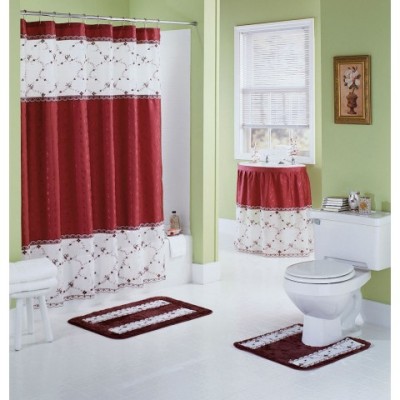 4. Use curtains, floor rugs and toilet seat covers that compliment the room. One could choose contrasting colors for a more dynamic look.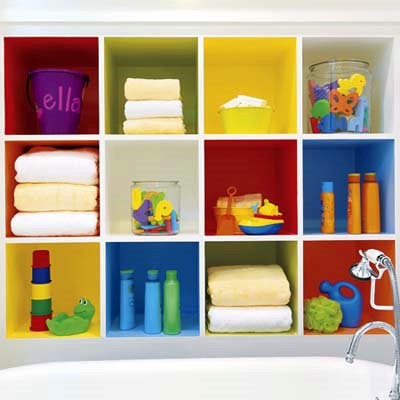 5. Use colorful decorative pieces to brighten up the room. Yellow toothbrush holders, colorful vases on the top of your toilet, bright colored curios, etc are some of the stuff that can be used.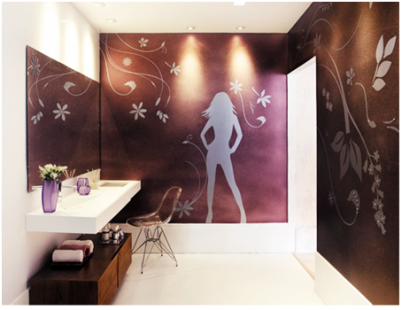 6. Funny posters, a piece of art or a wall hanging can add a lot of color and character to the bathroom. Large prints that otherwise don't go well on the walls of the living room can be hung in the bathroom.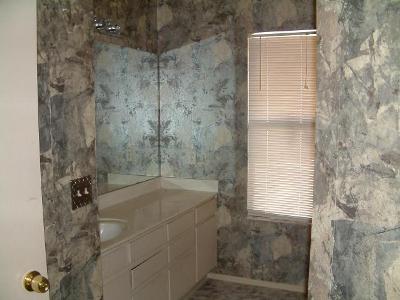 7. The use of decoupages can work wonders in adding color to a room. One great idea would be to give the impression of colorful droplets of water on the bathroom wall using the concept of decoupage.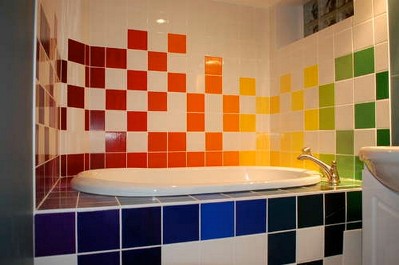 8. The usage of colorful tiles is also a great idea. Nowadays tiles with colorful imprints are also available and can be used on the floor as well as the walls. This, however, could be a little time consuming and would require some renovation.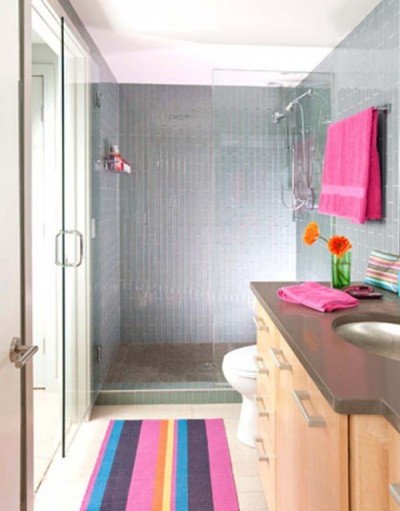 9. One of the simplest ways of adding color to a bathroom is by hanging colorful towels and using bright-colored soap cases, mugs and buckets. Everyone bathroom has these and taking time out in choosing them in colors that suit your bathroom can go a long way.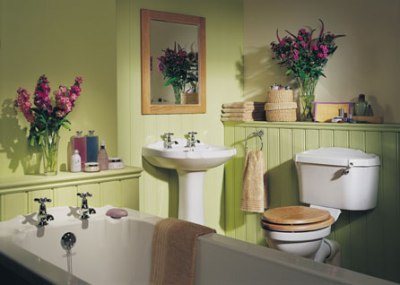 10. Flowers are a simple yet sure shot way of brightening up just about anything, be in your mood or your bathroom. If fresh flowers tend to be a problem to maintain, use artificial ones. Choose them in your favorite colors and see how they liven up your bathroom.
So what are you waiting for? Go straight to your bathroom and give it a beautiful and colorful makeover. Gone are those days when bathrooms were just that boring room in your house. Some flaws in a bathroom – you can't do much about, but a colorless bathroom – this one you definitely can.