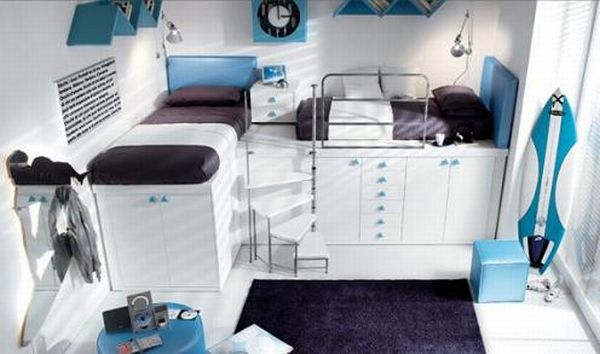 Decorating kids' rooms is a big responsibility, especially in case when two kids share the same room. In this situation, loft beds become a lifesaver. These days markets have plethora of styles in loft beds. Moreover, they also save space. Some loft beds can have an attached study table or a chest for storage books, clothes or toys. The best thing about loft beds is that you can get them made according to your wishes. Let us have a sneak peek into some loft beds that will help you in designing your kids' room efficiently.
Innovative Mercedes-cum-bed for kids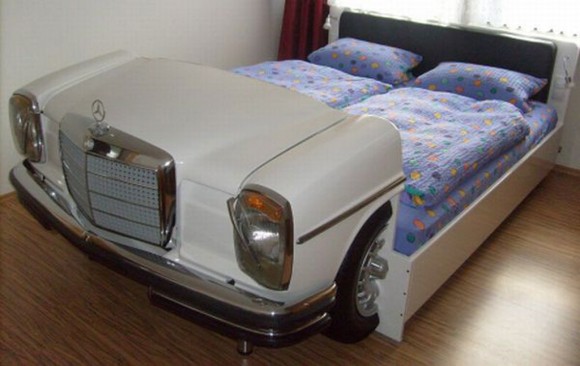 If your kid is a car freak, this is the best bed he or she can have. Your kid will love this out-of-the-box design and will not complain about having to stay in the bedroom. What is more? They will keep it clean like it is their very own car.
Paidi's beds for fun-loving kids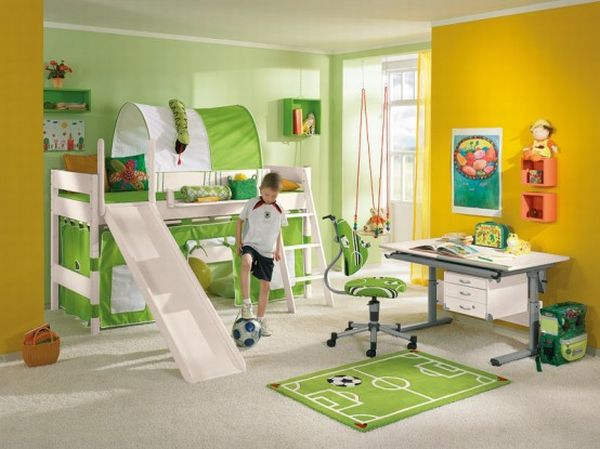 German company Paidi understands that your kid's bedroom is not meant just for sleeping. Kids also love to play in their rooms, whether all by themselves or with friends. And that can be quite a mess. Would you like to avoid the mess and yet let your kid have all the fun? Then you might want to try the play beds by Paidi. The company brings you beds with covered with play tents and other playing equipments, so kids can play with their beds. The beds come equipped with proper lighting, which can be easily accessed in the dark. The colours are fresh, the styles and patterns are a breath of fresh air. And there are plenty designs for your boys and girls, too. Nice, is it not?
Abea's colorful beds for kids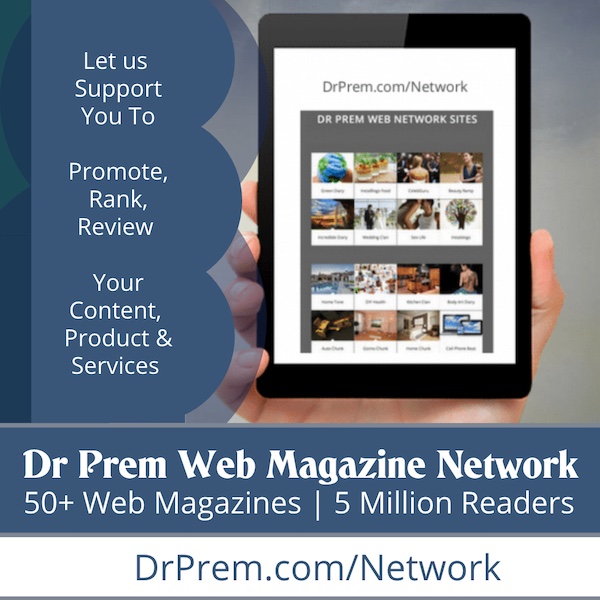 Abea has unique loft beds for kids. They come in a range of fresh colours and with lots of storage options. They are just about what a kid with a never ending collection of toys needs. And they look fancy, too!
Mimondo's fancy bed for kids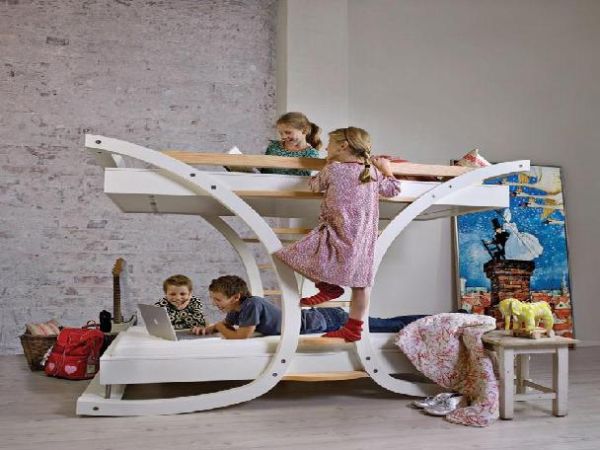 So who said that colours could be the only innovation in kids' bed? Mimondo has revolutionized kids' bed with their unique shape. It is minimalist in shape so you can save on space. The beds are made out of wood, so they are strong.
Neat and tidy white bed for kids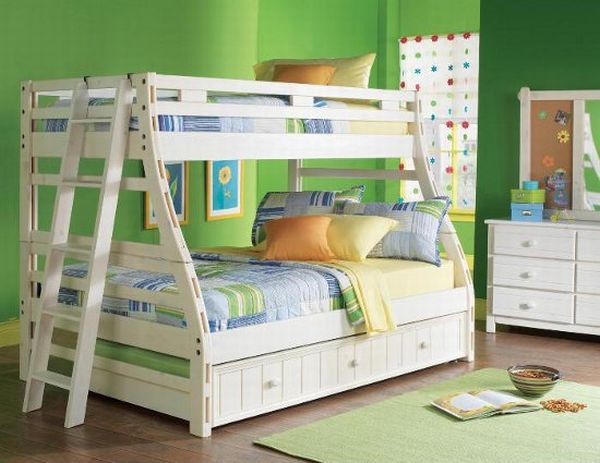 Are your kids the one for sophistication? Do they like their room to be spick and span with no frills? These white bunk beds are for your kid. These beds offer ample space to sleep peacefully and store nicely. There is nothing over the top about the bed's design. It is subtle and sweet, just like your kid.
Bed for adventurous kids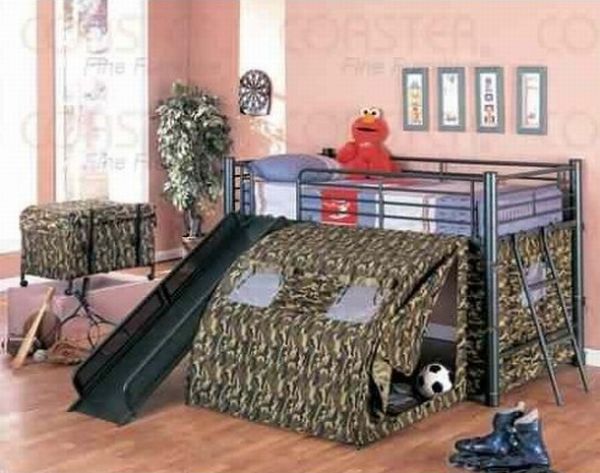 Does your kid love action movies and the adrenaline rush that comes with them? If your kid loves adventure, then he or she will love this army themed bed. The bed has an attached ladder, an underneath tent for your little one to hide and a slide for that adventurous slide down, every morning. Your little soldier will thank you forever for this bed.
Multipurpose loft beds for kids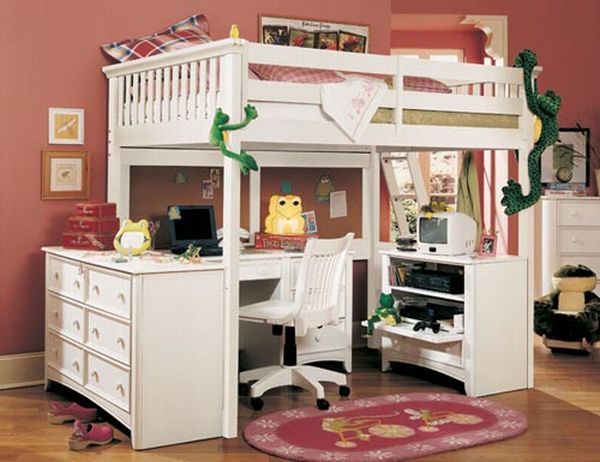 Some little ones like to keep their belongings right around them. For all such ones, here is a bed they will love to have in their room. Cozy loft beds not only give your kids an area for sleeping, but also their very own private area. The desks and the storage space underneath the actual bed make it easier for your kid to keep his or her books, computer and other things at an arm's length, so they can just grab it. The plus point for you is that you can organize your kid's room cleverly when you have so much space.
McKensey's stylish bed for kids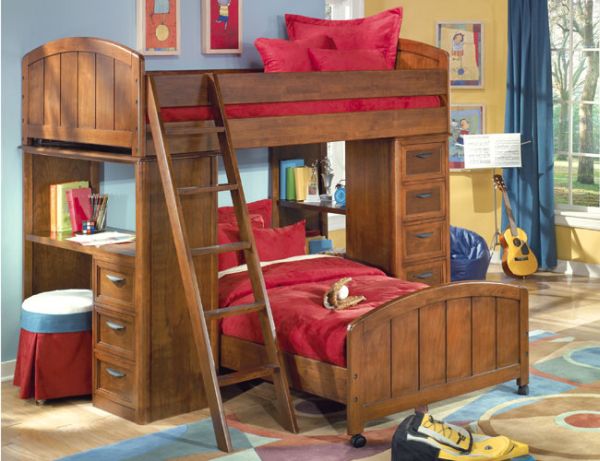 Some kids are born with style. If yours is one of them, then McKensey Collection brings you the bed with the style. The beds have a great visual appeal and are easy to maintain. They also have a bunk top and a ladder, so the siblings do not fight over who gets to sleep in style!
Paidi's playful beds for kids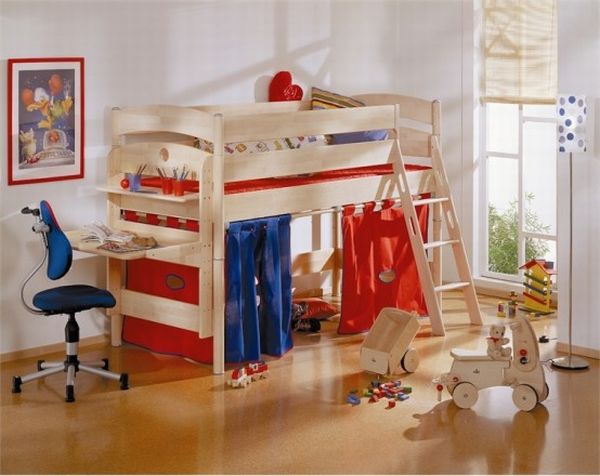 Your kid just can never get tired of playing, right? They want to play to the very last moment of the day. They complain when you send them to bed. So why not make a playground in and around their bed? Paidi shows you how. The beds are a perfect companion for your kid's playtime.
Royal beds for kids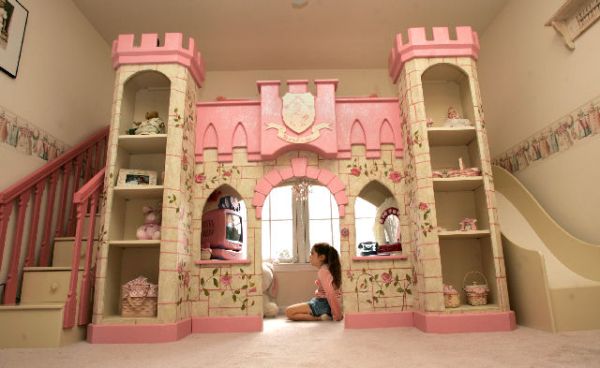 Your daughter is your princess. Give her a bed fit for one, then. Curved stairs, a ladder and an underneath playhouse for a tea party with her friends- the bed has it all. Give your daughter her own little kingdom to rule.