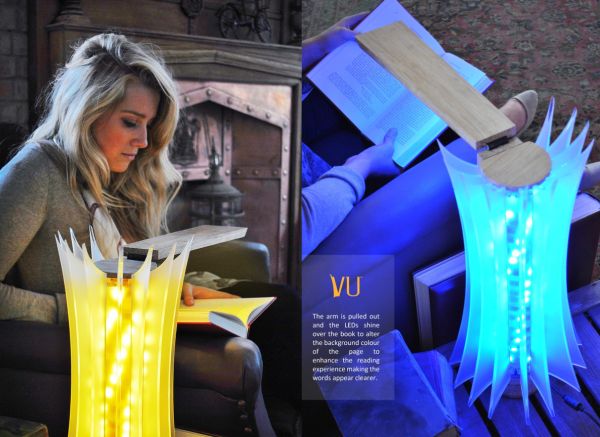 For people with Dyslexia, reading and writing are abominable tasks. With the words zooming in front of them, they find it a task to make out the clarity of the words, especially, when the text has been printed on a white background.
If you are below the age of 16 years, you would still be able to find enough materials to help you tide over your problem. However, what help do the adults suffering from this problem have? What helps adults suffering from dyslexia conquer this huge gap?
Keeping this idea in mind, with a major check on the appearance, a light with multiple RGB LED's was designed. It's use would not only ensure better assimilation for dyslexic people, it would enable them to read the text with fair amount of ease. Not only this, for the light is one piece of furniture one would not even mind owning as well. With aesthetic and utility rolled into one, the light can help everyone, thereby, serving multiple purposes.
How this works is very simple. The LED's installed in the light change the color of the background for the people reading it (dyslexic), saving them from the horror of reading text printed on a white background. The color can be suited according to the user's needs and can be fixed for future use.
For serving the purpose of aesthetics, the light has been manufactured using bamboo and frosted pieces of acrylic. The arm is rotatable to 360 degrees and comes fixed with an adjustable torque allowing it free mobility.
Via: Talent.Adweek