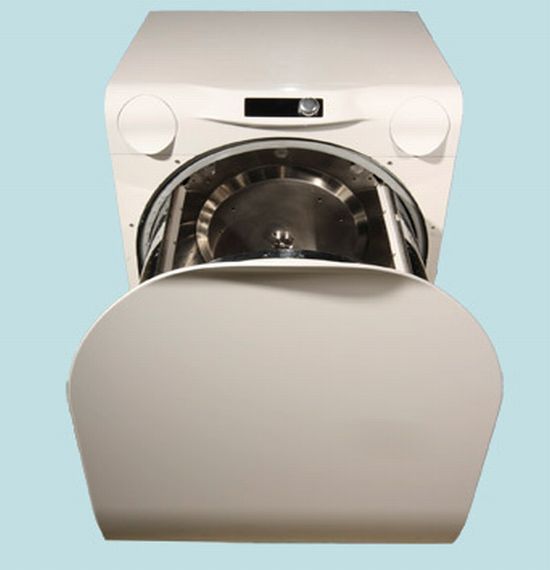 Pictured here is the smartest washing machine ever. How? Well, pull out the drum, drop in the laundry, push one button and walk away! Creativity of Austrian economist Joseph Schumpeter, the Reason washing machine is simple, unique and easy to use.

What's different? Easy washing, simplicity and unique design is what makes Reason the best washing machine ever. Radically different in its simplicity and unique in its design, easy to use are its cool traits. It weighs your laundry, doses exactly the right amount of detergent, softener and water, thereby ensuring no wastage. The drawer-style drum lets you get rid of bending down and packs in 10kg of washing.
Price and availability: The Reason is preparing for launch and the UK's first 200 individually numbered and handmade machines will be sold in a unique online auction, opening on February 6th at the Reason Washing Machine Website. Auctions in the USA, Japan and Europe will follow. The washer is set to shake up the washing machine world with its launch in spring 2009.
Check out the cool video below.