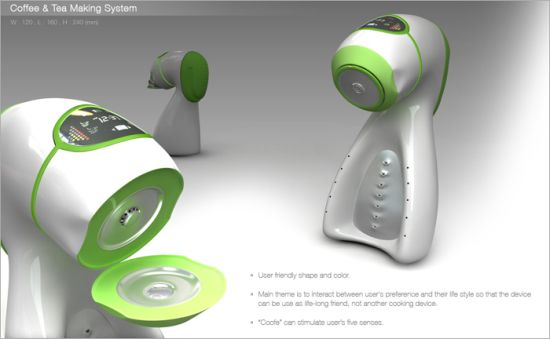 Gone are the days of regular coffee machines. Even as we talk, some designer is possibly crafting out another hi-tech product but for now 'Coofe' takes teh concept to a new high. Designed by Taewan Kim, it is a coffee maker with a digital twist that you will surely love to display in your kitchen.
What's different? Coofe, unlike other coffee makers available in the market, boasts of a unique design and user-friendly approach. Not only this, the coffee maker is lightweight and easily portable which makes it perfect for the outdoors. Touchscreen interface with multi-lingual support, wireless download from the Internet or sharing of data between different units are its cool additional features.
Coofe is definitely a cool coffee maker for the modern kitchen.
Check out a few cool images pinned below.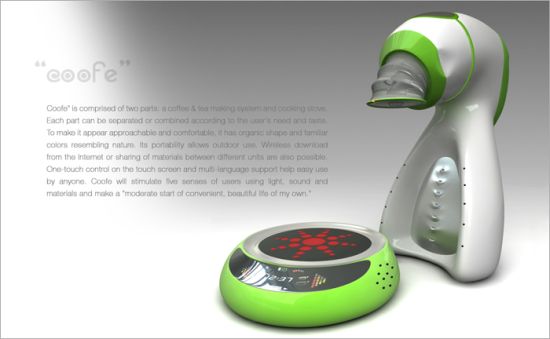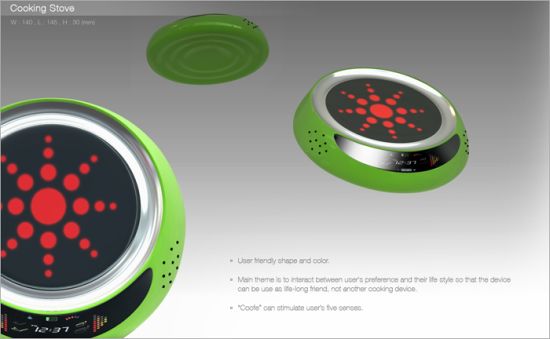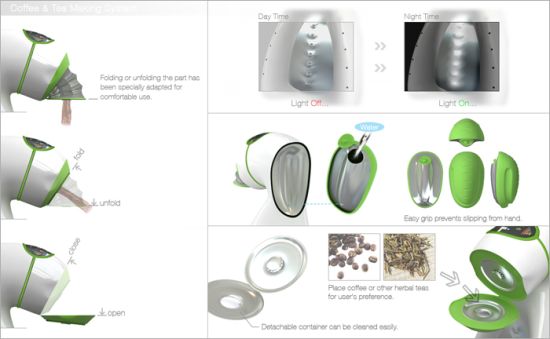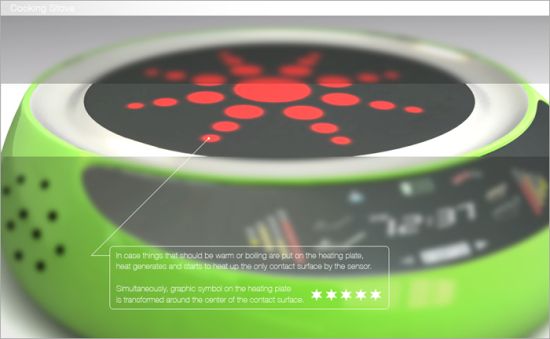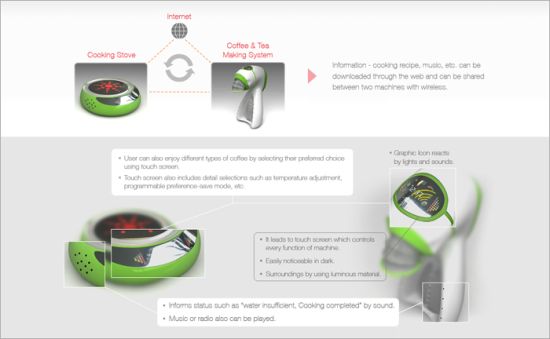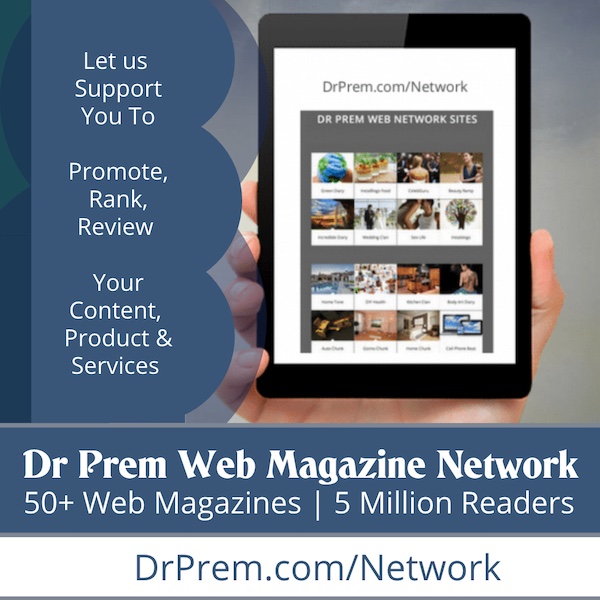 Via: Gizmowatch