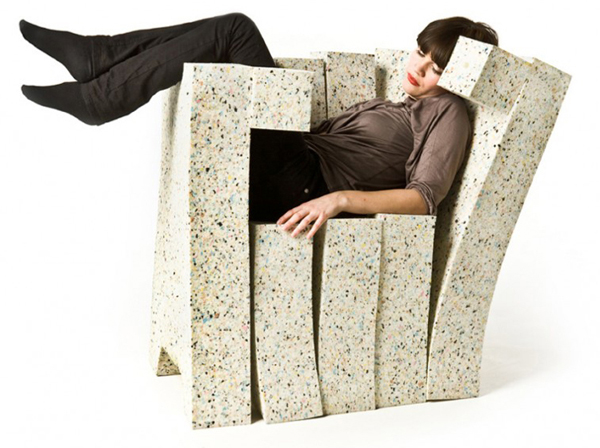 With ever-shrinking living areas, designers all over the world are busy inventing new ideas of space management. Thus, with the intention to optimize the utilization of meagerly available space, Stephen Schulz, a German industrial designer, has come up with a unique design that incorporates storage space directly into a recycled chair-sofa.
Since a couch is one space that consumes most of one's leisure time, so it makes sense to create storage space within the comforts of the sofa but without demanding more area to fit in things. The sofa made with recycled foam has fissures created within the foam that allow you to use them as book racks to stash big magazines, newspapers, notebooks, etc. The seatbacks, seats, side arms, etc. provide for storage space in a couch. The best part is that the sofa doesn't lose its comfort; instead it makes things available within reach.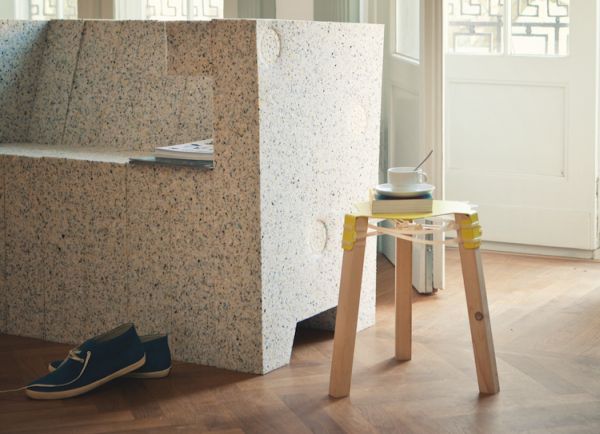 Another advantage the design offers is that the modular recycled panels of the sofa can be managed by a simple cable control framework. Through this framework, the couch can be easily converted into a chair as and when the need arises and can be rearranged back into the couch.
Via: FastCoDesign