In a world where beauty and utility go hand in hand, a wall cabinet which neatly doubles up as a wall sculpture is a boon indeed. The Giano wall cabinet, created as a 'reflective storage' by designer Antonio Lupi is indeed worth its weight in gold in terms of its versatility and elegance.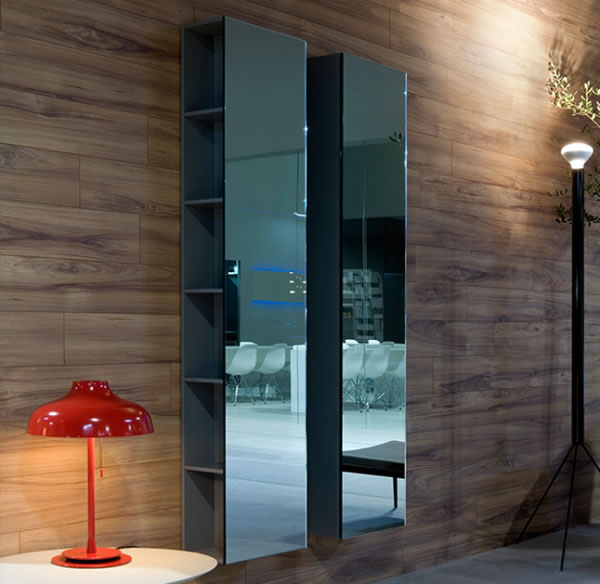 The Giano is actually a dual cabinet wherein each cabinet boasts of five internal shelves. Wall-mounted, it is available either as right-hand opening or the left-hand opening versions. Since it is very slim, it easily passes for a wall sculpture. Add to this the outer spaces on the sides which can be used for exhibits and you have a masterpiece of a cabinet in your modern home.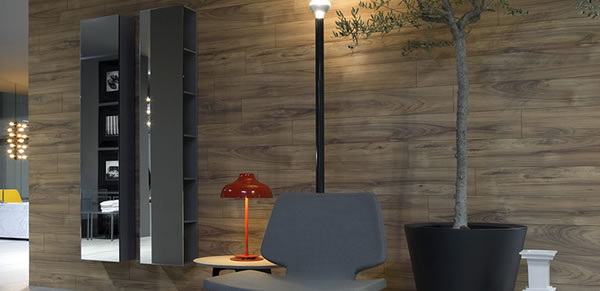 The internal shelves have an internal divider which is cleverly shielded from external view. Mirrors have been plastered on either doors to lend the Giano its camouflage as an art piece. When opened, the doors of the cabinet seem to hang off the ground like some floating pillars. Thus, they enhance the illusion of the furniture being an artistic gallery installation.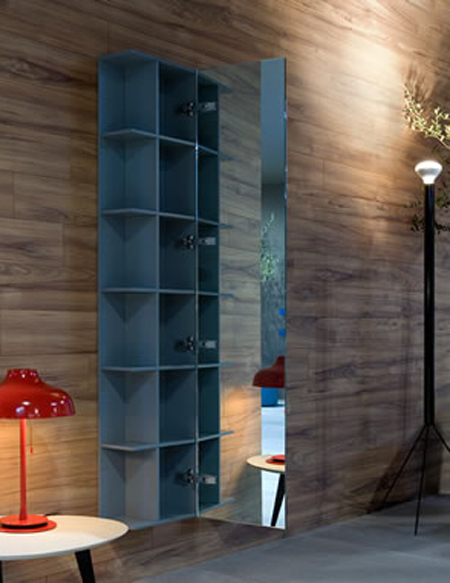 There is another way also in which the Giano adds dimension and character to the space in which it sits. The mirrors add depth and appear to increase the size of the room. Additional mirrors on the interiors of the doors provide extra visual interest when the cabinet is left open. Creative homemakers can easily juxtapose two or more such cabinets to weave a 'reflective' magic in the living space.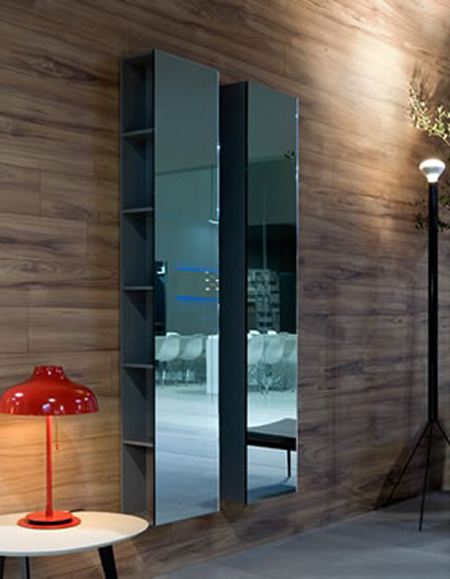 Whatever be the style of the modern living space, the Giano definitely has a place to occupy. With its abundance of mirrors, elegance of design, modernity of style and awesomeness of functionality, the Giano is a highly recommended piece of furniture for your home.