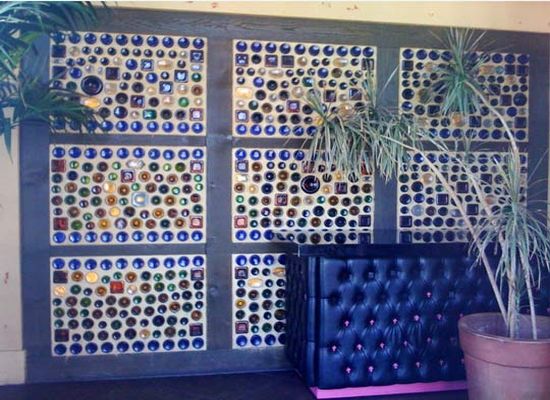 How innovative can you get with the old and empty bottles? One usually ends up making the bottle a part of scrap. But here are few ways to reuse the bottles that are an element of bin. The innovative methods will certainly gel up with the embellishment of your home décor.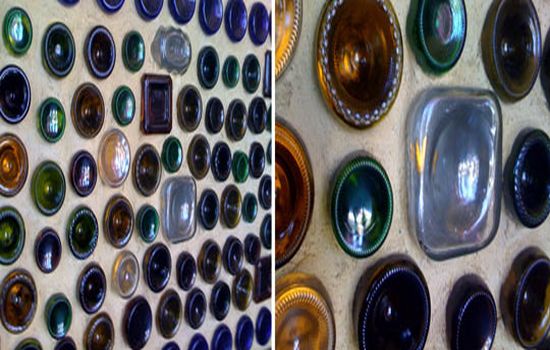 1) Walls: The wall made from cement has the lower end of the glass bottles of wine and spirit embedded into it. The decorated bottled wall adds not only grace to your abode but also gives an aesthetic appeal to your home décor.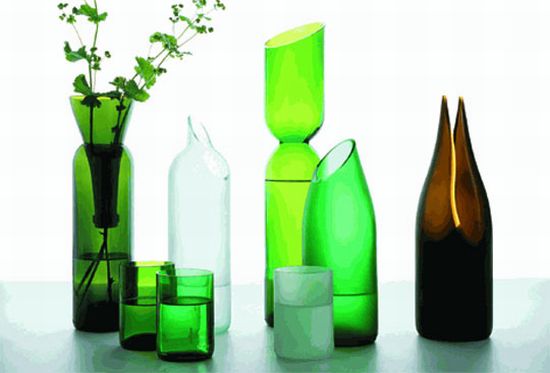 2) Vases: The elegant looking vases can be made from recycled wine and beer glass bottles. Different collection of colorful and trendy old bottles gives a new meaning to the vase.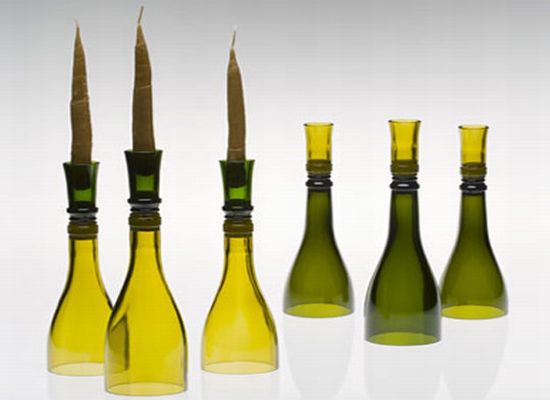 3) Candleholder: The old bottles can also be utilized as candle holders. The yellow and green blend of the color makes a perfect candleholder for your home.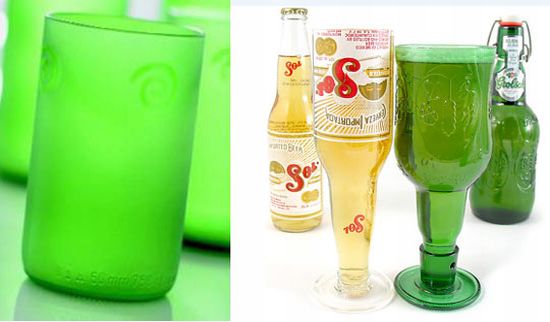 4) Glasses: The amazing looking wine glasses and frosted tumblers is an innovative technique to make use of the old bottles.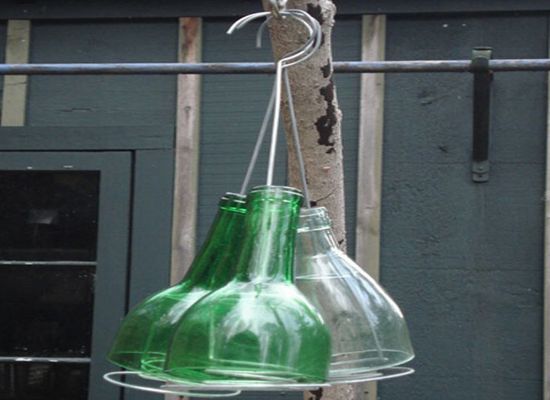 5) Lamps: Lamps have always added an elegant beauty to the home décor. But, the hanging lamps made from the old bottles is a remarkable pick.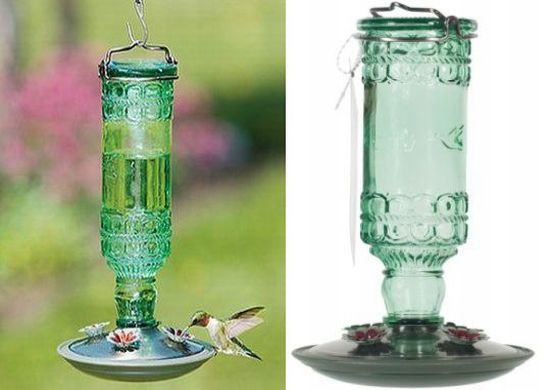 6) Bird Feeder: The old bottle also offers something for your feathered visitors. The old bottles are also used as bird feeder for the hungry small creatures.
Via: Re-nest