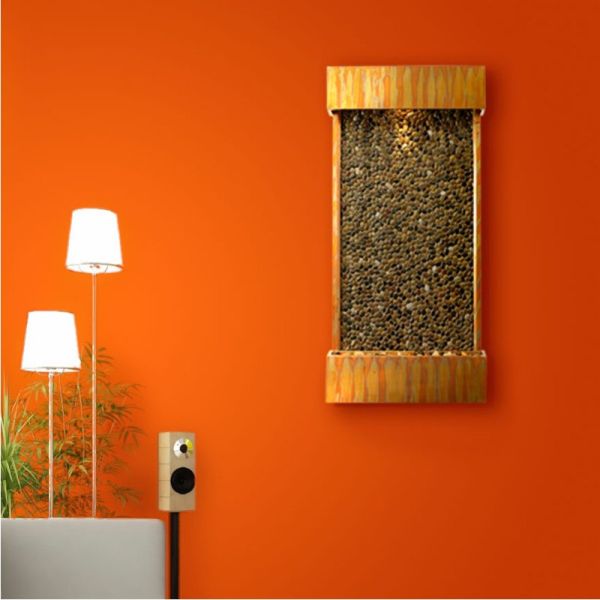 What can be more soothing than the light sound and cooling effect of trickling water, which you get to experience when you reach home after a hectic and tiresome day? Well, to offer you such a marvelous experience, BluWorld has created Wakiki Beach Wall fountain that will not just soothe you out after a wearisome day, but will also add to the décor of your living space.
This beautiful wall fountain brings in the magic of a beach or waterfall to your interiors that completely rejuvenates you and makes you feel absolutely lively.
With this lovely fountain inside your house, you will always get to hear the magical sound of trickling water, which will make the environment calming and will offer a good flow of positive energy throughout the house.
Interestingly, this wall fountain can be doubled as humidifier and its pebbles look bring in a natural ambiance to your space, making you feel more close to nature.
You can make this fabulous product yours at just $795.00.