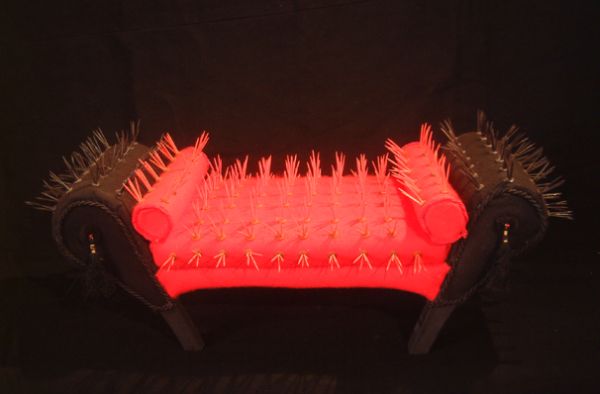 Chairs are meant for comfort and support. But imagine if you were asked to sit on a chair made of cactus or something like pencils? You would rather keep standing instead of using the scary and weird looking chairs. Some crazy designers have come up with different kinds of chairs that are made of various materials like pencils, straw, concrete and even cactus. Look at the seven scary chair designs you'll hate to sit on.
1. Concrete Chair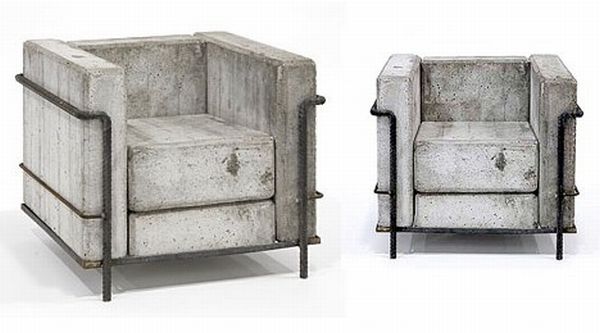 How about a heavy seat? Large blocks of concrete are used for making this heavy concrete chair. It looks like a tub chair with the difference being in the material used. There is no need to worry about its durability or being scratched because it is made of the toughest material, concrete! The blocks sit on heavy metal frame. The chair was designed by Stefan Zwicky in 1980.
2. Cheese Chair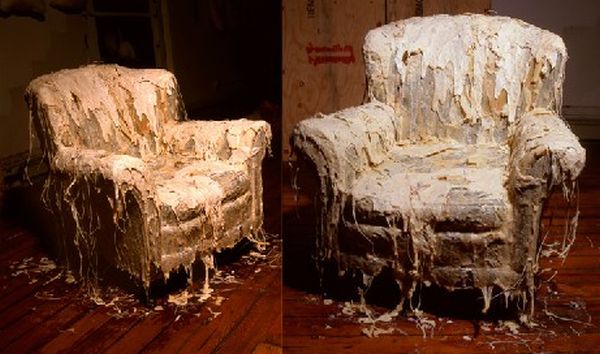 Cheese is good on your bread or on the pizza. But how can you make a chair out of cheese? The cheese chair designed by Cosimo Cavallaro either stinks or is cool. The chair was designed in 1999 as a part of Cavallaro's specialty, food art. The chair is located in his art studio in Montreal, Quebec.
3. Cactus Chair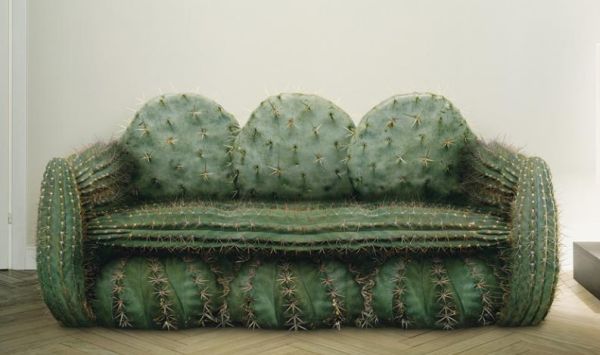 Cactus is known for its thorns. Imagine a sofa made of cactus? Would you dare sit on it? Don't worry; the chair is not a real chair. It is only a processed image used in a series of advertisements for Sony's AXN pay and satellite television. The tag line used for the ad was relax, if you can!
4. Radiator Chair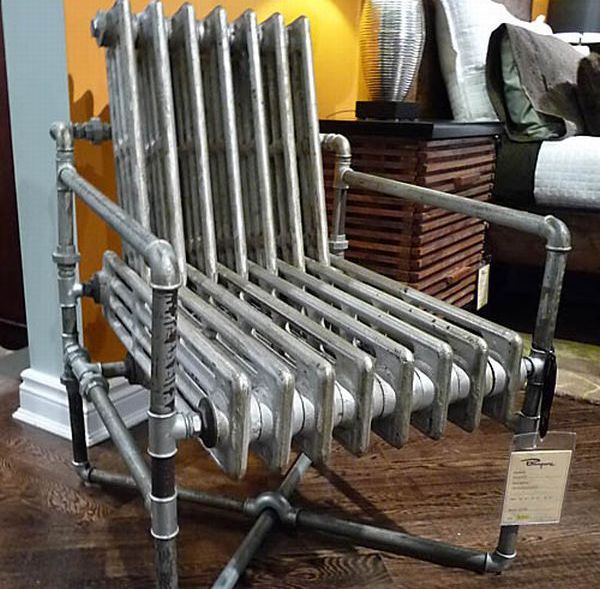 The radiator chair is made of old radiators that are about 80 years old. The fact is that the chair is very comfortable according to users. Though the looks make it seem very uncomfortable, it provides good balance and support to your body. It may look slightly out of place among your traditional furniture. You can own this chair for $1,430. The best thing is that you will get an end table also costing about $1200. One of the legs even sports a red valve.
5. Pencil Chair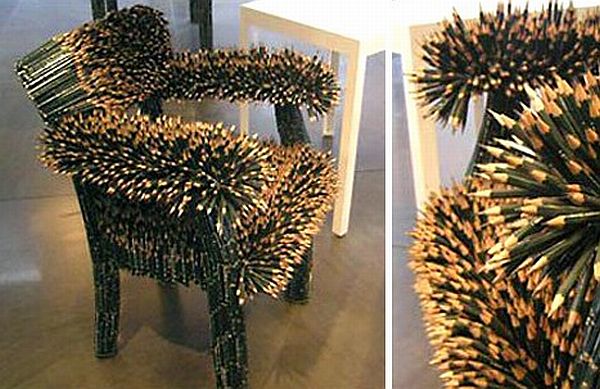 However tired you are, you might never want to sit on this chair made of sharpened pencils. It was designed by a German artist Kerstin Schulz. The special chair was a part of Faber Castell's hundredth anniversary exhibition held in 2005. She was asked to craft something unique and this idea of a pencil chair struck her. You can imagine how many pencils would have gone into making this chair.
6. Steel Bean Bag Chair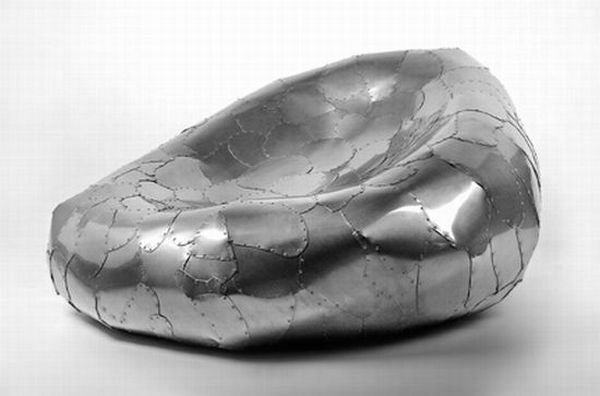 Bean bag chairs are very cozy and comfortable. What if they are made of steel? The steal bean bag chair designed by Rick Ivy displays a riveted and rough-edged look and is as though it a part of the industrial revolution. The thought of steel may keep you away from sinking on such a chair. But, the price tag of $4,500 will leave your nothing less than spell bound.
7. Stick Chair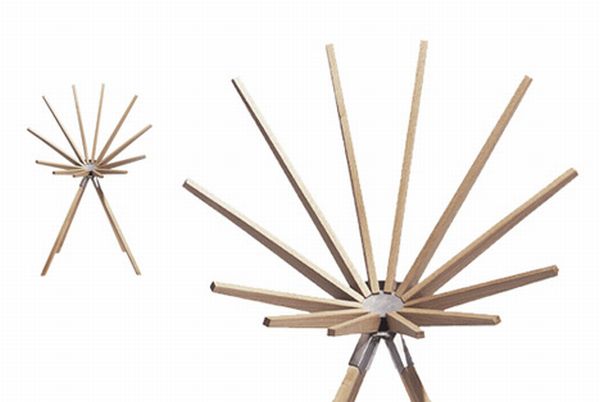 The stick chair comes from a Danish design firm called Volfdesign. The chair has no single soft spot where you can sit for a while. It was designed for the Carpenter's Autumn Exhibition in 2005. Looks might be deceptive. You may be able to find a soft spot and sit for a few seconds.