The entryways in our homes offer visitors the first impression of our homes. How the front door area is decorated, lighted, smells, and feels creates a strong interpretation of the comfort of our homes. Naturally, creating an inviting entrance is a great way to make your home more inviting.
Most homes have more than one entrance into the home. There's the entrance used for the family that may have the drop-off area for boots, sneakers, book bags, raincoats, umbrellas, etc. This entrance is located through the garage or on the side near the carport. Usually, there is the main entrance or a front entrance that the visitors use to enter your home. This is where you should focus your energies and decorating expertise. It is here where you will create an invitation into your welcoming home.
The Moment the Front Door Opens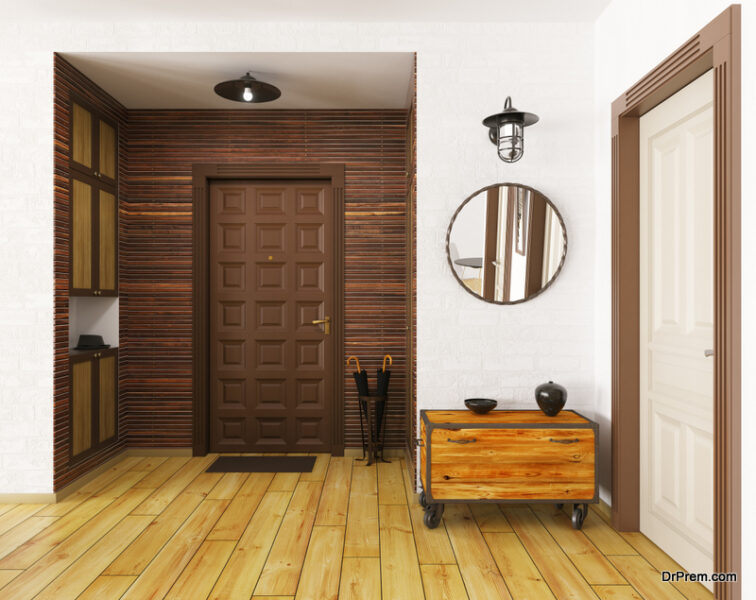 Have a well-lit entryway using an attractive lighting fixture or fixtures that are uniquely tasteful
The entryway should have attractive flooring that is easy to walk on and nicely colored ways that embrace your visitor
Skylights can be welcoming if placed in an entryway increasing the lighting of the space
A floral arrangement on a well-designed and unobtrusive wall table is welcoming. Other accompanying furnishings that add to space are encouraged as long as the space is free from clutter
Hang wall art that engages the visitor to create a welcoming environment
Engage the sense of smell upon entering your home with pleasant soft aromas like cinnamon, vanilla, citrus, sandalwood, or cloves
Automation is unobtrusive but guarantees you're able to control the comfort level of those entering your home
Ways to Decorate an Entry Room
Depending on the layout of your home, you may have an entry room or an entry hallway. If you have an entry room, you have a larger space to make inviting. In such a situation, you may consider creating an impression with a variety of effects. Remember this room leads to the rest of your home, so it shouldn't be too different from the remainder of your home. However, it can be slightly different than the other areas of your home.
Walking directly into the living space means the space should be inviting, clean, and designed well. It should have wall colors, attractive and appropriate furnishings, and wall and table accents that work well with the overall design.
If there is a room before you enter the main living space, that is your entry room. Things that should not be present in the entry room are exercise equipment, gardening tools, and elements of gardening like pots and dirt, shoes of coats, or anything utilitarian.
Things You Can Include in an Entry Room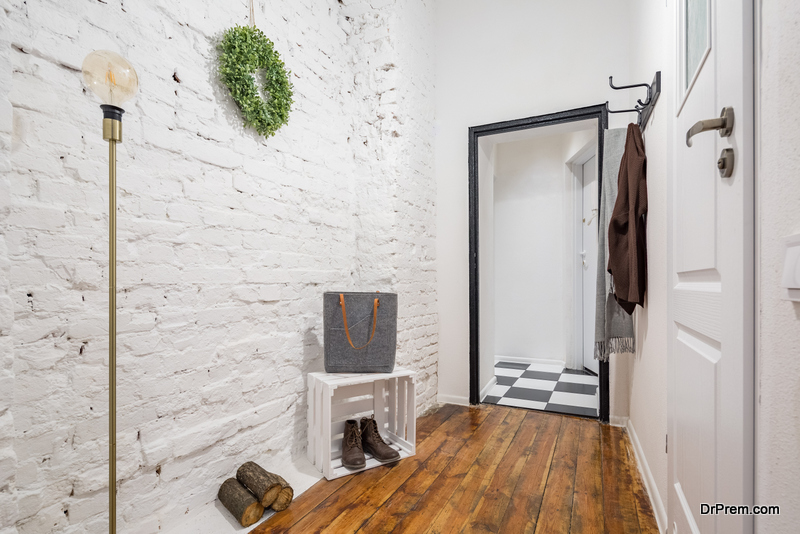 A pool with live fish that is tastefully built into the entry space will create a focal point for visitors in the entry room and may be the only thing in the room
Exotic plants, live flowers, dried flowers, and artificial flowers are acceptable in the entry room
Chandeliers and other eye-catching lighting fixtures
Wall mirrors
Candles and sconces
Slate, marble, tile, and wood floors
Painted, and textured (brick or stone) walls as well as wallpapered walls
A fully, partially furnished, or unfurnished entry room is acceptable depending on its size and decor.
The Colors in the Entry Hallway or the Entry Room
The colors that greet you upon entering a home are important. Dark colors can be threatening and ominous. The ideal colors for entryways are light to medium in tone. This emanates an aura of welcome to the visitor. Bright colors can be overwhelming and frightening: bright yellows, pinks, and orange.
Bright yellow can generate feelings of warming
Pinks look feminine, not masculine
Orange suggests cheapness
Home Automation Fits Nicely into the Entryway of a Home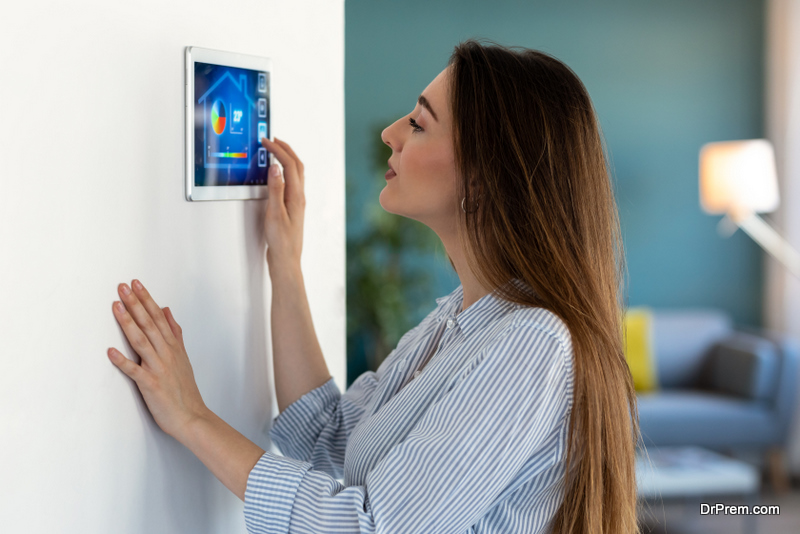 Automation is so sophisticated today that it will not clash with your decor in the entryway. Home automation covers the security of the home, receiving visitors in the home, operating lighting, the temperature, and running electronics like TVs, radios, ceiling fans, air purifiers, and humidifiers. It can also notify the police, the fire department, and an ambulance service. Home automation can easily have an outlet in the entryway without being intrusive as it can be accessed through the tiniest of remotes. Upon entering your home, if the lights are automatically operated or if the temperature is regulated, your home's comfort level is established. The visitor is unaware of this, but both of you are even more relaxed because the lighting, temperature, and ambiance are more inviting as you enter the home.
This is your castle, and your entryway should feel like your visitors are entering your welcoming domain. Feed all their senses and make them truly welcome.
Article Submitted By Community Writer