Everyone knows that severe weather conditions such as hurricanes, tornadoes and blizzards can be detrimental for a home's structure. In case you live in hurricane-prone areas such as Florida make sure you equip your home with necessary accessories such as commercial shade sails so it can stand the destructive results of a storm. Thus, equipping your home with basic supplies, and building a plan in place for your family and home can make a huge difference between experiencing minor damages, or huge losses.
Most importantly, being prepared for severe weather conditions means you have to be well-informed about your area and eventual storm seasons, knowing this will allow you to find out what type of storms you should prepare your home for. To minimize stress and ensure your family 's peace of mind pay attention to your local news station about future weather conditions and don't hesitate to consult with your neighbours so that everyone in your area is updated and prepared for severe weather conditions. In case you were wondering how to protect your home and backyard against upcoming storms, consider these tips.  
1. Seal Doors and Windows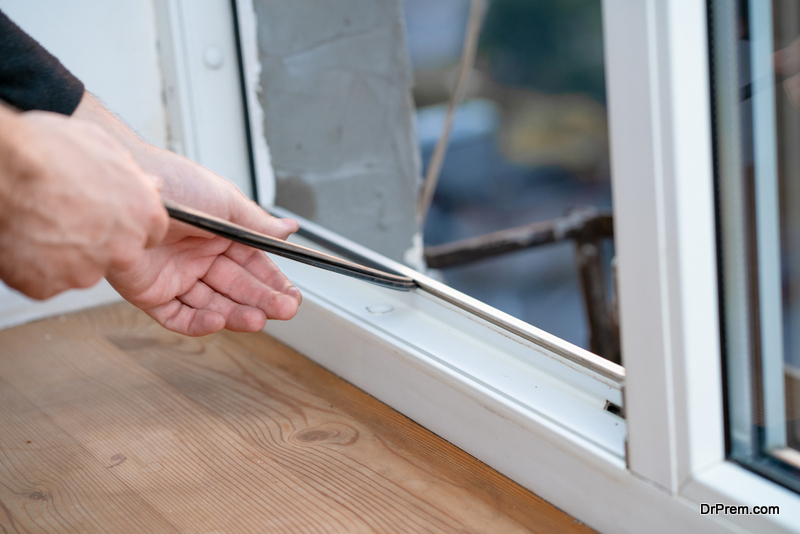 To prevent water and wind from entering your house make sure you seal everything from cracks, garage doors, windows and entry doors. Even though for many this can seem an exaggerated solution, sealing your entries and windows can help you avoid wind from hauling into your home and lifting the roof leading to more irreparable damages caused by a storm. Get to the nearest hardware store, ask a professional and take action as soon as possible so you can avoid future financial losses. This is especially available in hurricane-prone areas like Florida, thus make sure you seal your door and windows as securely as possible.  
2. Review Your Insurance Policy
Regardless of where you live, if you're concerned about your financial situation and how extreme storms in your area are extremely daunting for your wallet and home, call your insurance agent and make sure you're covered and ready to face the brutal force of nature. Fortunately, if you apply for wind insurance in Florida you would avoid plenty of psychological and financial hassle, and you'll obtain necessary peace of mind, let alone that almost every mortgage provider requires it. 
Through homeowner insurance, you'll cover your home, other structures and belongings for severe weather conditions such as wind damage, hurricanes and even flood damage. Keep in mind that damages caused by flooding or hurricanes are usually not covered by a regular homeowner's insurance but luckily, they can be obtained separately. Also, having an inventory of your valuables is absolutely necessary because these must serve as proof for your insurance company.  
3. Install Storm Shutters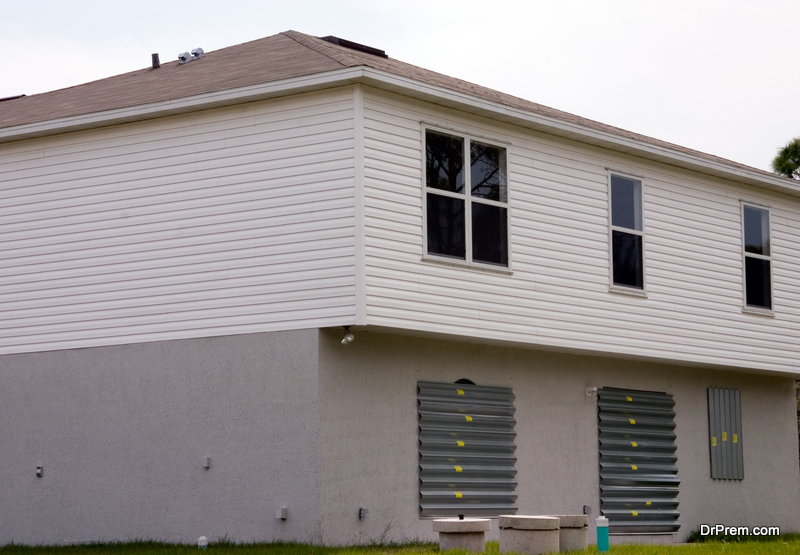 Installing storm shutters won't cause you a hole in the budget but it will protect your home against aggressive weather conditions. Before ordering, make sure you accurately measure your windows and doors opening and eliminate anything that may block their installation. Also, it might be necessary to emulate your storm shutters with your actual house material, thus consider whether it's cement, brick or plywood so you can establish proper fasteners for your storm shutters.  
4. Invest in Steel Doors
Your doors also are an important element when it comes to home protection. If you've already experienced heavy storms that can easily enter your home and deteriorate your floor and wood door, investing in steel entry doors is the right solution. Strong winds are known to easily tear through the standard door leaving your home prone to great damages. Installing entry steel doors is more than necessary if you're looking for ways to protect your home against strong winds. A disadvantage would be that such doors cannot be installed by homeowners but only by specialists.  
5. Don't forget the Roof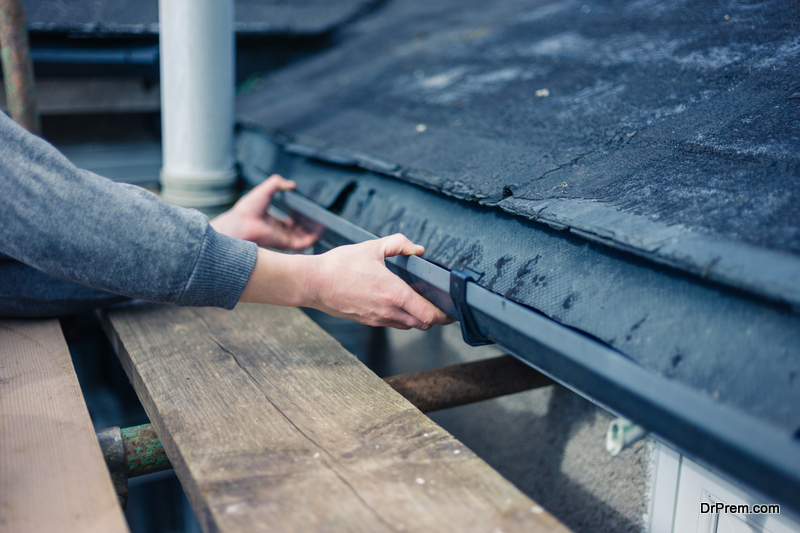 In case you've noticed irregularities at your actual roof, make sure you take necessary precautions as soon as possible and you won't wait for the storm to kick in. A roof in great condition must shield your home both from the exterior and interior. If you're worried about your roof's actual condition don't wait for the storm season to begin, build a list with whatever you consider requires improvement and start looking for solutions. If necessary, apply sealing to our venting pipes and chimney to prevent strong wind from entering your home during an aggressive storm.  
6. Prepare Your Backyard
As a final piece of advice, we highly recommend you to take into consideration possible broken branches, garden furniture and anything that can be shattered away by strong storm winds. Everything from lightweight tables and chairs must be removed immediately to avoid any risks and ensure peace of mind. Ensure your garden is prepared enough to face strong winds. Can your trees withstand a heavy storm? A great way to make sure everything goes as planned would be to ensure your trees are in perfect health and strong enough to face strong winds. Often trees are more likely to have rotted roots or even excessively large branches that could present a risk for your home structure. To avoid that can get those large trouble-prone trees and branches looped by a professional, so you won't have to stress too much. 
We know that adapting your home and garden to withstand the strongest of storms isn't really the easiest process but its highly necessary. In case you've experienced it before most probably you know what you can do next and how to take the best measures to protect your home.
One of the first things one should take into consideration would be to get a professional inspection before the storm hits and discover potential structure threats that could put you and your family into danger. Where can you start? Establish your budget, evaluate actual damages, propose future refurbishments and have patience. Even though there are lots of things that require replacement, rushing over expenses without having a certain plan won't bring you any good. So, make sure you ask for a second opinion before spending money on materials. 
Article Submitted By Community Writer