As children, we used to build houses in various designs and shapes using different types of blocks and legos. The extent of our creativity also included make believe homes made of cardboards. It looks like the innocence of our childhood is turning into reality with the latest trend that is changing the real estate market of container homes.
By the look of it, this particular concept is going to stay in the market for a very long time because of the growing demand as well as the traction momentum, especially where space has become a major concern. Of late, we have seen the real estate sector booming with a variety of concepts and designs for residential living.
Container homes have become a new way of bringing shipping containers to a good use. This practical approach not only gives people roof over the head however, the materials used for the manufacturing of shipping containers makes them fireproof, flood proof and durable.
If you look at the market statistics across the world, the approximate number of shipping containers, which are no longer of any use, is close to 24 million. The popular saying 'one man's food is another man's poison' will be twisted in this case. As in this case, the retired shipping container of one man becomes the high end crazy modular home for another.
So what makes shipping container a good choice for a home?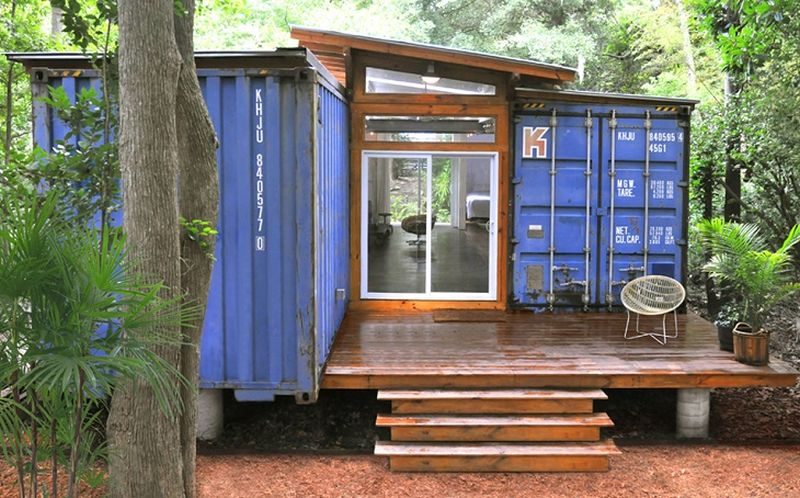 Image Source :  netdna-ssl.com
Well, the first and foremost factor reason why container is ideal for residential purposes is because the cost of a container can range from $800 to as much as $ 5000 based on the size. Since shipping them back can turn out to be expensive, these homes are ready to use, which means you can easily purchase them the way they are and convert them into homes.
The next factor which adds to their benefit is that these containers are eco-friendly in nature since they are reused in the form of homes instead of being scrapped or melted down. Since these containers have the ability to withstand a lot of weight, they are ideal materials to convert into a home. Not only they have the ability to withstand the various environmental changes, they can also endure rough use and wear and tear.
Refurbishing these containers does not require too much of constructing material since they can be used as homes again, once they are welded back into shape.
The other side of the coin
As much as there are lots of benefits of using shipping containers as homes, one of the biggest challenges that a person may face is to ensure a leveled home. This is due to the fact that with constant use and handling methods these containers can either develop irregular structures or even some other kind of damage over time. Before you plan to invest in such a home, it would be advisable to first take an expert opinion to ensure that your investment does not go wasted.
Let us look at some of the shipping home concepts that have already hit the market
Jim Poteet's Container Guest House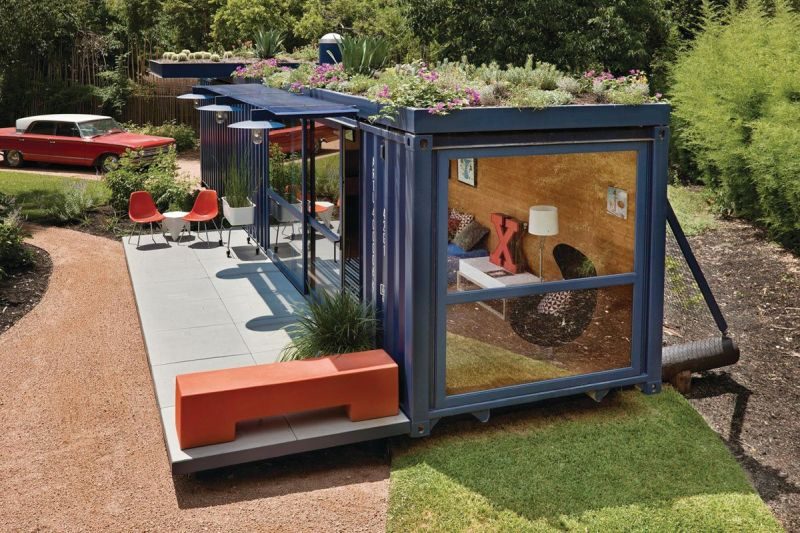 Image Source : organics.org
In this concept, the shipping containers have been placed together to form a nice space for a guesthouse. What is beautiful about this place is that it comes with a nice rooftop garden and has hardwood flooring inside it.
The Off Grid Container Home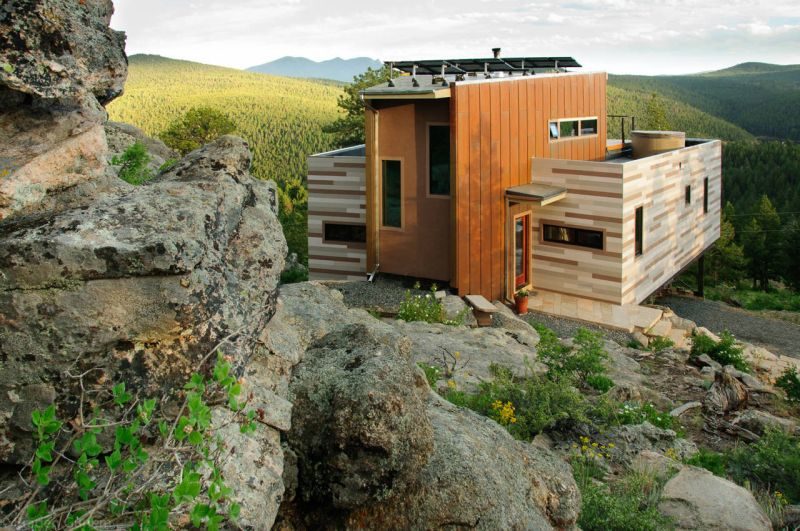 Image Source :  images.adsttc.com
Located in Colorado Nederland, the off grid container home is another perfect example of how shipping containers have been converted to homes. This home is not only planned beautifully but it is also placed in the perfect manner and it gives you the feel of living in a home.
Redono Beach's Super Bright and Modern Shipping Container beach home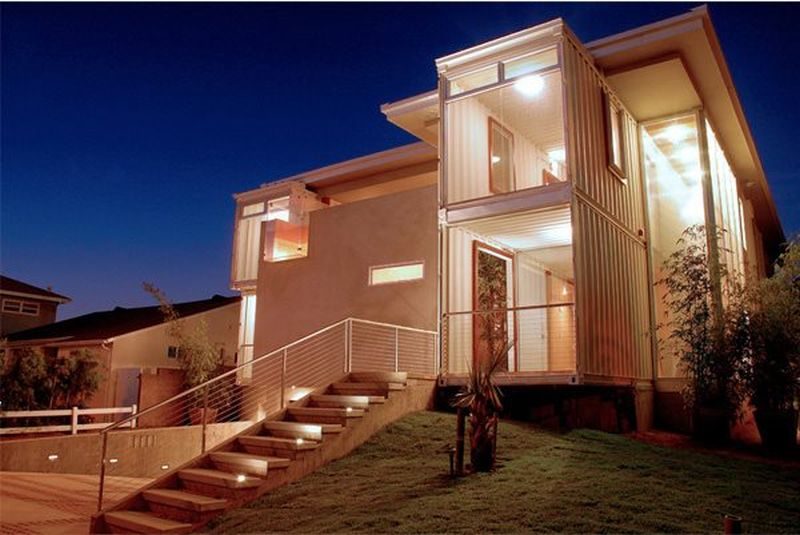 Image Source :  organics.org
Who said Shipping containers cannot give us the joy of living life king size. Not only does this beach home come with a backyard, but it is also designed to look like a luxury home except that it is made from shipping containers. Along with it, there is also a private swimming pool, which enhances the overall beauty of the home. It looks like luxury living really does not have to be made only from bricks and mud, but it can also be made from metal or steel.