One of the biggest constraints that people who live in studio apartments face is the lack of space. Designing a studio apartment can be very challenging because you really have to sit down and think on how you make the most of your space. Well, if you are living in a studio apartment, here are a few designing tips that you can use to make your space look bigger and stylish.
Use multifunctional furniture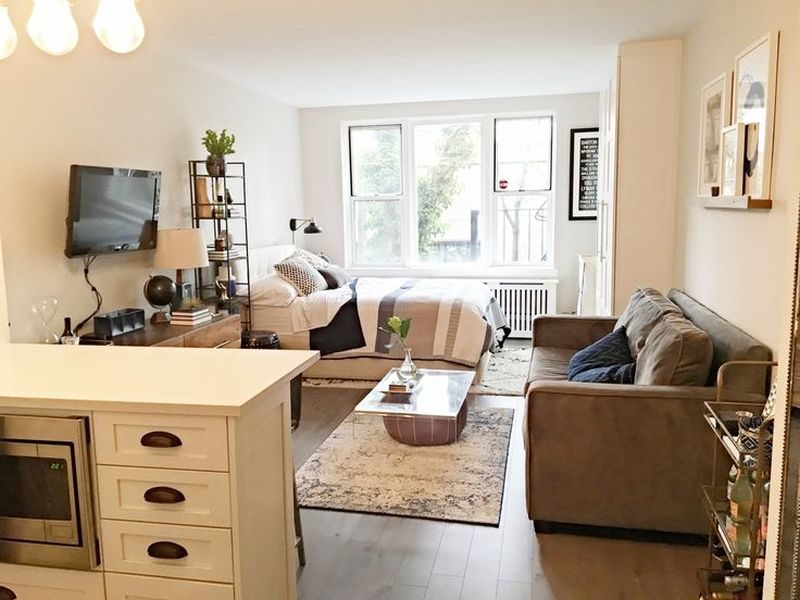 Multi-functional furniture is a perfect option for people who live in a small space. The very fact that each furniture item has a dual use comes in handy when there is a restriction of space. Furniture like the sofa come bed, a study table that converts into a dining table, cabinets which have storage space inside and small racks outside are perfect ideas to adopt when you live in a studio apartment.
Choose colors that make your walls look bigger
While choosing colors for the walls, you need to ensure that the choice you make should make your walls look bigger. You can consider bright, neutral or pastel colors for your walls. This will not only uplift the look but also help to ensure that your apartment look bigger.
Use racks instead of cabinets for your living area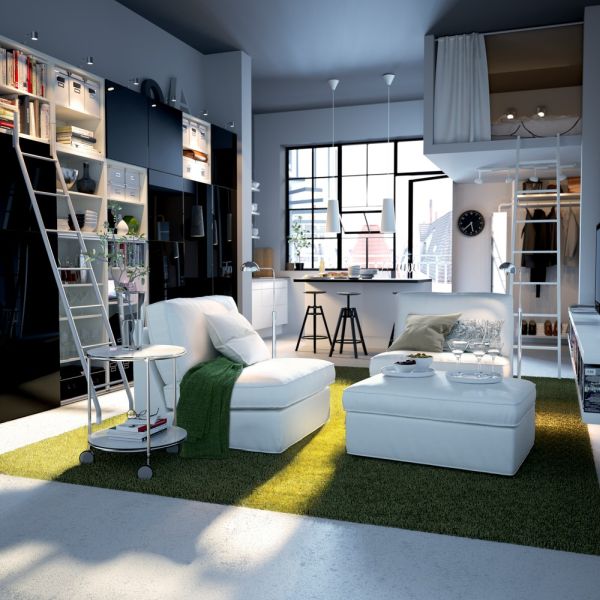 Cabinets can make the space look cramped up and small. If you want to place things in the living area, you can use racks or shelves as they give you the space you need to keep your stuff, and make the walls of your room look neat and clean.
Avoid bulky furniture
Bulky furniture takes up a lot of space. It can make your apartment look very small. If you choose furniture, make sure that you choose designs that are elegant to look at. Metals furniture is a good idea for your studio apartment since it has elegance to it and helps in serving the purpose of having furniture.
Lighting fixtures should bring out more light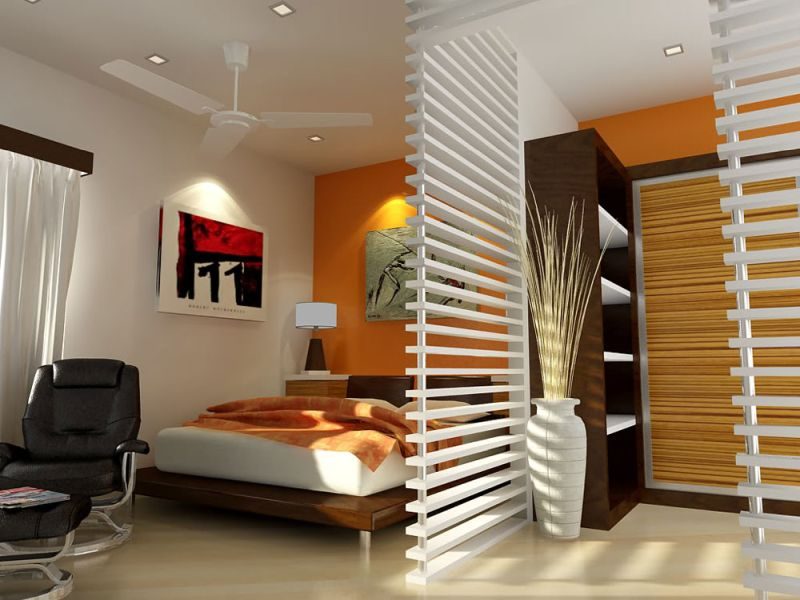 When choosing lighting fixtures, make sure that you choose the ones that give out enough of light. The more light you have in your apartment, the brighter and bigger it looks. Instead of choosing heavy weight lighting fixtures, you can choose nice and elegant looking ones that will make your space more beautiful.
Plan you kitchen well
Since you are living in an apartment that has constraints with space, planning the layout of your kitchen is essential. One of the best ways to plan your kitchen would be to have an island located close to the space for your kitchen. This will give you the purpose of dining table, a storage cabinet as well as the benefit of having a workstation while you are cooking.
Plain upholsteries are better than printed ones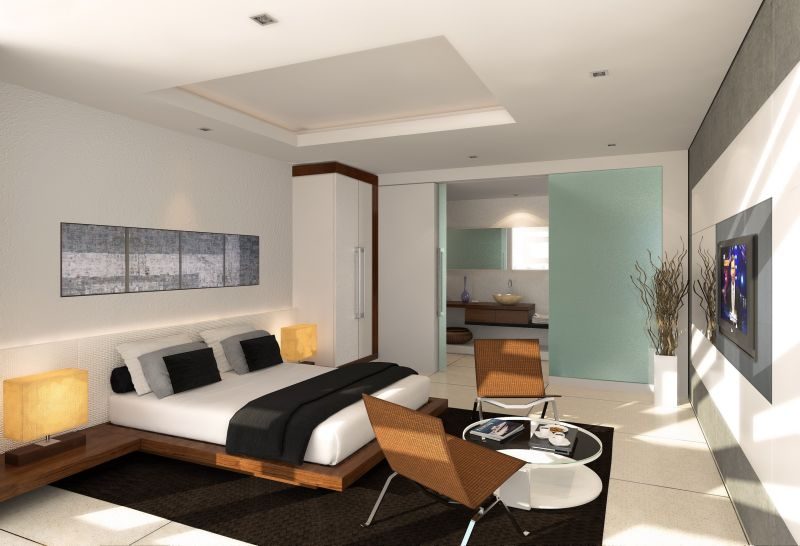 In comparison to printed upholsteries, plain ones are better. Printed upholstery can make your furniture look big and bulky. Nevertheless, if you do want to go for a printed one, then choose small prints or textures that are embedded on the same color. Neutral tones would be a good option for your house.
Make sure things are organized
In order to keep your studio apartment in the right form, it is essential that you ensure that everything is organized properly. An untidy space, overcrowded or cluttered look can make your house look small. This will not only create a bad impression on your friends and family, but at the same time, it will also affect your health in one way or the other.
Prioritize what you want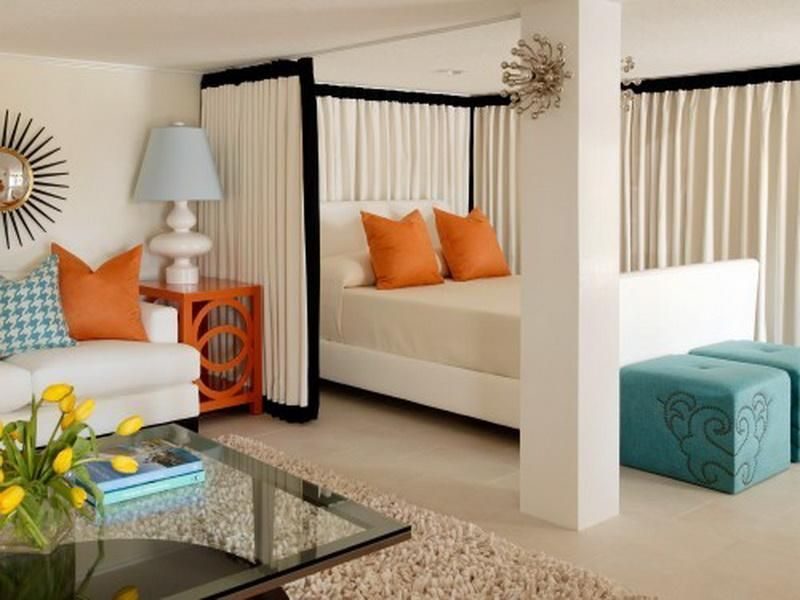 When you prioritize what you want, you are actually helping yourself. Keeping things that are essential and throwing the ones that are not needed only saves you the time and effort you would spend on cleaning your space. This will make your chores less and prevent you from investing in unimportant things.
Use plants and flowers for your decor
Plants and flowers are the perfect way to decorate your home. This will not only have various health benefits but at the same time it will save you the trouble of investing on things that are not needed. Nature is blessed with the ability to look beautiful even in the simplest of things like small flowers. You can surely use this for your benefit and make your home a heaven on earth.