You can recycle and reuse old bottle caps to create your own handmade decorations in plenty of ways. In addition to being really simple to make, these decorations can add an extra extravagance and flair to your home. So here are some craft ideas using bottle caps that you can use as inspiration for your own DIY green designs.
Recycled bottle caps in furniture decorations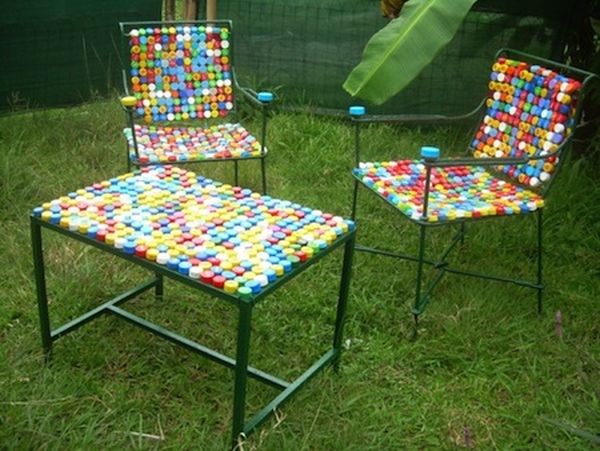 Give your furniture a unique look by decorating it with bottle caps. For instance, if you have a wooden table that looks rather bland, consider sticking some bottle caps to the corners or along the sides to liven it up a bit. Better yet, you can cover the entire surface of the table with these bottle caps and then fit a thin glass sheet over the same to get a really cool look.
Bottle caps in flower pots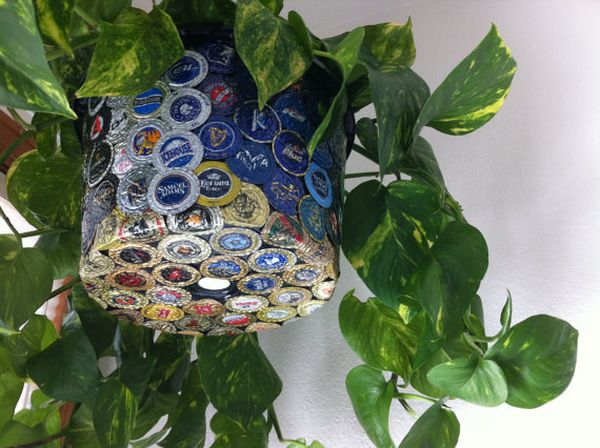 Tired of looking at those drippy, boring flowerpots all day? Then freshen them up a bit by decorating them with bottle caps. You can draw creative patterns on the flowerpots and stick the bottle caps on them. This would make the flower pots stand out like anything. Too busy to think of a pattern? Then simply stick them haphazardly all over the flowerpot or opt to cover it completely with these bottle caps. The next time someone walks into your home, these flowerpots are what will catch their attention first.
Bottle caps in wall decorations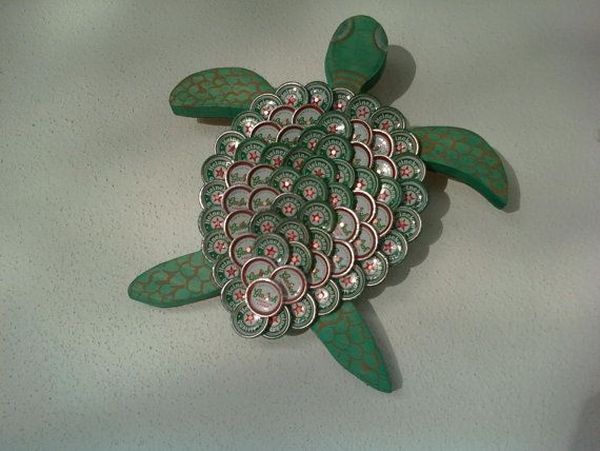 You can repurpose bottle caps in a number of wall decorations as well. For instance, if you have plain photo frames, consider sticking some bottle caps to the sides to make them look better. Of course, you can also create your very own frame with bottle caps and use them same to decorate the walls with one of a kind frames.
Bottle caps for mirrors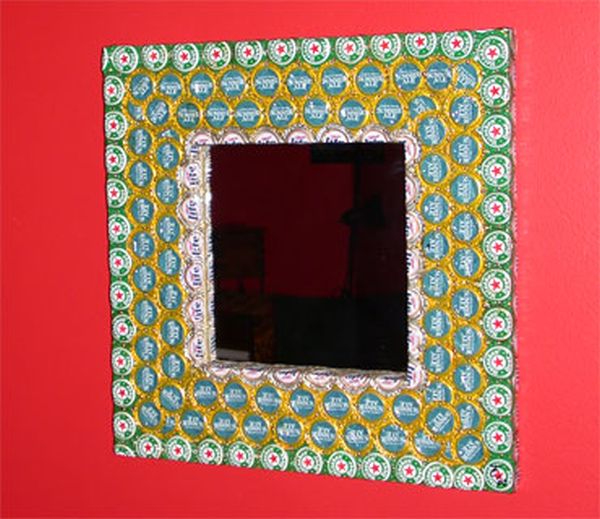 Bottle caps look great on anything that is shiny and reflective, including mirrors. If you have a large mirror at home, consider decorating it with bottle caps. Simply stick them along the edge of the mirror to create a unique, colorful frame that would make the mirror prettier in itself.
Bottle caps for candle votive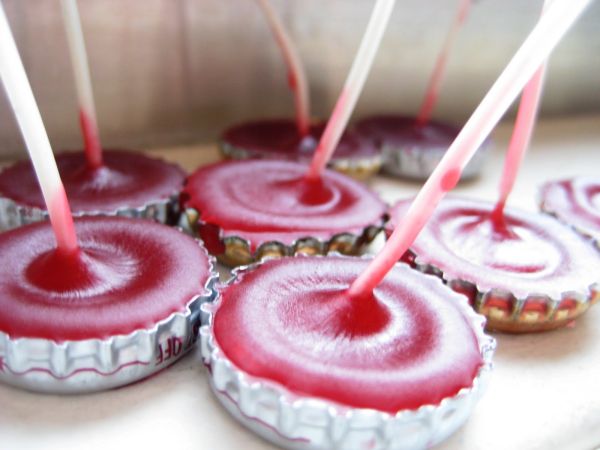 Here's an idea that would require nothing but a few bottle caps, some wax and a wick. Simply overturn the bottle caps and pour some hot wax into them. As the wax starts to solidify, stick a wick into it. Voila, your instant bottle cap candle votive is ready. This would be really great for those moments when you want to decorate your home with lights but cannot afford to buy the same. The bigger the bottle cap, the better it will look as well as the longer it will last.
Bottle caps for fridge magnets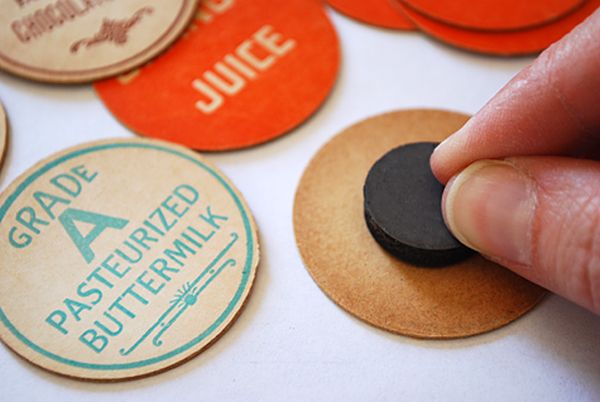 Another great use for bottle caps if fridge magnets. They can make really colorful magnets for your refrigerator, making the latter look quite colorful indeed. Simply remove the padding beneath the bottle cap (the white layer) and place a small magnet inside. Now place whatever you want to attach to the fridge against the latter and place the magnet above it. The magnet inside the cap will stick to the fridge, making a nice looking bottle cap magnet. Work with a few caps to create the design you love.
Bottle cap wreaths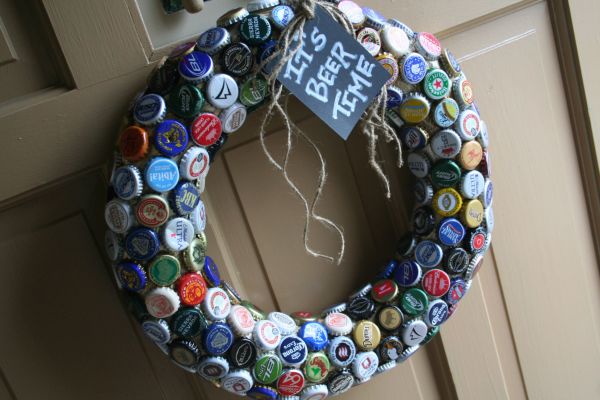 There are plenty of online tutorials that will help you create some cool and funky wreaths from bottle caps. One of the best ways to enjoy an eco-chic holiday we say.
Summary
Old bottle caps can be reused in a number of ways. The ideas mentioned above are only some of the best ways in which you can repurpose these cute looking bottle caps around your home.