The kitchen pantry is the most prominent feature of any cooking space that helps to keep the kitchen organized and mess free. A well-organized pantry is the key to save your time and energy required in finding things inside the kitchen. Here are some simple yet amazing ways to transform a plain cabinet into a working and functional pantry.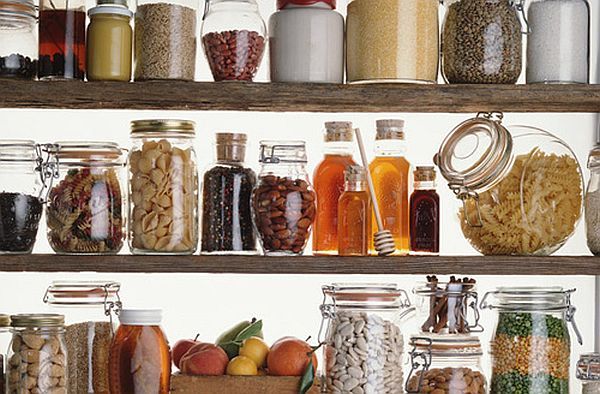 Replace the fiberboard shelves and dull doors of your existing cabinets with cabinet grade plywood and pine trim to create a highly attractive pantry. Make a list of all the items generally used in your kitchen and then decide the size of each compartment of the pantry. The pantry cabinets should be designed such that they can accommodate all the essential items. It is always suggested that the pantry should consists of two or more large cabinets for keeping large containers.
Do not overlook the importance of pantry doors. Add racks behind the doors to increase the pantry's storage capacity. It will make easy for you to organize, restock and find out what needs to be purchased for the kitchen only by arranging the things in an order.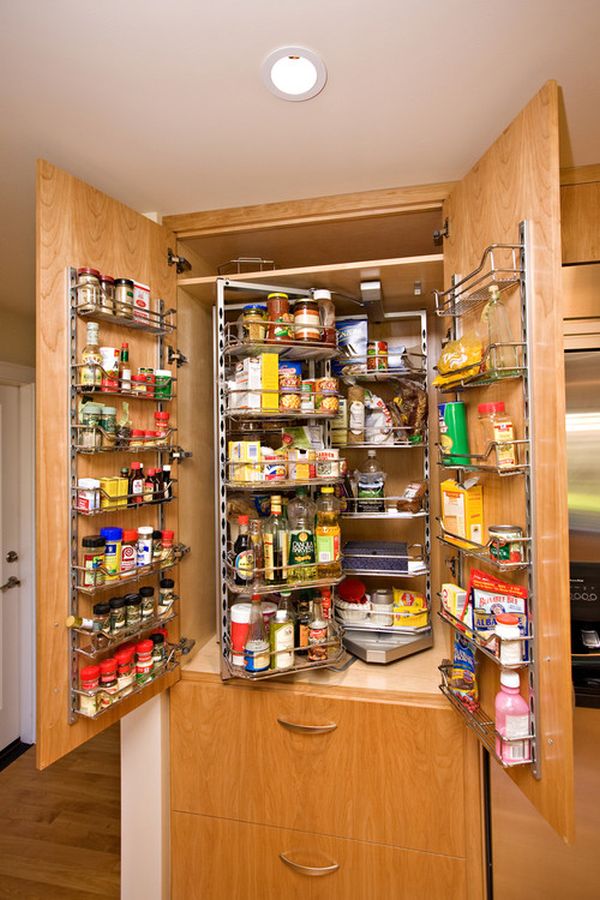 Make groups of all the items according to their size or categories, such as veggies, fruits, pasta, baking products, beverages and breakfast products. This will help you get things easily.
While arranging containers inside the pantry, place the heavier items, such as juice bottles and beverages, downwards inside the large cabinets at the floor. Whereas smaller and lightweight utilities like paper plates, cups and napkins can be creatively stored inside slide out drawers, as they allow easy access to the pantry items. People with a limited budget can place these items inside baskets. Baskets act like drawers and are easy to remove, thus helping to organize different items. Alternatively, you can opt for stacking shelves, expandable shelves, double tier turntables to add to the volume of the storage inside your pantry.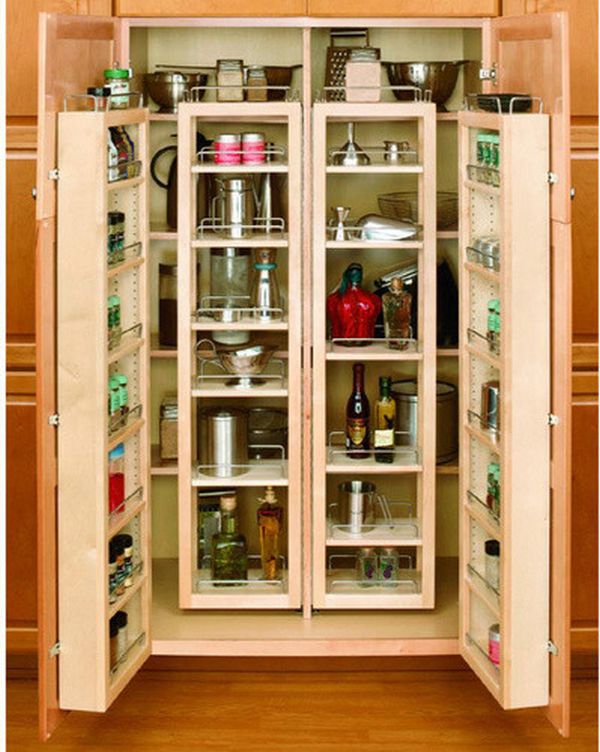 If your pantry consists of baskets or containers, it is recommended that you label each one of them. This will assist you in finding things quickly. You can make use of tied on tags, brass fasteners or can directly stick the labels over the containers. You can even make use of laminated labels that are long lasting and easy to clean.
Follow the "First In First Out" rule to keep your pantry arranged and organized. Keep the newer items back, whereas the older ones at front to avoid spoilage and wastage of important food items. You should donate the items that are still worth using but are no longer required to save space.
Add color and life to the pantry by covering the background walls with your favorite wallpaper or gift-wrapping paper that cost less than the wallpapers.
Organize plastic, bags if you reuse them. Use separate holders for plastic bags of different sizes. This way you can prevent them from making your place untidy and find them easily when required.
If you tend to store small appliances inside the kitchen pantry, it is better that you decide the number of times they are used. Accordingly store them at some other place inside the kitchen, thus increasing the pantry storage area.
Last but not the least, keep a pen and a notebook inside the pantry and make a note of things that are about to expire or are about to finish. Following this simple habit will save your precious time at the grocery shop.
Summary:
An organized and well-maintained pantry simply adds to the décor of your kitchen. Following these useful tips will help you keep your pantry beautiful and organized.