The art and culture of every continent is distinctly different from each other. Architecture and interior designs also reflect the mainstream cultural heritage of a country. Like every other country, Japan too has its very own artistic sensibility that gets translated into their home décor. Japan is known for its minimalism in art and it has introduced some widely popular interior decoration trends, which are being appreciated throughout the world.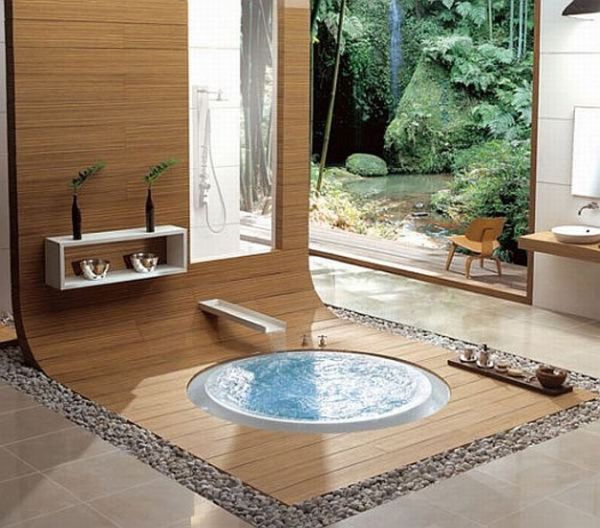 It seems that everyone now wants a Japanese style bathroom complete with wall hangings and artifacts from the lovely country of the rising sun. Giving your bathroom a Japanese face-lift is not difficult. You can do this by making a few changes to the existing structure. In the following, we have discussed some of the best tips for decorating a bathroom in Japanese style.

Understand the vital importance of minimalism: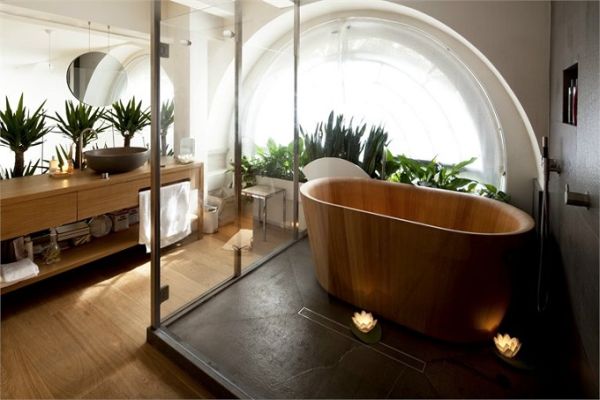 Japanese bathroom decors are so appealing due to the calmness they exude. The hectic modern lifestyle combined with financial and personal worries make us crave for peacefulness. Japanese bathrooms are the epitome of Zen like calm. For achieving this effect, you have to choose an uncluttered and simple design for the bathroom. It should contain modern luxuries and amenities without any show off. You can carve small boxes into the wall for keeping some aromatic candles instead of showy chandelier lights. Remember that minimalist approach is the key to getting the Japanese style right.
Designate a separate area for the tub: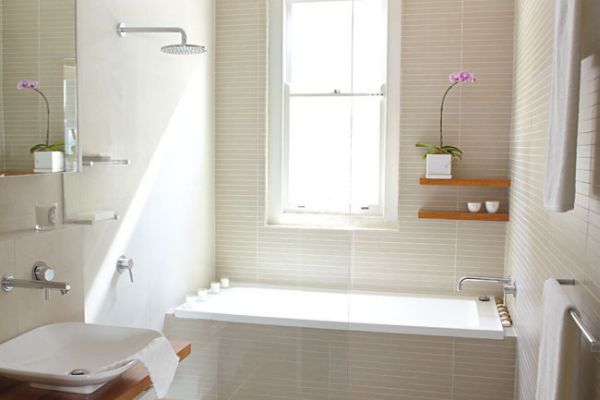 Bathing is almost synonymous with luxury in Japanese culture. That is why they put lots of importance to the bathing area. The bathing tub should not be too close to the toilet or bathroom sink. Allot a separate area for it. If your bathroom is spacious then you can choose to make a wooden step at one part of the bathroom or rather build a wood finish platform for the bathing tub.

Choose your colors carefully: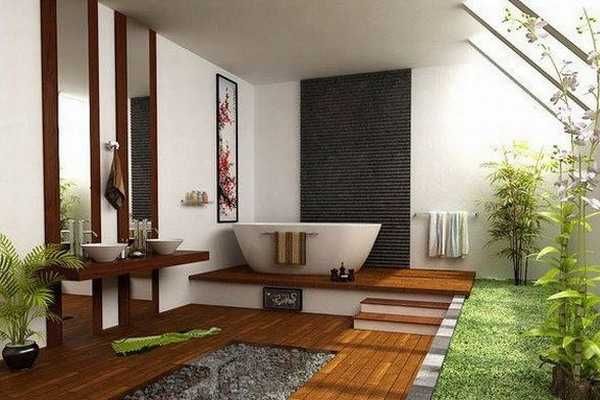 A neutral color palette is your best option while painting the bathrooms. Shades of brown look great in the interiors of a Japanese style bathroom. Combine earthy browns with grey, creamy whites, beige and orange. It is best if you can incorporate some organic elements with naturally neutral colors into the décor. For example, a jute rack at the corner or jute made low cushion stool can add organic color. You can also keep bonsai plants at the corners of the bathroom and use some natural stones.

Use more wood and hand made objects: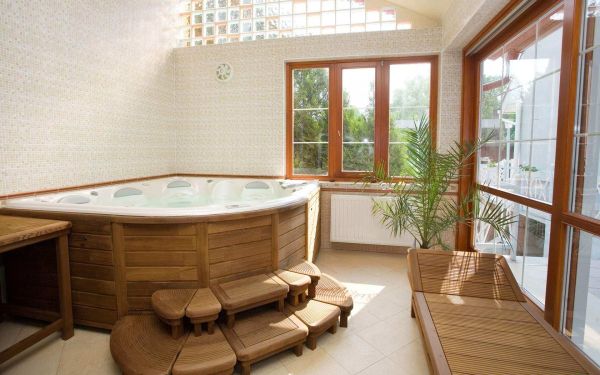 From stone soap case to mud vases, add simple hand made objects a part of the decoration of your bathroom. The soaking tub can be made of natural stone in a neutral grey shade to blend in with the rest of the décor. Wood adds more personality and texture to the Japanese décor and it is an intrinsic part of Asian home décor. Use good quality mahogany and teak wood for accentuating your bathroom.

Sliding doors are necessary: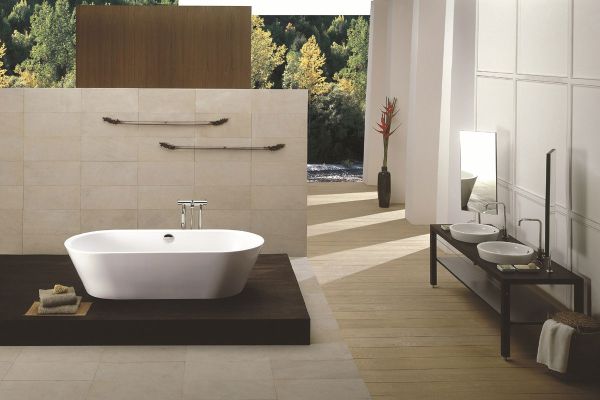 If you seriously want to add a Japanese subdued glamour to your bathroom then install a sliding door in your bathroom. Shoji screens look brilliant as sliding doors. You can install the sliding door at the main entrance and exit point or use it for separating the bathing zone from the toilet and sink. Another Japanese element that can up your bathroom's glam quotient is Tatami mats. These days the Tatami mats are available in many different designs suitable for the color scheme of your bathroom.
Summary:
Japanese style bathrooms offer complete relaxation and spa like enjoyment. Get rid of the clutter, use cane and jute bags or boxes for storing items. Make natural and organic materials a part of your bathroom décor for best results.