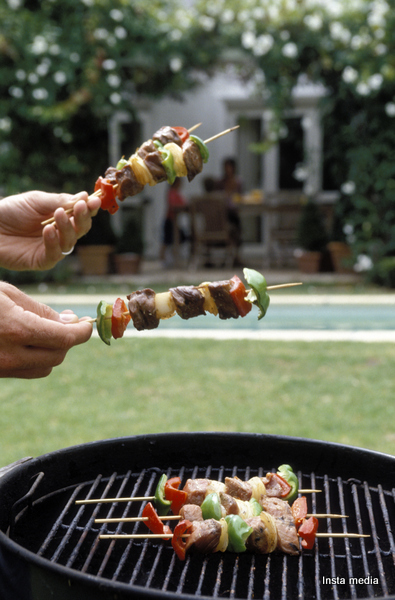 There is great joy in treating yourself to a sumptuous meal and the pleasure is doubled when you get a chance to do it in an open, well-maintained space. An outdoor kitchen is a new trend that is observed among the suburban population. Barbecue parties in the lawn have always been a huge hit with the families but now they are looking for a permanent fix. With the arrival of summer, people are looking for excuses to spend more time outdoors. To this end, it would be a good idea to turn your patio, deck or lawn into an outdoor kitchen. It would be a great culinary adventure but you must bear some important things in mind.
Pick a Place
The location that you choose to set your outdoor kitchen is of utmost importance. You want to enjoy the sun and air but too much of it could ruin your dream. A windy day could very well wreck havoc on your kitchen and a slight rise in the temperature could turn the whole thing into a nightmare. So, you must be careful and pick the right place which is comfortable and economical.
Safety First
Ensure that the distance between your grill and any other structure is more than ten feet. Keep it away from any inflammable objects wood, oil, etc. Study and apply safe grilling practices and include your kids in the learning process. The foundation of the body where you are building your kitchen must be strong enough to support the weight of the new structure.
Money Matters
You have many options while deciding a budget. What you need is a proper grill and other kitchen equipments, a cabinet to hold utensils, and a sitting area depending on your family size and the guest list. Will your kitchen have a bar-structure to serve beers, wine and cocktails or a pizza oven, refrigerators, etc? Think about ventilation and comfort. Go over the top, get the best of everything and make a style statement or opt for a more minimalist setting. The choice is yours.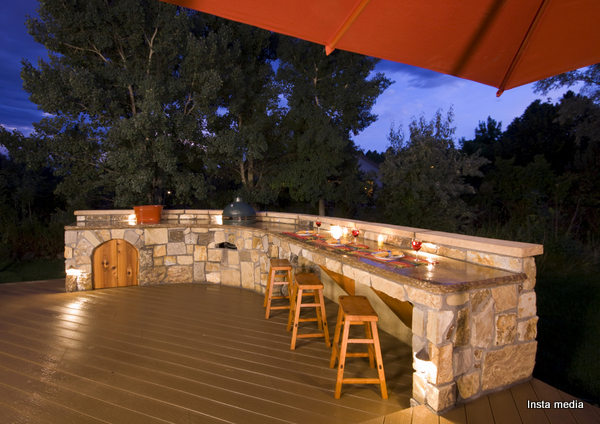 Maintenance
Once you have worked your way to being the owners of an outdoor kitchen you must also accept the responsibility of its proper and regular maintenance. Cleanliness is a major issue. The kitchen-gear and space must be spotless so that area is not infested with insects, unwanted pests, and other elements. Dispose the waste as soon and regularly as possible. If you are worried about the durability factor opt for concrete and stainless steel as far as possible.
Culinary Enjoyment
Now that you have spent enough time, effort and money into your new, outdoor kitchen, it is time to sit back and enjoy your much-deserved meal. Have fun with your family and entertain your guests.