Who doesn't dream of having a magic chair that would do all his work while he would just sit back, relax and enjoy? Everyone does. But, is it really possible? Yes. With the latest and the moist advanced technologies in hand, man has been able to achieve even what once seemed to be impossible.
In his attempt to have a comfortable and cozy life, humans have made several great inventions, which include the modern day multimedia lounge chairs. These chairs are simply fantastic in that they can be used to perform multiple functions such as taking rest, enjoying television, listening music etc. Given below are some incredibly designed lounge chairs that will leave you jaw drop. Read to explore more.
The F1 Lounge Chair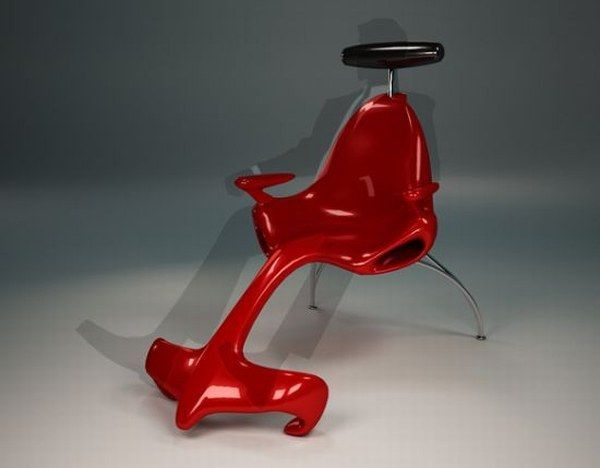 This is a real treat for all the fans of the Formula 1. This amazing and outstanding F1inspired lounge chair has been designed by Arthur Q and is simply out of this world. It has been made out of high quality fiberglass cast within a silicone mold. It bears handmade upholstery made from foam and fabric similar to that used in making the seats of racing cars. The chair comes with 3-5 speakers and a footrest that can also be used as an LCD panel. Lying beneath the chair is a space to accommodate a DVD player and gaming console to help you have limitless entertainment.
The Multimedia Chaise Lounge
This amazing lounge chair is more of a television than that of a simple lounge chair. Designed by Roberts Ramme from Brazil, this lounge chair has been created specifically for the modern era teenagers. While enjoying a comfy seating a teenager can perform various activities including messaging, making and answering calls, listening music, watching shows, playing videos and reading his or her favorite magazine or comics. The lounge consists of an in built 42 inch flat screen TV, CD slot, bookshelf and a reading light too. Isn't it extremely cool and innovative?
The Ergonomic Lounge Chair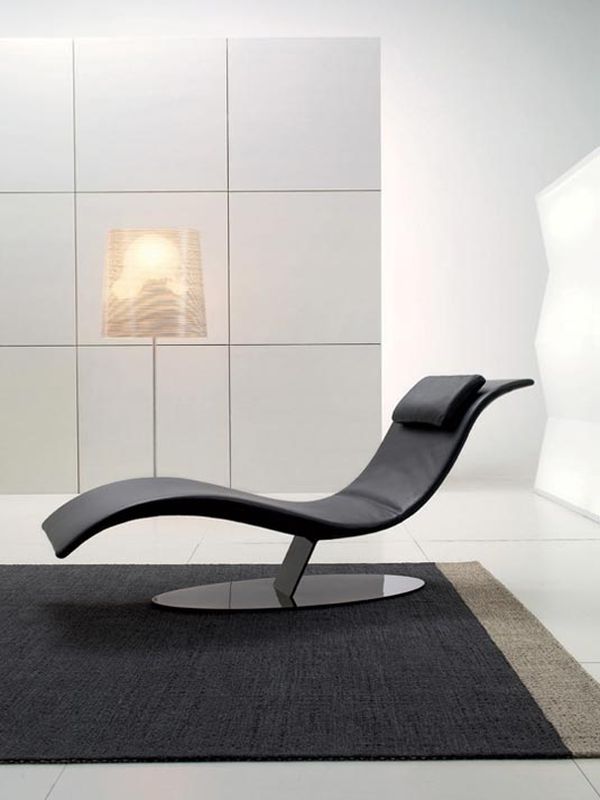 For a relaxed and stress free computing activity, here is the ergonomic lounge chair. The credit of its outlandish design goes to Andrey Jasiukaitis. The chair offers several benefits such as a relaxed seating position that can be adjusted with the help of pneumatic cylinders and a soothing body massage with its in built vibro massager.
The most striking of all the features of this chair is a sleek and sexy curved screen with superb picture quality. The screen is gesture controlled with the help of motion sensors and a computer behind the back of the chair. In addition to this, the chair provides you with an amazing sound quality.
The O2 Lounge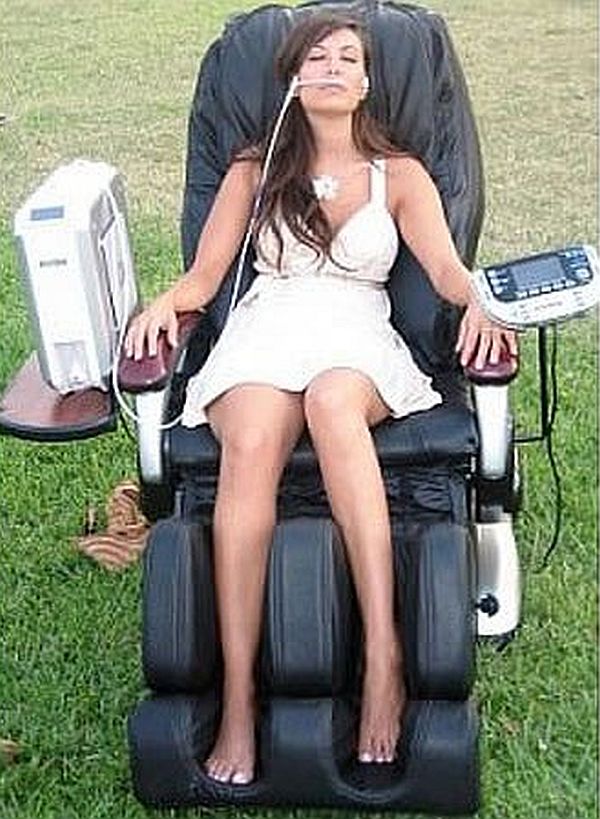 Next in the list of astounding lounge chairs is the Entertainment Oxygen Lounge that has the facilities of a multimedia DVD player with loudspeakers and high quality headphones, music massage with several different massage techniques. The chair thus provides you a complete audio-video wellness session. Including these, the chair also consists of an Aroma Oxygen maker and an Aroma Oxygen Headset.
Pod by Josh Snodgrass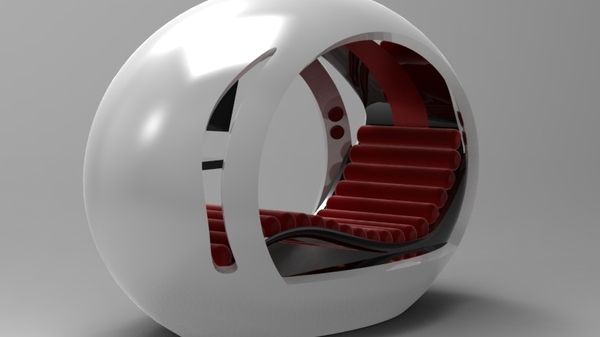 The Pod is yet another strikingly attractive chair designed by Josh Snodgrass. It is a simple and sleek lounge chair, which gives you the benefit of an intimate and relaxing space where you can spend some quality "me time" listening to your favorite music tracks. It has an in built music and radio system with eight speakers and you can even have fun watching your favorite movie videos, or even play games on a sensuous and functional flat screen.
All the above mentioned lounge chairs are extremely functional and designed for great relaxation and comfort. So what are you waiting for? Get one and pamper yourself.