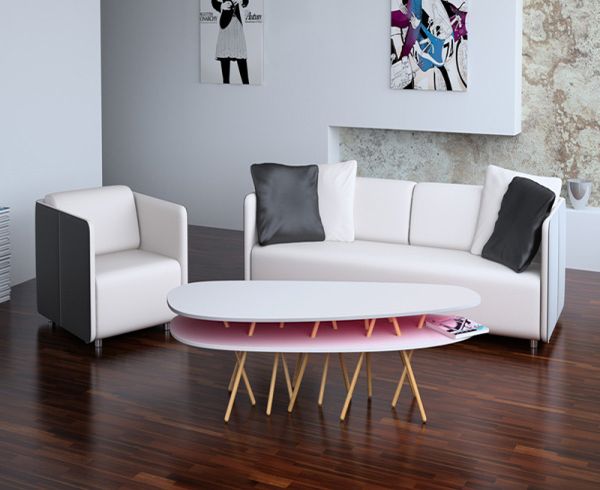 Slice coffee table is a playful and light design by San Franciscan designer Emmanuel Laffon de Mazières. The table invites imagination with two matte lacquered plates that appear to be presenting the image of a two-dimensional oyster, or a geisha's parted lips or even sugar-dusted jelly sandwiches if you look at them around lunchtime!
The underside of the upper plate is layered with a delicious deep pink color that reflects on the pristine white plate below. Depending on the level of light in the room, the color manifests its glory and diffuses a hint of softness to the tone of the room at large.
The interestingly placed legs on the table look like whimsical toothpicks stuck randomly into the design and add the element of surprise to the already delightful design. The space between the two plates can also be used as storage for trinkets although with the legs piecing through to the top plate it may be a little hard to use it to hold anything else.
Via: Emmanuel-laffon