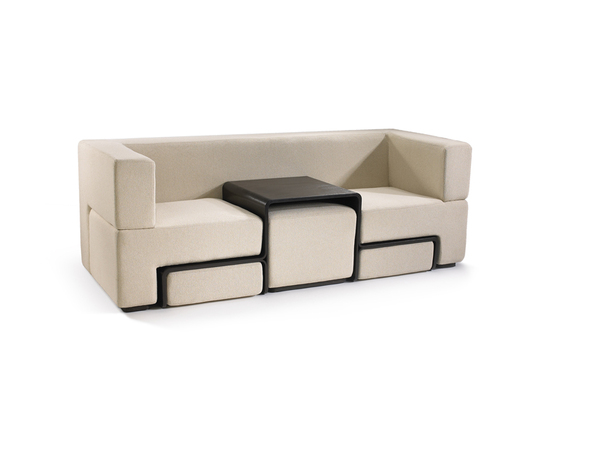 Designer/Manufacturer
Overview
Slot is a dynamic piece of furniture, which is multi-functional and can be turned into many forms of furniture. It finds a new value and varied functionality by merging the sofa, coffee table and ottoman.
What's unique
The Slot sofa system uses common constructional spaces found between the sofa cushions by converting them into trails for which the table can easily glide in and out.
High Points
The exceptionally brilliant, creative and multi-functional sofa system acts as a console when slotted and gets turned into a coffee table when freed. Furthermore, the sofa cushions are magnetically retained, which helps them find and uphold their optimal arrangement.
In addition, the Slot sofa system has been traditionally constructed with textile upholstery and refined bent plywood.