The Slot Sofa spells out style with a classy charm to call its own. The perfect combination of an ottoman, a sofa and a coffee table all rolled into one is what completes the magnificent piece of furniture by designer Matthew Pauk.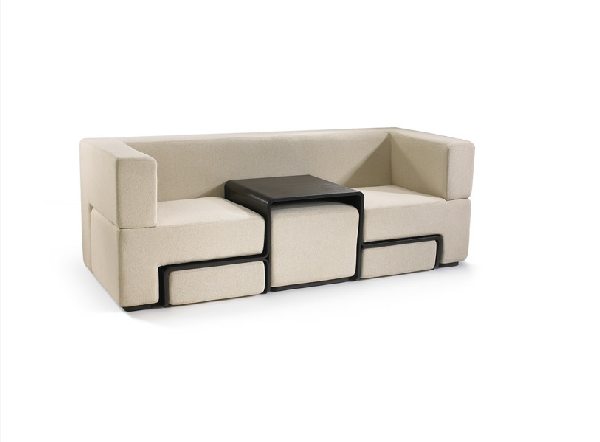 The dynamic combination of the sofa is what lends it an excellent appeal, may it be in terms of design, utility or style. The cushions form the track path for the coffee table, fusing it into its bosom with the magnetic force field. Each of the cushions fit into the grooves of the coffee table like a hand in a glove, making it the best available piece in the market. The rueful design of the sofa and the textile upholstery makes the sofa a very complete, yet an inevitable contraption, making it a must for every interior.
When slotted, the piece acts as an ottoman and when required, you can use the table and the sofa separately. Such is the idea behind the utilitarian design that it just draws its attention to itself. The design is classy and will charm the wits out of the looker in a second's time. With such a creation, I bet Matthew is bound to have all the stock sold out within a matter of minutes, leading to a complete showdown.
Via: MatthewPauk