For some people old things may constitute junk but for designer and Californian shopkeeper Chris, the old pieces were a treasure mine. He has fixed together Steampunk Industrial lamp and named it Clockwatcher. The table lamp has been made out of a vintage sewing machine lamp, which has further been fixed up with a sprocket gear, a metal shade, a valve handle and last but not the least vintage clock faces. In order to add a little beauty to the lamp, the designer has stitched clock machinery to the lamp's shade.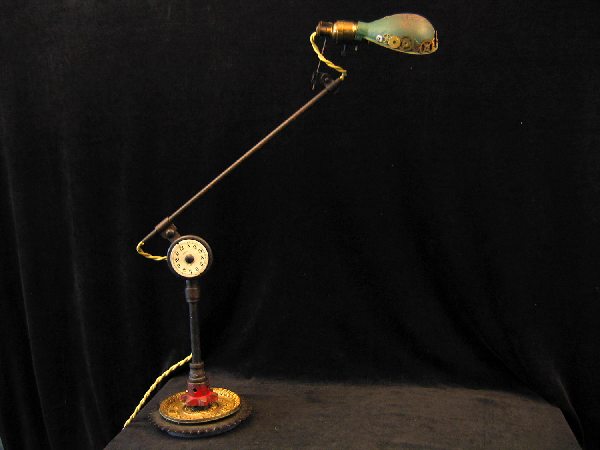 The best part of the lamp is the way every part of the clock can be adjusted according to the need. The shade can be moved around, while the arm move up and down. This is not all, for even the arm slides in its very bracket. The parts have been lacquered in order to prevent them from rusting over in the near future.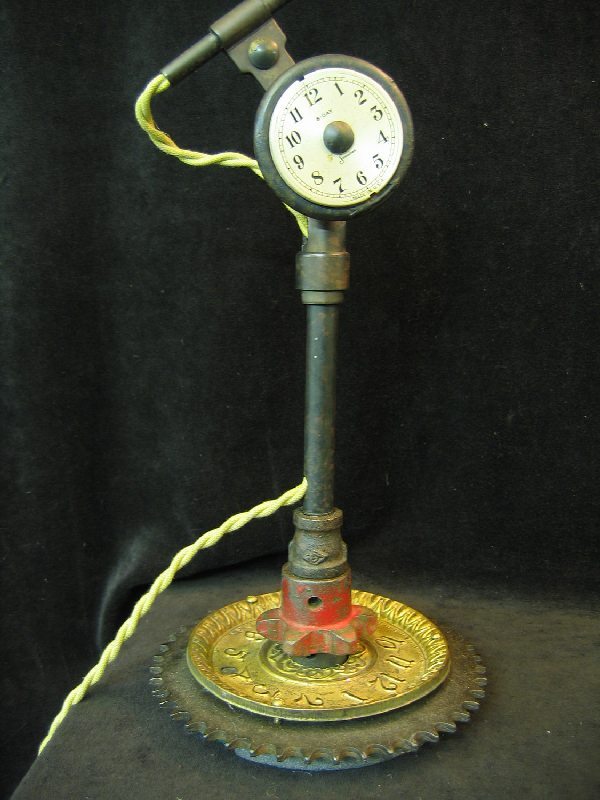 The lamp is an excellent motivational piece of art, which incorporates the very best of everything. The creation of the lamp has led the designer to clock it at a price of $675 currently while the shipping charges are extra. The lamp uses a torpedo or a candle shaped bulb, which fits into the socket coyly. Otherwise, you even have an option of using a 40 watt CFL.
Via: Etsy