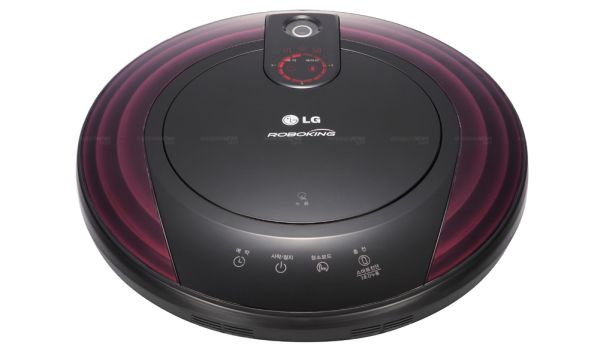 LG has introduced a very high-end vacuum cleaner with some very important applications. With the help of a "Smart Diagnostic" button, you would watch the device performing 50cm round trip and it automatically keeps you informed about its activities or anything that needs your attention. Let's go through the story to get some new and updates regarding the vacuum cleaner.
LG has been very prominent manufacturer in the home appliance market where we have found some other groups also with their high end and useful devices. Among all the home appliances, vacuum cleaner has been very useful and dearest to the users. Where the people desire to spend less time to clean up their home and floor, vacuum cleaner has helped them to save their time in terms of such activity and what is more, they get very amazing results. The market has witnessed very rapid changes in the technology and in such circumstances, all the home appliances providers have arrived with high end devices to cover more part of the market. LG electronics has introduced a latest vacuum cleaner that includes many features and applications. Where it would make you know about its all activities while it cleans your home, at the same time it comes to you with a latest features called "Smart Diagnostic" to diagnose itself by checking many components mechanically . Combined with infrared and ultrasonic, LG Roboking vacuum robot cleaner comes to minimize the collisions and enhance the performance with applying efficient route. And these two tools help LG to claim its vacuum cleaner a highly featured device in the market.
The people are getting engaged in their professional life and they do not have enough time to get their home cleaned. That is why, LG electronics has focused on such vacuum cleaner that saves your time and keeps the floor very clean. And LG has brought a Robot vacuum cleaner that works automatically. As Young-ha Lee, the presidents and CEO of LG electronics has said, LG has introduced the device with ultra-sensitive sensor technology to fulfill the user's requirement. Apart from these features, it has been decorated with some other benefits. It is being claimed very efficient and cool cleaner with the help of its 120W digital BLDC mounted motor that enables the device to perform longer than any other regular cleaners. And in last, it includes very high end battery that comes back to the docking station mechanically to get recharged. Besides, it takes lesser time to be recharged than the others.
LG VR6172LVM robot vacuum cleaner would be knocking your door very soon so be prepared to avail the latest technology to clean your home.
Via: UberGizmo