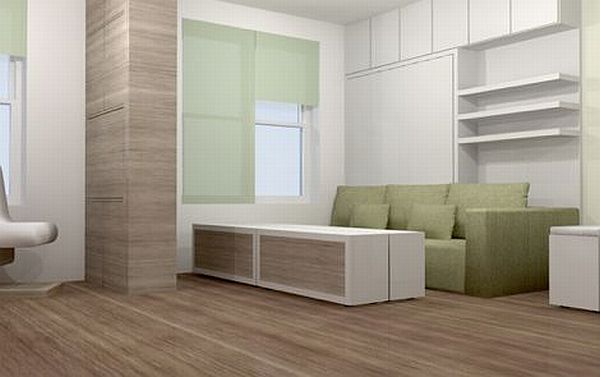 Getting the apt furniture for a place is probably the most interesting yet challenging task you will come across while designing a room or house. Furniture does much more than what you think it does. Not only does it give you great comfort, it also makes your room look stylish and very efficient in usage. However, the latter is more difficult to take care of. Efficiency in every piece of furniture will give your place a worthy feel. Be it books, art pieces, mighty sofas, flowers vases or just a huge coffee table, if you plan your storage and cabinets well,you will be left with lots of space for all this and more! Read on to know some of the best storage spaces in the market.
1. IKEA Pax Shelving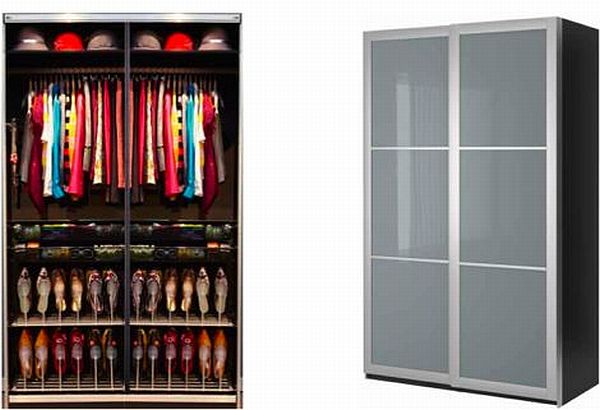 Corners are always awesome places when thinking of saving space. But with the Pax shelving, it really doesn't matter if you do not have a corner to get it fixed. Avery efficient shelving system, the Pax shelving is the perfect combination of style plus saving space and making it usable in just the right way. The whole cabinet divides your room and making one half a wardrobe area and leaves other half for the rest of your room. The best part is, the sides of the bed are left open that can be used as side tables too!
2. ZBoard From Way Basics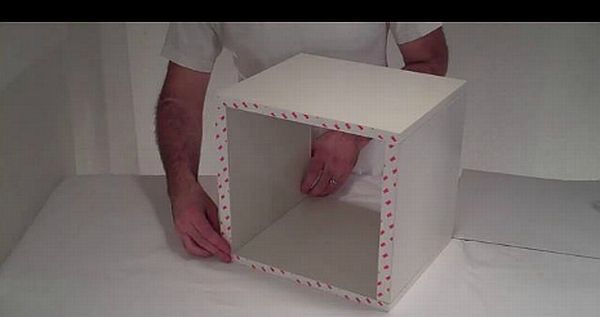 If you are one of those people who want to literally design a storage space your own self, then the Zboard from Way Basics is just for you! They say that they are the world's most easiest assembling system, which is true. It needs you to follow just three simple steps of peeling, sticking the way you want it and them arrange and you are done! Adjust the cubes and make anything from tables to book cases to dividers or simple storage cases. Simple and sweet.
3. Henrybuilt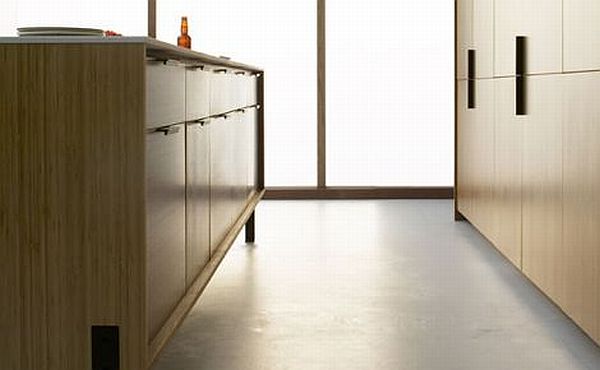 Looking for exclusive kitchen cabinets? The Henrybuilt shelving units are elegantly made by FSC-certified woods and bamboos giving you some of the best ways of storage and style. Modular kitchens are seen in every house today, but if your want space saving along with great style, offer yourself with the Henrybuilt cabinets that also promise to last longer than others.
4. Albed Vista Moving Shelving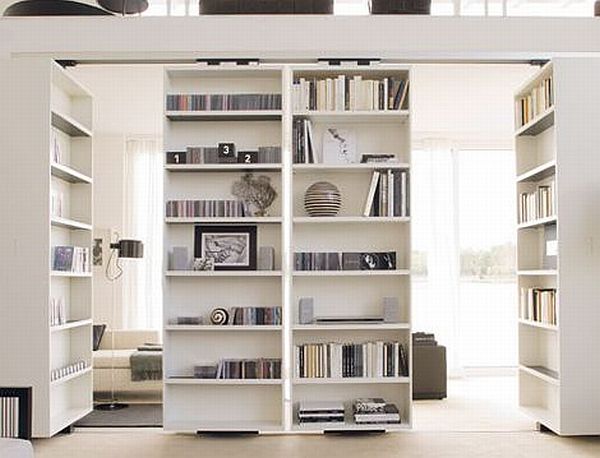 This cabinet spacing will look very simple to you. Because it is. But with simplicity it does give you lots of space! Not too wider in width,but quite good in height and storing quite a few items of decor and usage, the Albed Vista moving shelving can be made your way and arranged your way. Just move it around to open up place in a room or just divide a place. Perfect for small rooms!
5. M8 Cabinetery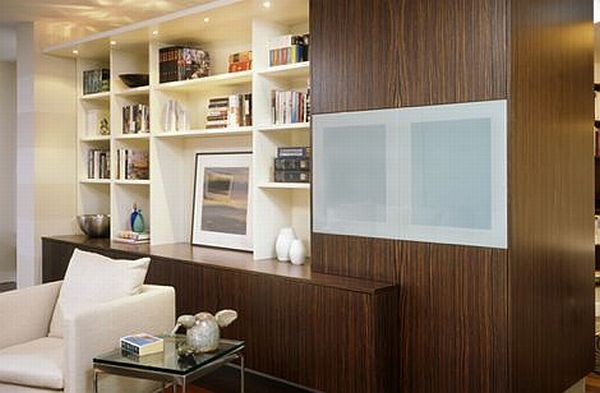 For all you "green products" lovers, this company gives you exactly what you want. The products are made fully from recycled materials. Style without any harmful products for your kitchen, bathroom, bedroom or any storage cabinetry is what M8 provides. Check out the impeccable designs.
6. Space-Saving Sliding Kitchen Cabinet System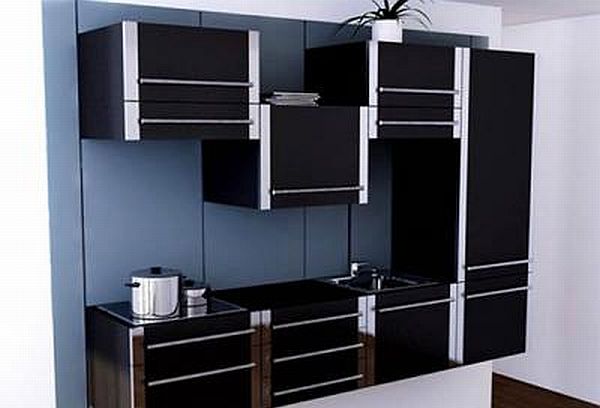 We all know that sliding doors/cabinets are anytime the best for easy opening and closing of storage areas. But little did you know that sliding the whole cabinet or storage box can change the entire look and efficiency of your kitchen in just a minute. These move-able wall units by Michel Conur will help you change your units according to your needs. Just slide it up and down and make space your way!
7. Lundias mobile shelving system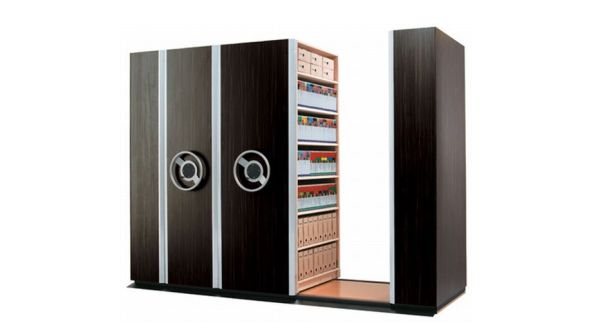 Just like sliding cabinets your way vertically leaves you with more space and design, sliding cabinets horizontally do the same too! Just keep moving the cabinetry to your right and left and make space between them, Its as simple as it seems.