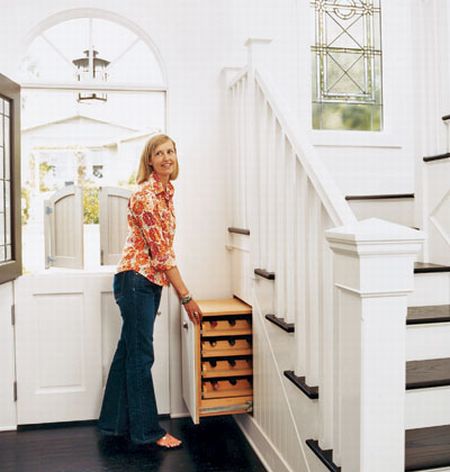 Today in space wars you will see various ways you can utilize the unused space under your stairs to convert it into a space of organized storage. This time it's under the stairs storage because I have run out of topics to tell you about and on a serious note it is that place in the house, which is most often left unused.
1) You can begin with installing simple shelves under the stairs.
2) You can utilize under the stair space to make a cozy study area or even better a home office.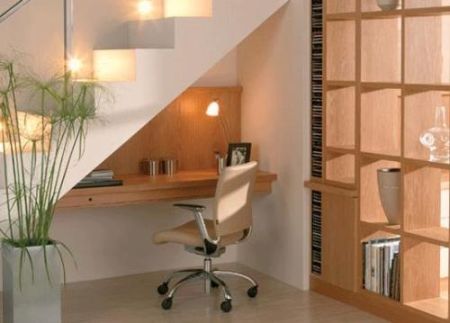 3) You can convert under the stairs place into a colorful play area for kids.
4) You can take time out and plan the construction of a small toilet under the stairs. Especially when you do not like guests invading your privacy over and over again.
5) You can give shape to a whole closet under the stairs. Of course, again you will need to plan the whole thing out.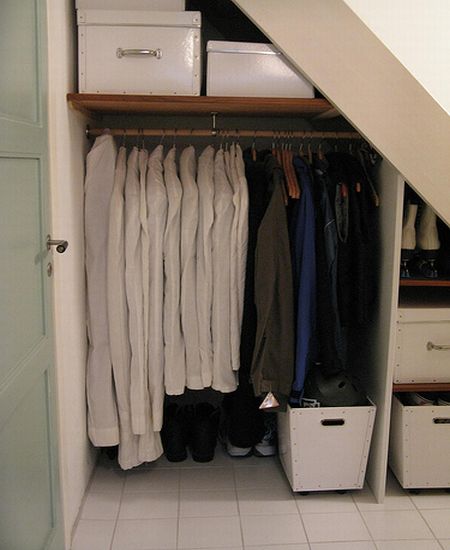 6) You can think of installing display cabinets under the stairs for your crockery. You can also install cabinets to make your own tiny little wine cellar.
7) You can make room for multiple cabinets under the stairs.
8) If you want to escape all the planning, then you can go in for converting the entire space into a store room, as it will be simple and basic enough.
9) And, if all this is not enough you can install a drawer under each stair. So, if you have twenty stairs, then you will have twenty drawers to hold your stuff.