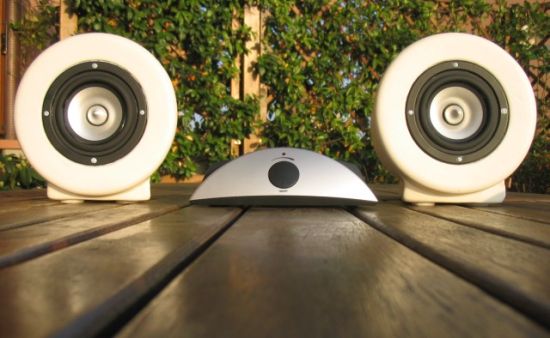 The CS1 speaker is the first in the line of ceramic speakers from Audio Digit. Dressed in handcrafted ceramic, it comes with gold plated connectors. The ceramic body is hand painted and cooked. These loudspeakers use single 3" driver from TB Speakers with a bass reflex design. You don't have to use complicated crossover networks and traditional cabinet. It offers almost flat frequency response from about 70 Hz to 20 Khz, at 86 dB / 1W of efficiency. It is not only a welcoming replacement for your mundane speakers, but it is also a handsome piece of contemporary furniture. Its other specifications include: audiophile quality sound, 3" Tb speakers driver, metallizer paper cone, bass reflex loading and 5 kg weight of each ceramic speaker. It is a perfect match for class T amplifiers from Audio Digit, at the same time becoming a match for traditional amplifiers too. It comes in many eclectic colors. Check out more images after the jump.
The CS1 in white matte color.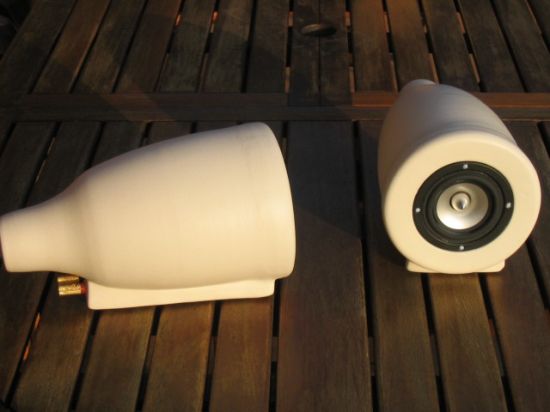 Acquarium Tropical color scheme.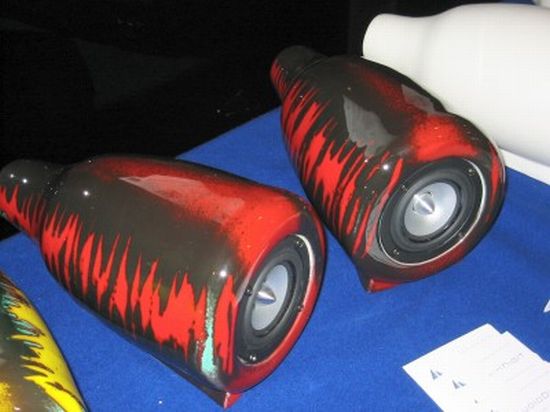 As a perfect replacement for your computer speakers.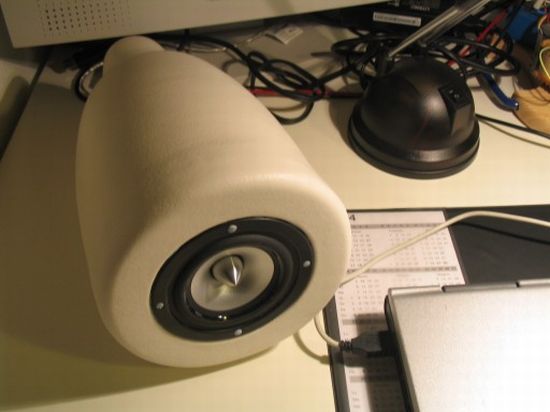 Available Colors.