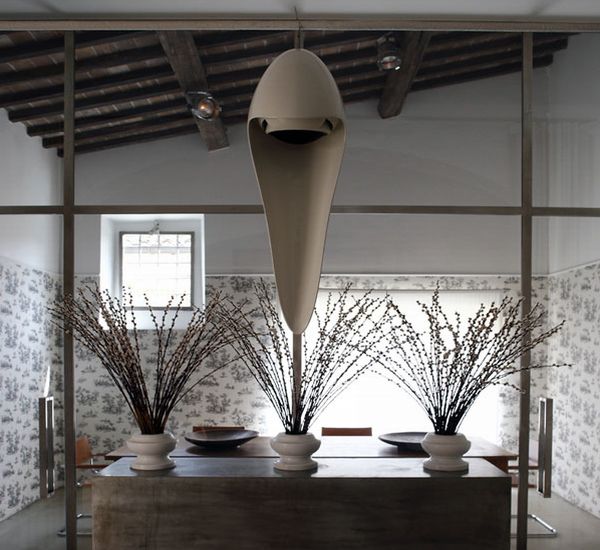 Among the limited options available to break the shell of stress, music undoubtedly lists top given the fact that it's most effective. Lite music to lift the mood, romantic music to pull out the untold and folded emotions, hip-hop to have good time with your girlfriend and rock music to jump around with friends…each kind of music has an emotion attached to it. That's the reason I say music and man are inseparable.
Now, not just the kind of the music, but the style and volume in which your hear takes also matters. Some prefer headphones while a few enjoy listening loud. There are also significant amount of people who would open their ears wide to receive the lite music from the far off distant places in acoustic style. And for all those people, Architettura Sonora is all here.
A team at Architettura Sonora have plunged into the action of retouching the listening feel by adding arrays of sound modules that give complete acoustic experiece–indoor and outdoor. The fine-tuned system of speaker sculptures are something that play magic with the music.
Speakers, designed in geomatrical shape, emit the sound directionally and omni directionally spreading soothing music. A different music experience right? Well, such an experience will not just make you an addict to the music…but to Architettura Sonora's music. More pictures after the jump.
Via: Yanko Design