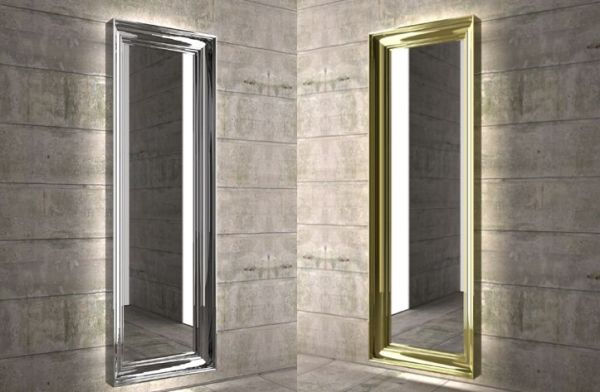 Do you need a new radiator for home? Are you also planning to buy a mirror and a lighting system for your home? If yes, then don't spend money separately on all the items. Walney has brought you the three in one combination of radiator cum mirror cum lighting system – Spekkio. This beautiful and elegant piece can be installed anywhere in your home and will fit in effortlessly due to its versatile usage and elegant design. You can install it in your bedroom if you want a mirror there or in your guest room if a lighting system is required there and you can always install it in bathroom in case you need a mirror and a radiator there.
With elegant curved frame this radiator named as Skeppio is high on energy efficiency also. It uses lesser water than generally used by the standard radiators available in the market. Besides the radiator takes lesser time in heating up the water and thus saves electricity and your hard earned money also. Since the heater is made up of aluminum it is considerably lighter than usual radiators and hence you can hang it easily. The radiator is available in various sizes and 40 styles and you can pick the satin chrome and chrome versions also.
The bespoke radiator is a creation of Walney radiators, a premier company which builds designer radiators with high efficiency standards. Skeppio radiators are in line with company's rich tradition of [producing customized designer radiator which buyers can customize as per their own specifications and requirements.
Via: Walneyuk