Anyone who has had to endure a little bit of economic
hardship in their life knows how to work their way around saving money on home furnishing
repair. The top money saving tricks include using large books to serve as legs
for cabinets and even using other objects to keep shelves straight when one
cannot afford to pay for new mounting systems. Dutch designer Emiel Remmelts
used the same group of tricks to create a new kind of shelving system/bookshelf.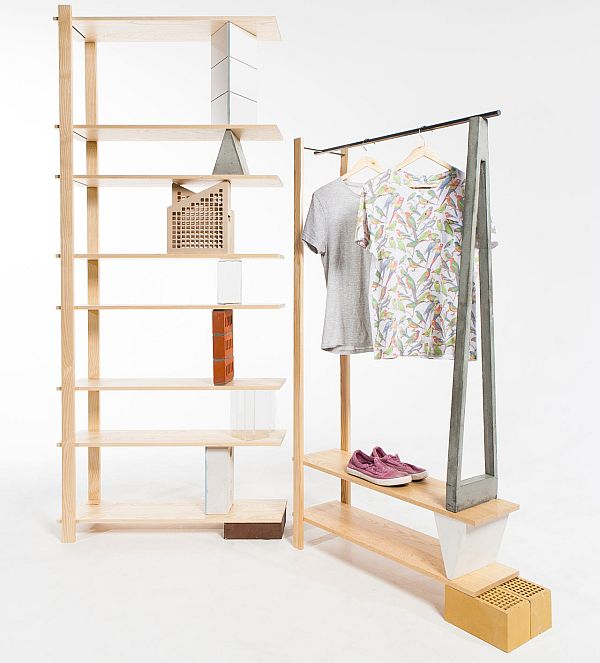 Unassumingly dubbed "Stacking Objects to Hold up Bookshelves",
the project basically uses everyday objects to serve as joints and mounts for
the unusual bookshelf. Even though using everyday objects instead of regular wood
boards should make a bookshelf look ugly, the designer was careful enough to
pick and choose only the objects like painted bricks and metal boxes that
complement the color of the wooden elements of the bookshelf.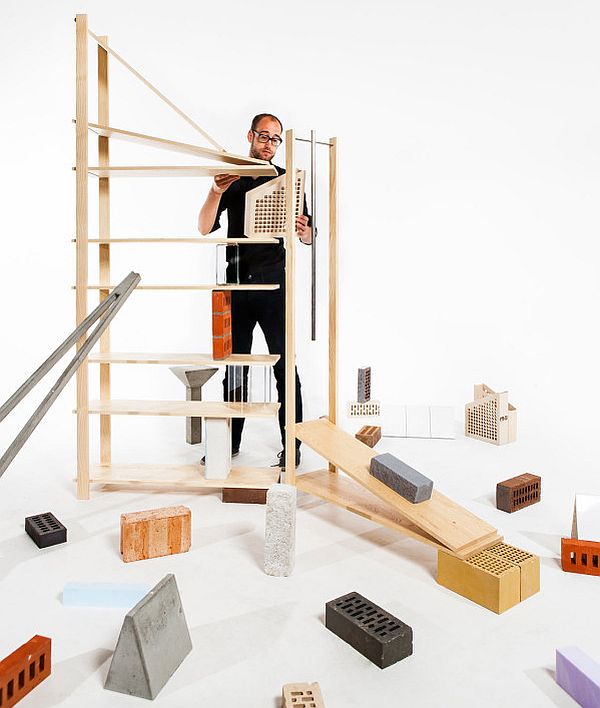 The height of each object used in the project also ensures
that the shelves in the bookshelf do not appear crooked. Part of the designer's
graduate project, the design was inspired by the world of El Lissitzky, the noted
architect and graphic designer from Russia.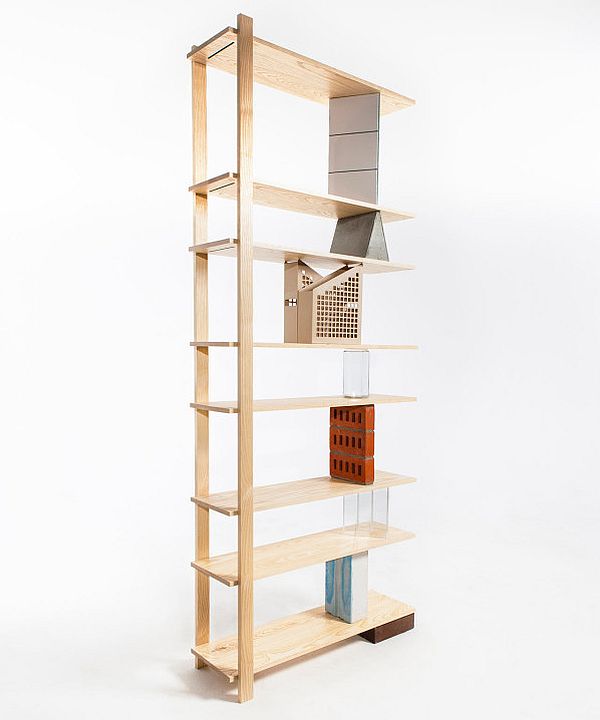 The designer himself says the project is designed to provide
a homeowner with the sense of making a collage though we believe that when used
to display décor items or to store everyday objects, the shelves would look
like they are floating in mid air.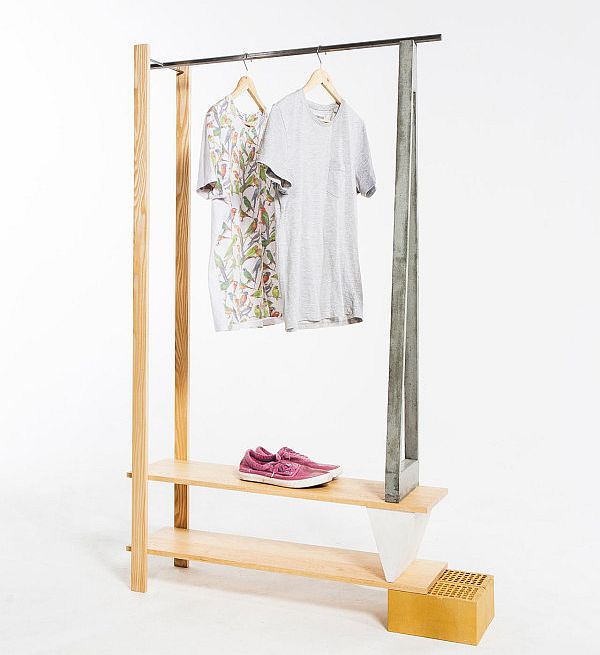 The Stacking Objects to Hold up Bookshelves project is
accompanied with a coat rack with shelves made using the same principle though
they look a lot less unique and stark than the bizarrely intriguing bookshelf! Remmelts has not specified whether the product
would be up for sale.