Remember the dark and haunting nights of rainy season swooshing at the backyard? Star Trek electronic door chime gives you the exact feeling. It is specially designed for the die-hard fans of Star Trek and is officially licensed as Star Trek collectible. The designers shaped it after communicator panels used in that series. This will remind you of your childhood days when you used to play with these gadgets.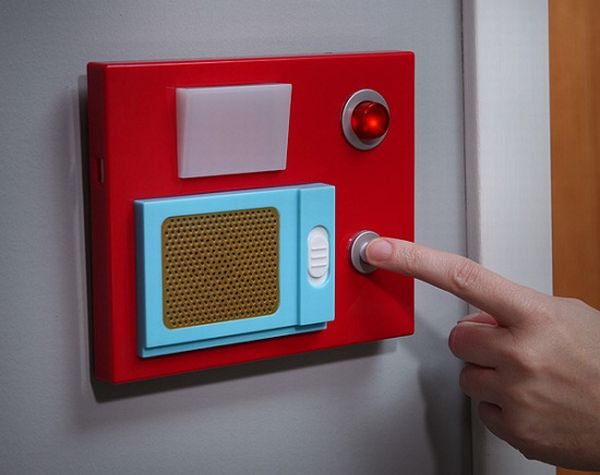 How it works
This door chime is embedded with motion sensors, which add to your security while you are alone in your house. All you have to do is just fix it on wall or door outside your room or compartment. Now, you can set it either on door-opening sound mode or on red alert mode. Whenever anyone passes through it, this will alert you using preset sound mode.
High Points
From security point of view, this will be very beneficial especially for the senior citizens residing alone in their home.
It can also be used in other ways. It can enhance your privacy. Just mount it on the wall by the door of your cabin. And you will know if anyone approaches you while you are busy with your confidential affairs.
It also makes for a special present to your loved ones. While no one can overlook the security issues today, we are sure they would love to have a device that can not only make them smile but also ensure that the curve remains there. It is also safe for them as it is battery-dependent.
With a cute combination of red and blue, it increases the aesthetic appeal of your door.
Technical specifications
1. Officially licensed Star Trek collectible.
2. Embedded with motion sensors.
3. It comes with two settings, red alert sound mode and door opening sound mode.
4. It works with 6AA batteries.
5. Dimensions: 1″ x 5-1/4″ x 6-1/2″.