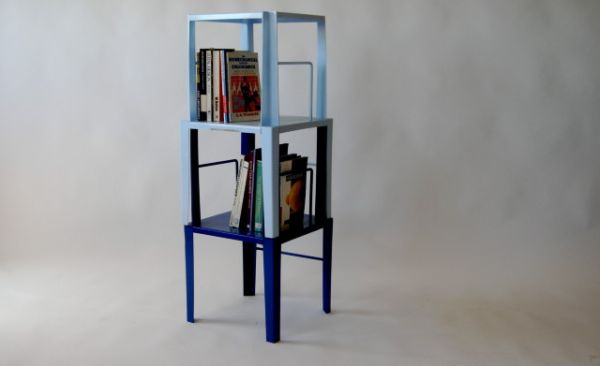 The Designer/Manufacturer: Fotis Evans for Ligne Roset
Overview
Every homeowner, be they folks in the cities with small apartments, or families living in the suburbs, old pieces of furniture are hard to let go of. Be it for the sake of nostalgia or the feeling that they might be of use sometime in the future, old furniture tends to accumulate into homes bit by bit and sits around in attics and garages gathering dust. The Stools on Stools / Tables on Tables concept by designer Fotis Evans explores the possibilities for alternative afterlife usage for such furniture.
Inspiration
Inspired by techniques used in collage-making, the Stools on Stools / Tables on Tables concept looks to find new functions for old tables and stools and create new space using resources that already exist.
What's unique?
Questioning the function of home furniture that is no longer in use, the concept finds a new function for old tables and gives them a new life as a side table or a shelving system.
High Points
The concept was developed for Ligne Roset and helps people minimize the creation of waste in households by using the same objects people already own. Combining the properties of a cabinet and a side table with the properties of a stacking stool, these modular stools form random shelves that can be used to hold planters and pots or even books and decoratives.