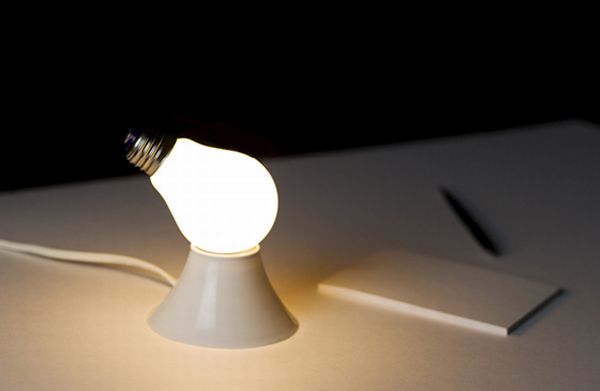 People who wish to spruce up their home decor without spending much on high end renovation, will be surprised to know that they can easily achieve this by setting up creative and trendy looking lamps and lights at different angles on walls, ceilings and other places in an innovative manner. This holds equally good for those living in rented accommodations. Let us check out seven creative and bizarre looking lamps that are sure to accentuate your home decor by adding a dash of elegance to it.
1. Self-Reflecting Surreal Table Lamp Design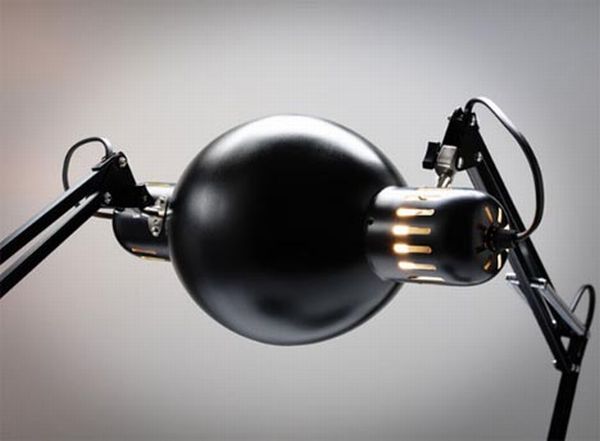 Designed by Oliver Schick, this strange looking lamp resembles a mirror image of itself. Modern and sleek, it is made by fusing two generic lamp frames with a custom orb in the center. However, this lamp is more of a style statement that functional. It can be used as an artifact or to make a style statement, rather than for lighting purposes, the reason being that it emits lights only thru the slits on the bases.
2. 2 Cups of Light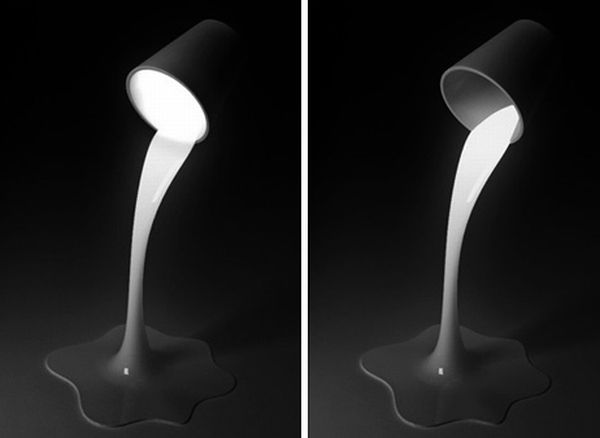 Two cups of light is an innovative lamp designed by Yeongwoo Kim. The lamp resembles fake liquid being poured from a cup. Both the fake liquid and the cup can light up alternatively as per choice. It come with an intelligently designed light switch that resembles a suspended, dangling tea bag. This switch cab be pulled to turn it on and off. Overall, it has an alluring look that will leave visitors captivated.
3. Light Bulb Lamp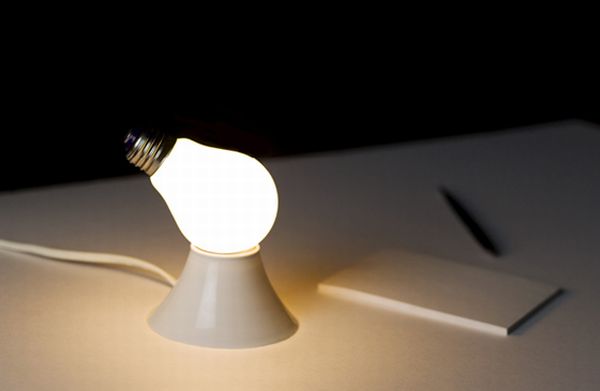 This modern looking lamp designed by Hironao Tsuboi, adds some chic to your home decor. It requires minimal space and looks neat. It has a small bulb, 30W to be precise and gives off soft light. It is less functional and mostly meant for decorative purposes. Perfect for a trendy or artsy household, I must say.
4. The great Loch Ness lamp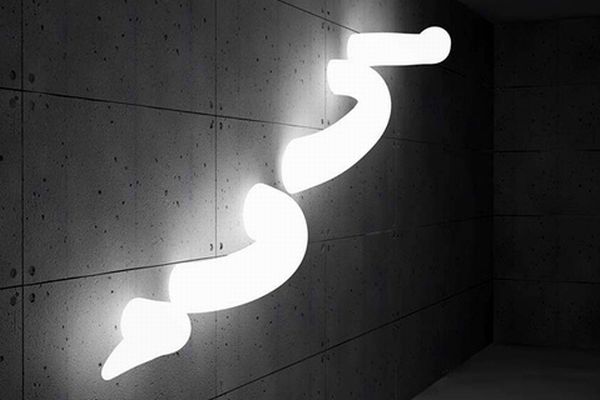 This trendy lamp was designed by 2-B-2 Architecture. It is made up of several curvy pieces and can be used on walls as well as ceilings. It gives you the freedom to be creative by letting you arrange the pieces differently, as per your choice, to make the decor more lively.This dainty looking lamp makes makes sure your lighting is not monotonous.
5. Procreation Lamp by Salvatore Franzese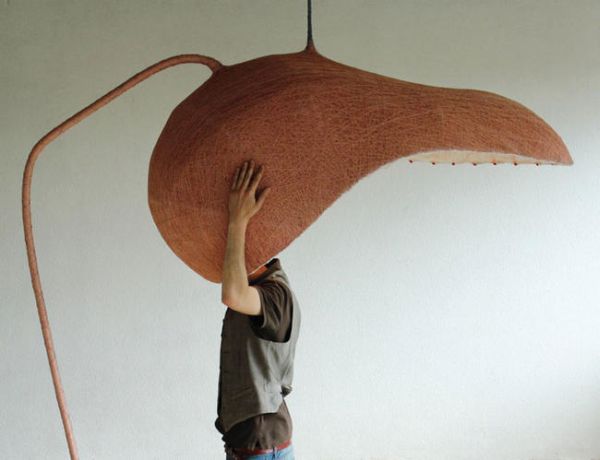 Salvatore Franzese has designed this lamp with a theme centering around conception and life. The lamp shade resembles a pregnant belly with an umbilical cord, connected to the object that has been conceived, a chair in this case. The designer has covered the lamp with natural thread, making the lamp organic and eco friendly. The concept is unconventional and resembles evolution as in – An idea is conceived, nurtured and born into this world as the designer's creation. This lamp can find a place in the homes of people who love abstract and modern art themes.
6. Photosynthesis lamp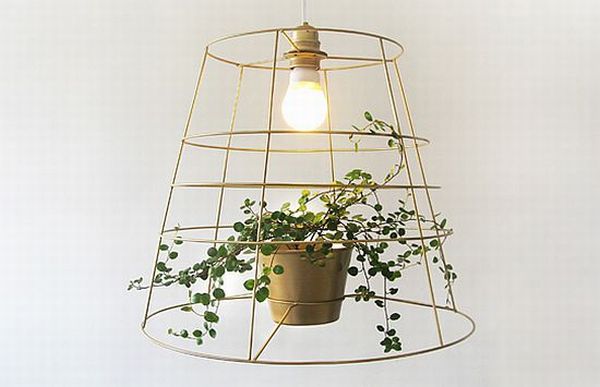 Designed by Israeli designer Meirav Barzilay, this lamp consists of a light bulb hanging into a metal grid. A potted vine is kept at the base of the grid. The designed has merged nature and technology in an artistic way. The bulb used is an energy saving bulb, making this arrangement eco-friendly. It even helps the plants grow naturally by providing soft light. Overall, this lamp is a beautiful lighting arrangement for your living room, that also adds a tinge of green and makes your living room environment friendly.
7. UFO Lamp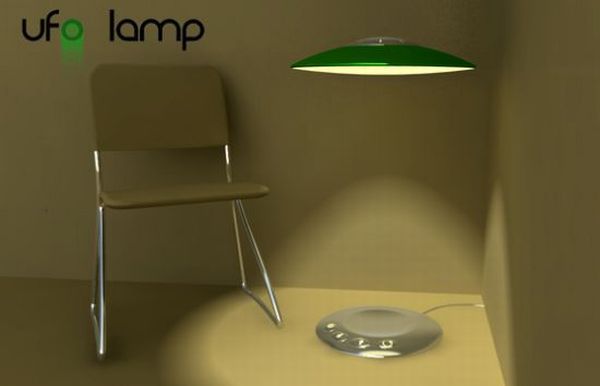 UFO Lamp is a futuristic looking lamp designed by Baita Design. As the name suggests, the UFO Lamp hovers above a stainless steel disc fitted with magnets and electronic circuits. This disc acts as the base. The lamp consists of an aluminum dome enclosing an ABS plastic lens, magnets and a bulb. To top it all, this lamp is power packed with a polarity inversion feature. It comes with adjustable height and can be moved up or down, from the base. Buttons for all these functions are provided at the base and can be controlled by foot. The hovering lamps are available in cool and trendy colors of green, blue, yellow, red and silver.
So now you have so many innovative lighting options to brighten up your home. Setting up these trendy and creative lamps will not be a drain on your budget. You can be sure, these lamps will make your walls, floors and ceilings look elegant and way ahead of time.