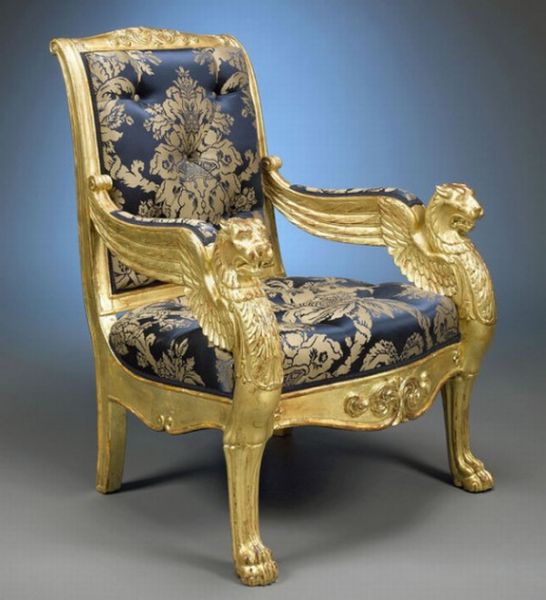 Chairs are often the very essential decor and useful furniture in any of the homes. Where people like to have soft cushioned and trendy chairs to up mark their interiors with current trend setters, there are even such a group of people who enjoys showcasing their homes with antiquity fanatics and unique chairs. If you belong to the second group of people then this is the right corner for you to update your antiquated home with more of such antique chairs. And if you haven't has the flair for decorating it with these kinds, then you must surely follow this lead as it will introduce the very elegant, beautiful and the most unique chairs that are coming from late circa years. Take a look at these amazingly stunning antique chair creations listed below and make a lovely selection for your home.
Carved Dolphin Antique Chair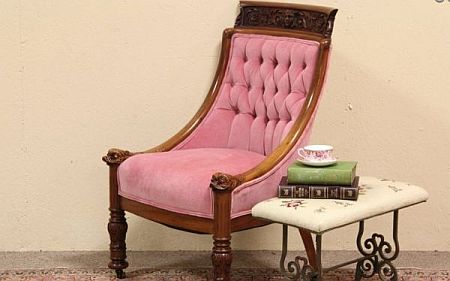 Starting with the very beautiful creation from Dolphins, this chair is straightly welcomed from the era of 1890. This already states that the chair is one of a kind and is an antique piece. Dubbed as the Carved Dolphin Antique Chair, this piece of art is the most lovable antique for people who are very fond of decorating their homes with antiquate. The chair features a solid mahogany antique patina that is carved with fine details and glowing finishes on it. It also holds mars at the edges for displaying little drama in its design. It has deeply tufted upholstery that makes it live long and in excellent condition. Further, looking at the dramatic design of this American furniture, the chair displays a gentle curve making it simply comfortable. It measures in 25" W x 28" D x 38" L and covers 18" high for seat measurement. This amazing antique will cost you around $695 USD.
Antique Louis XV Bergere Chair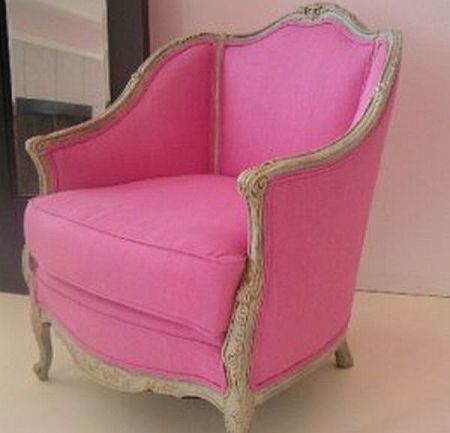 The next antique chair is something you will really love to decor it in your home corner. The Antique Louis XV Bergere Chair defines the French handcraft solutions in the world of antique furniture. Coming straight from the late 1800s era, this chair is been reupholstered in welcoming bright pink linen material with foam cushions. The frame of the chair goes far beyond the dramatic design and is made from shiny fruit wood. It measures around 30 inches in width, 35 inches as height and 22 inches as diameter. This superb collection can be availed at a price of $600 USD.
Chair with Hand and Foot by Pedro Friedeberg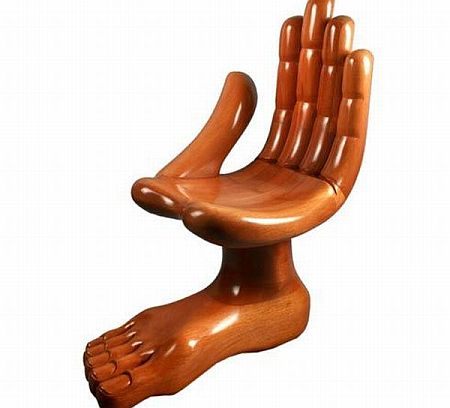 Antiquity doesn't means that it should be from late circa; in fact antiquity lays in ideas, creation, and designs. Here is one of such antique chair for your living room, yes for your living room to collect some great accolades for a superb selection like this. The Chair with Hands and Foot is a marvelous creation from Pedro Friedberg who has created such an art taking into inspiration from we humans body. Made out of carved woods, doesn't it represent a fad look to love for? Here, the hands are referred for comfortable seating and foot for strong base or standing. This one of the unique chair from Pedro is surely going to act as the center attention in your home. Dimensions are as 35 ½ x 29 ½ x 18 in – 90 x 75 x 46 cm.
Acapulco Antique Chairs from INNIT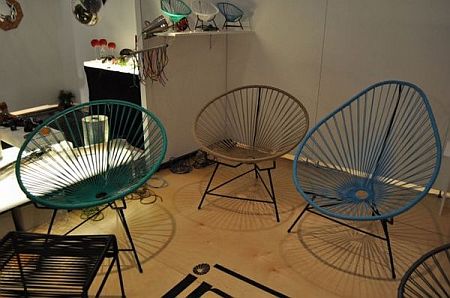 This next antique creation was termed as "the very unique and antique design of chair" at ICFF 2010 in New York City, INNIT. Producer of contemporary furniture from Mexico, INNIT had showcased this cool looking chair for the event. The chair is named as Acapulco Antique Chairs and is made from powder coated steel frames and vinyl cord. The amazing thing about this stupendously fanatic chair is that it is a total handcrafted product which was sculptured using the Mayan weaving technique. Thus, making it more unique, the chair is available in variety of colors such as red, black, blue, green, white and name of any color you want to decor your home/office with.
Antique Parrot Chair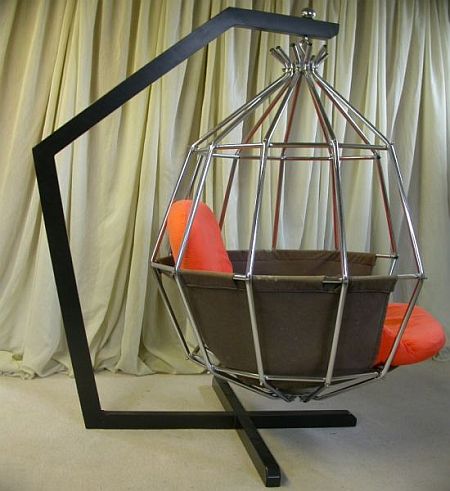 Time to hang out with this lovely parrot hanging chair, which seems to be very resting and soothingly amazing chair hanged out in your living room or even best at your balcony space. Originated by designer Ib Arberg, this chair is filled with all true upholstery that are said to be intact. It features a black metallic frame and a shiny chrome cage like seating. It has hanging facility that makes it look more like a parrot cage but here it is cozier than the actual one. The seat is all of foam cushion making it much more comfy for user's seating. This second hand hanging chair is available on ebay at price of £750.
Antique French Union Jack Louis Arm Chair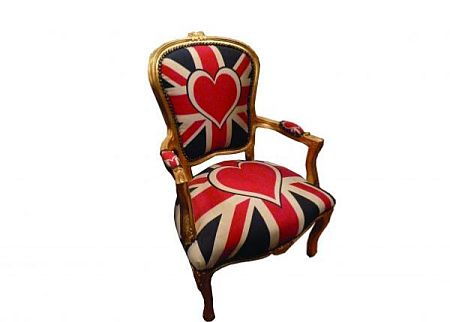 The Antique French Union Jack Louis Arm Chair is an award winning furniture. The chair features a very dramatic look in its foam cushions with bright and variant colors used in its linen material. It is a pure French handcraft material to decorate your home space with antique and unique looking chairs. The amazing style brings a thought of king's chair in his kingdom. Priced at £244.99 only.
Antique Mahogany Swivel Seat Desk Chair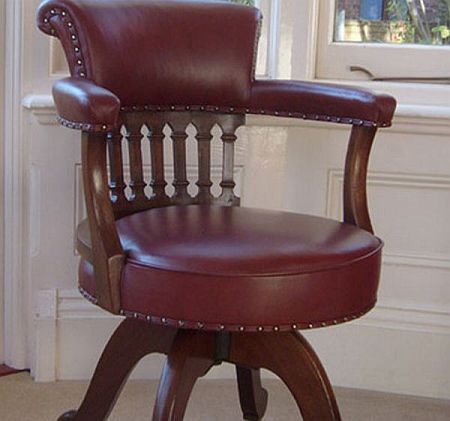 The Antique Mahogany Swivel Seat Desk Chair will surely challenge your attention towards it. The stylish design and comfy sculpture, the chair is a trend mark coming from 1880 circa. This makes it not only antique but also unique as the carving of this chair is done out of swivel mechanism. The chair has nicely padded seat, arm and back making it real comfy to the use. The chair is supported on four of mahogany legs along with brass castors. The chair is been recently upholstered in dark chestnut color with Moorish design. Dimensions are as 37.5" H (back) x 21" H (seat) x 20" W (seat).