Tired of parting your ways with the warmth and coziness of your ordinary quilt cover in the morning? Don't want to wait until bedtime to relax yourself off? Well, perhaps the Cocon arm chair by Super Ette is what you need to bring home.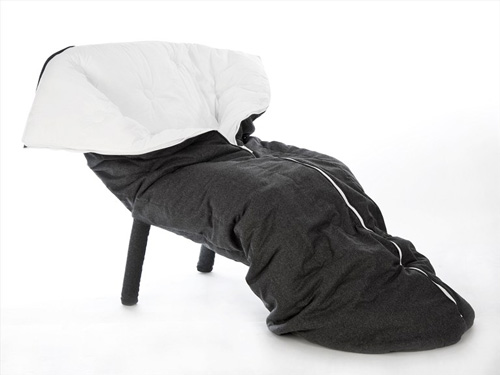 Conceptualized by Celine Merhand and Anaïs Morel (also known as Les M), this super comfy and ultra stylish arm chair will definitely change the way we relax or laze around forever. The amalgamation of an uber soft duvet and distinctive removable cover, and the functionality of a sleeping bag-cum-chair takes Cocon to another desirability level. So, whether you need to wallow in alone to read your favorite novel or enjoy that late night football match, or you want to enjoy an incredible snuggle session, the Cocon by Super Ette cares for your mood to the hilt. Its perfectly designed comfortable position also makes sure that the chair blends well with modern contemporary settings.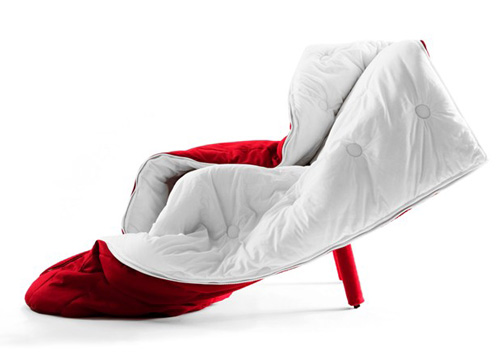 Cocon features a removable duvet cover, which supports both machine and hand washing. It also comes with a zip fastener that helps users to zip themselves up in the duvet cover, if they feel like. Featuring an amazing dimension of 100 × 120 × 60 cm, this upholstered armchair will ensure that its users fit completely inside the cover, regardless their size. This ultra comfy armchair can be purchased from the official website of Super Ette.
Via: Super Ette