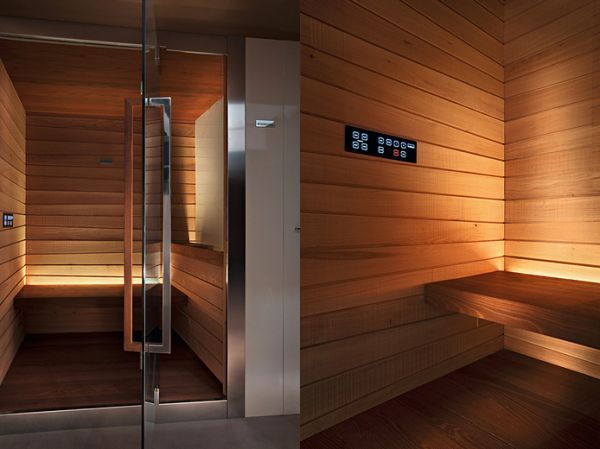 Sauna is an excellent way to relax and detoxify your body after a tiring day of work. A wide range of saunas are available today for both commercial and home use. To give you a perfect relaxing evening, Cristiano Mino has designed a Finnish sauna named Sweet Sauna 90. The product has been awarded with the prestigious red dot award.
Less than 3 square meters in size, the sauna is meant to be enjoyed by a maximum of two people, perfect for home use. The use of aromatic essence, RGB-LED lighting along with some music is a sure guarantee for maximum relaxation.
The use of trapezium shaped oak wood gives the Sweet Sauna 90 the desired strength, durability and a naturally attractive interior. For the bench, floor and the ceiling, the same oak has been ThermoWood heat-treated to give warm relaxing tones to the interior.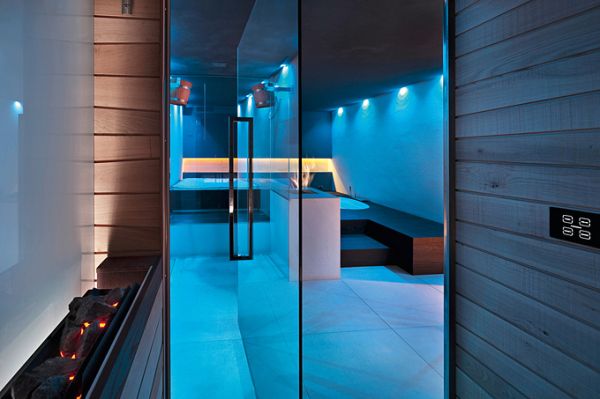 An intelligent use of light and color further adds to the excellently designed sauna. The Sweet Sauna 90 has been provided with a large glass door and soundproofing system. So, there are almost nil chances of you being disturbed in spite of being at home.
The Sweet Suana 90 would be a great addition to any home and as it is awarded with the red dot award, you do not have to worry about its look and design. Apart from being a sauna it can also act as a romantic getaway for two when and if required. Placing the sauna in the right direction, where you can enjoy the surroundings, would add to the beauty of your home.
Via: Reddot